Houston, TX – Laverne Finn, CEO of Houston Tree Service Experts, has announced the company's commitment to promoting resilient and sustainable tree species in the local environment. The company is actively increasing community resilience and health by planting and maintaining diverse tree species that can withstand changing environmental conditions.
Laverne Finn and her team lead the way in Houston to create a healthier and more reliable tree population. Through careful selection of species and implementation of proper maintenance, Houston Tree Service Experts is working to ensure that the city's trees are protected from pests, disease, and extreme weather conditions.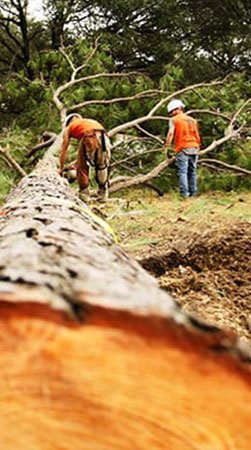 The company is set on prioritizing preserving native species while also introducing new varieties with robust traits. They are applying appropriate sustainable practices during planting and maintenance to ensure the long-term sustainability of the city's urban forests. In addition, the company has pledged to partner with local organizations to coordinate educational events and share resources about responsible tree care practices for residents.
To better understand how Houston Tree Service Experts has been improving the urban forests, visit the company's website: https://www.treeservicehoustontx.com/.
Houston Tree Service Experts recognize that their efforts to promote resilient tree species have far-reaching benefits for people and nature.
"We understand how important it is for our city's environment to be healthy for us all to thrive in it," said Laverne Finn. "For this reason, we are committed to providing collective education on best practices related to tree health and increasing access to diverse trees that can withstand changing environmental conditions."
The consequences of global warming have increased the intensity and frequency of extreme weather events such as heat waves, droughts, floods, and hurricanes. As a result, cities are more likely to suffer from severe damage due to natural disasters. Houston is particularly vulnerable to these disasters because it sits on the Gulf Coast.
Hurricanes and flooding could affect low-lying areas and cause massive destruction of property throughout the city. This can be compounded by the city's aging infrastructure and inability to handle large amounts of rainfall or high winds. In addition, Houston's population has been rapidly increasing in recent years, putting even more strain on its infrastructure.
The combination of these factors puts Houston at a heightened risk for significant damage from extreme weather events caused by climate change. To help buffer against the effects of climate change, Houston Tree Service Experts is engaging in a wide range of activities to promote resilient tree species management in the area.
The company is working with city officials and local nurseries to plant trees that are native to the area or species that have been identified as being resistant to climate change-related threats. They are also providing expert advice on proper pruning and fertilization techniques and tree care practices for specific species.
Laverne Finn, CEO of Houston Tree Service Experts, said, "We know that trees play a critical role in mitigating the effects of climate change on our communities, and we're committed to doing our part to ensure the health of our trees and forests. We believe that we can contribute significantly to building a more resilient city for future generations by promoting diverse tree species management and providing expert care for these trees."
Houston Tree Service Experts is a locally owned and operated tree service provider based at 6420 Hillcroft Ave, Houston, TX 77081, United States. The company can be contacted at +1 281-519-6308 and sales@treeservicehoustontx.com.