Event Rental Systems (ERS), an Albuquerque, New Mexico-based bounce house software company, is excited to showcase glowing online reviews for its comprehensive platform and services. The company has earned 5-star ratings from its party rental clientele on various platforms, including Facebook and Capterra. Those who are seeking all-inclusive bounce house rental software are encouraged to visit the company's official website to review features, pricing, services, and testimonials.
With the ERS platform, users' clients can view current stock levels and place orders instantly from any web-connected device. The company website notes that everything from intelligent upsells to customer surveys is automated for the convenience of the merchant. The ERS suite of tools, including reports, automated marketing, scheduling, and routing, allows business owners to streamline their daily operations cohesively and conveniently, all from one app.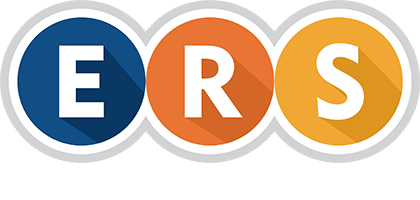 Company CEO and co-founder Rob Weinstein comments on how user-friendly and intuitive the system is, saving users time and energy when using the extensive platform. "We've thought of everything so that our clients can focus on running their businesses more smoothly," Rob said. "We're confident our software will save you time and money by allowing you to sell online, create delivery routes, and keep in touch with your customers, all from one easy-to-use app."
The company has earned dozens of positive ratings from previous and current users, who remark on the friendly technical support staff, competitive pricing model, and streamlined website design process. Customer Charlotte Patnode Vigil recommended ERS via Facebook and said, "Could not be more pleased with this system and the customer service behind it that backs it up! Special shout out to Lezlie Bicknell whom is so helpful and always available to assist me with my thousands of tech questions! Had the pleasure of speaking with Bryan Purvis today in the sales dept. and he walked me through the process of building my own web page, utilizing the web builder available through ERS. Not only was he patient, but took the time to thoroughly explain each step along the way. For someone who is not very tech savvy, ERS makes it so very easy!"
Another positive review left on the company's official Facebook page notes how responsive and helpful the technical support team at ERS is. Corey McCoy said, "We have been using ERS since the beginning of 2011 and LOVE it! Rob and Corey are both excellent guys and their Tech Support staff is some of the best out there! They are always fast to answer any and all questions and can easily resolve any issues that may arise. Hats off to their development team as they are updating and making the system more robust everyday!"
The company has earned several favorable reviews on the website Capterra, a software review platform that allows users to share their individual experiences in detail. Customer Christopher K. left a 5-star review and said, "The very best part of ERS has got to be the personalized service. Questions are answered very quickly through a variety of platforms (email, Facebook, text, etc). Their knowledge of the software and the industry as a whole is outstanding. I also love all the available reports, especially the sales tax report. It saves me so much time."
Another 5-star review posted to Capterra comments on how user-friendly the system is. David K. said, "The ease of use and the number of options for personalizing the system to meet my needs is very important to me. In addition, the support provided by the ERS staff is exceptional."
ERS encourages party rental providers in search of reliable and streamlined software to schedule a demonstration with a dedicated staff member by visiting the company website today.