Event Rental Systems (ERS), a bounce house rental website software provider, is excited to announce the upcoming annual ERSCon will be held February 6th–8th, 2023, in Austin, Texas. The conference allows merchants who utilize the software to network with industry peers, gain knowledge on the ins and outs of the party rental industry, and learn how to use ERS software to grow their businesses effectively.
The three-day conference includes roundtable discussions about trending topics in the event equipment rental industry, special discussions led by industry experts, and group learning seminars with the ERS staff, designed to help attendees learn how to navigate the software and allow it to streamline their businesses. The seminars and discussions include highlights such as search engine optimization, website design, Facebook advertising, and other useful lessons for the party rental business owners who attend.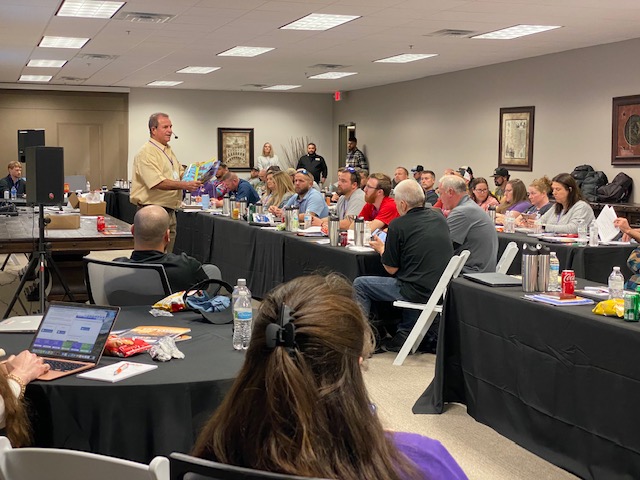 Company CEO and co-founder Rob Weinstein remarks on the unique and beneficial experience attendees have each year at ERSCon. "There's no other conference quite like it in the industry," Rob said. "Our team prepares year-round to ensure each participant leaves with a fresh outlook on the season ahead, equipped with all of the necessary tools to take their business to the next level with the help of our software and services."
The ERS technical support, marketing, web development, operations, and sales staff are in attendance to provide additional knowledge and support to attendees. "In our industry, there aren't many opportunities to sit down one-on-one with the leading experts of the software and platforms we use," Rob said. "But while attending ERSCon, participants are given countless opportunities to ask relevant questions to their specific business operations, pick the brains of the folks who created the software, and learn from their peers simultaneously."
The company's software has earned dozens of 5-star ratings over the years across multiple online platforms, as has the conference itself. Past attendees have commented on how beneficial the time at the conference is for gaining insider knowledge, asking important, industry-specific questions, and learning from the experience and insight of their peers.
Previous attendee Pam Corsner said, "I always make sure to clear my schedule for ERSCon every year, as this is the must be at event that provides you with in depth training on the ERS system, face to face interactions with ERS Pro staff, and face to face with other companies that you can learn from and build a great team of people available to bounce ideas, issues, etc. all year long with."
Ismael Cardenas said, "I love going to ERSCon because it's the one spot where everybody has the same goal to become more efficient, more profitable, and grow bigger! But the truth is… you can pick up stuff in a small business book, but you have to learn from your peers, and you're only going to get that at ERSCon."
Andrea Alvarez said, "ERSCon was a unique opportunity to learn in person about the software. Email and phone tech support from ERS is wonderful, but there is no substitute for a chance to interact and ask questions live. Being able to talk to other software users, work one-on-one with tech support, and find out about new things coming to ERS were other unexpected benefits I got from attending!"
Rob and the ERS staff encourage those interested in learning more about the bounce house software company to visit its official website or social media platforms to view more information about features, pricing, and services. Additional information about this year's conference can be viewed at https://erscon2023.com/.