Abreu Movers Queens, a reputable moving company in Queens, New York, is excited to announce the launch of their new local moving services. The company, known for its exceptional customer service and reliable movers, is now offering its services to residents in Queens who are planning to move within the area.
"At Abreu Movers Queens, we understand that moving can be a stressful and overwhelming experience," said John Abreu, owner of Abreu Movers Queens. "That's why we're committed to making the process as seamless and stress-free as possible for our customers. Our team of local movers Queens are highly trained and experienced in handling all types of moves, big or small."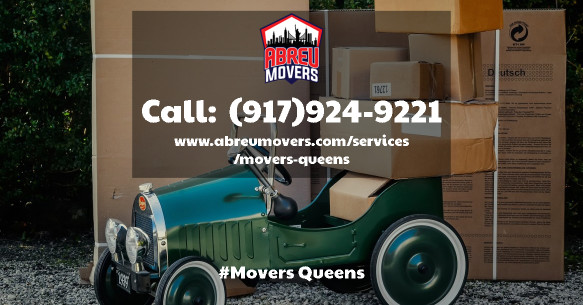 The company's new local moving services include packing, loading, transportation, and unloading of household items. They also offer additional services such as disassembly and reassembly of furniture, and storage solutions.
"We're proud to be a trusted moving company in Queens and we're excited to expand our services to include local moves," said Abreu. "Our goal is to provide our customers with a positive moving experience and we're confident that our team of movers queens will exceed their expectations."
Abreu Movers Queens is now accepting bookings for their local moving services. To schedule a move or for more information, please visit the company's website at https://www.abreumovers.com/services/movers-queens or call 917-924-9221.