Cleveland, Ohio -
Electronic Merchant Systems (EMS), a company based in Cleveland, OH, is pleased to announce that they are offering fast food restaurant payment processing solutions. The company can offer fast food restaurants the best possible point of sale (POS) systems, completely customizable gift cards, and mobile payment processing solutions. Fast food restaurants who would like to know more about how EMS can help them streamline their payment processing can fill out an online form to request a rate review.
A representative for EMS says, "As the owner of a fast food restaurant, speed is the name of the game. Customers demand fresh food served quickly while they're on the run. But a mediocre payment processing solution can turn happy bellies into frowning faces in the blink of an eye. Payments should be quick and easy: an afterthought for every customer. At EMS, we work closely with small businesses like your fast-food restaurant to provide long-term payment solutions that promote success. EMS can help your fast-food restaurant by giving you best-in-class point of sale (POS) systems, mobile payment processing solutions, and fully customizable gift cards."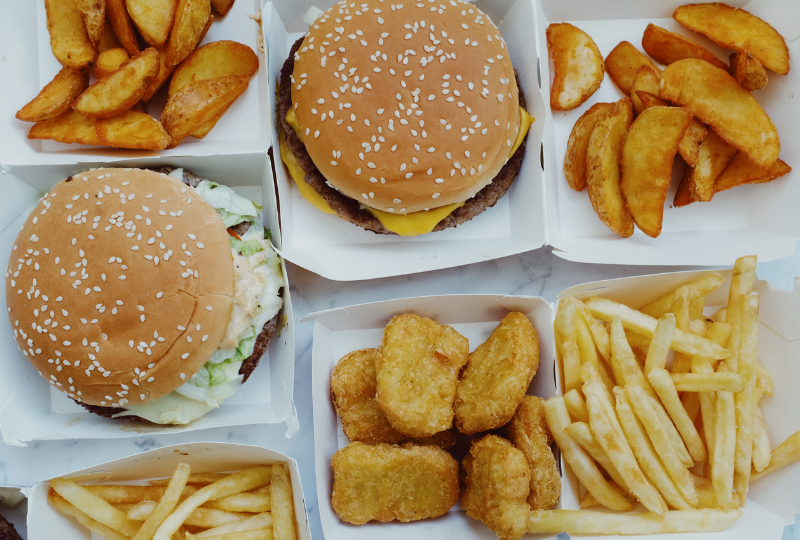 EMS provides a range of MaxxPay POS systems that can be used for fast food restaurants. EMS recommends the MaxxPay Mini, which can be used as an all-in-one payment solution that offers the benefit of having a small footprint, which makes it suitable for relatively small fast food restaurants or those establishments where the owner wants to maximize the space for diners.
The MaxxPay Mini has been designed to occupy minimal counter space while still offering all of the necessary POS features. The benefits include: an easy to use interface; fast payments; high functionality; and a cloud-based back office. The fast payment processing will obviously be appreciated by customers who need not wait in line for a long time to pay for their order so that they can go to their seats faster and enjoy their meal. This POS system also enables the fast food restaurant to accept all types of major credit cards as payment, including chip, contactless, and swipe alternatives.
Meanwhile, gift and loyalty programs are an important part of the marketing strategies of fast food restaurants because repeat customers are vital for their business. Gift cards and loyalty programs offer an excellent strategy of rewarding repeat customers. Gift cards can encourage customer loyalty, allowing the fast food business to have a better chance of being busy throughout the day. Because gift cards can benefit everyone and can be used like money for diners, they can stimulate greater customer loyalty, a larger volume of purchases, and higher profit and cash flow. EMS will ensure that the gift cards look great with the in-house design team.
There are a number of factors that make EMS the best choice for fast food restaurants for their payment solutions and merchant services. First of all, EMS has experience of over 30 years with regard to merchant services. Second, EMS offers customer support around the clock, every day, and all year round. Other benefits include: enhanced cash flow; top payment processing opportunities and tools; best credit card rates; gift and loyalty programs; and streamlining of business operations.
Established in 1988, Electronic Merchant Systems has earned the reputation of being a top national payment processor and merchant services company with 30+ years of experience in payment processing. They have been able to provide help to local businesses in increasing their sales by allowing them to accept card payments, including all credit cards, major debit cards, electronic bank transfers, stored-value cards, and electronic check services. They have already provided help to tens of thousands of start-up, retail, and Internet businesses in different locations in the US. EMS has 11 regional sales offices in major cities in the United States and EMS is present in more than 100 cities.
Those who would like to get more information about the fast food restaurant POS terminals and payment processing systems offered by EMS can check out their website or contact them through the telephone or via form submission.


SOURCE: Press Advantage [Link]