National Dumpster Service, LLC, a dumpster rental company based in Port Charlotte, Florida, is pleased to announce that they are offering their services in the Fort Myers area which includes communities in Lee County and neighboring cities. One of the key benefits of renting a roll-off dumpster is convenience. Instead of making several trips to the landfill or waste transfer station, it is possible to simply rent a dumpster and remove unwanted waste materials all at the same time, allowing for savings on time and effort. In addition, it is possible to choose the appropriate dumpster size for the specific requirements of the project. Those who want to know more about the company and its services can visit its website at https://www.ndsdumpsterrental.com/.
David McCain from National Dumpster Service said, "Our dumpsters come in a variety of sizes to accommodate any project, big or small. With our hassle-free pickup and disposal services, you won't have to worry about hauling your waste to the dump. Simply fill up the dumpster, and we'll take care of the rest. You don't have to spend hours searching for the ideal dumpster rental near me that Fort Myers FL residents depend on. Get rid of any excess waste with one of our cost-effective and conveniently placed bins."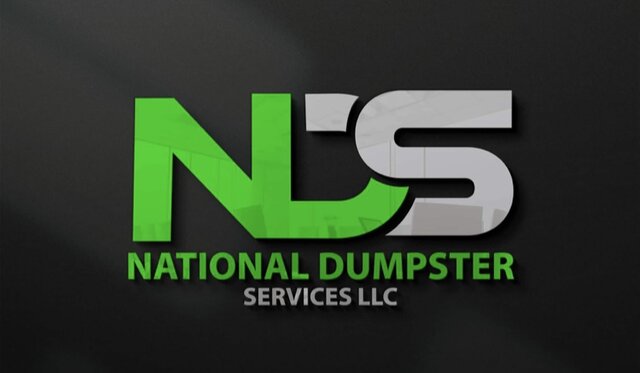 The company's roll-off dumpsters are designed to contain and haul all kinds of organic debris, including leaves, grass clippings, brush, stumps, tree branches, and more. These heavy-duty bins have been designed to hold and get rid of waste from a deck or shed demolition, spring cleaning, landscaping, roof repairs, and other outdoor projects. Meanwhile, in addition to offering flexible rental periods and competitive rental rates, National Dumpster Service also offers convenient pickup and drop-off services.
The company offers two sizes of roll-off dumpsters, which are the 16-yard dumpsters and the 20-yard dumpsters. The 16-yard dumpsters are available in two kinds of dimensions with one measuring 14 feet in length by 7 feet in width by 5 feet in height and the other kind measuring 12 feet in length, 7 feet in width, and 6 feet in height. The 20-yard dumpster measures 14 feet in length, 8 feet in width, and 6 feet in height.
The 16-yard dumpster is often used for relatively small projects, such as the removal of waste and junk from the yard; repair of a sidewalk or driveway; cleaning out of a huge room, like a bedroom, attic, garage, or basement; and various kinds of home renovation projects, such as the remodeling of a laundry room, installation of kitchen cabinets, and removal of flooring, walls, and carpet.
The 20-yard dumpster is usually utilized for home remodeling and construction projects, including renovation of a master bedroom, kitchen remodeling, yard cleanups, basement cleanouts, attic cleanouts, garage cleanouts, and other similar projects. It may also be used for huge landscaping projects, commercial cleanouts, roofing repairs, or new construction efforts.
National Dumpster Service has a service area that extends up to 40 miles outside of Port Charlotte, including the nearby cities of Fort Myers, Englewood, Punta Gorda, Sarasota, and Arcadia. Those whose projects are located outside of that radius are encouraged to contact the company to see if delivery arrangements can be made for an additional minimal fee. The company's roll-off dumpsters can be used for various residential and commercial waste disposal projects, such as home cleanouts, office park demolitions, roofing replacements, landscape redesigns, and more. The company accepts just about everything except for hazardous materials. The bins can be used to help clients dispose of refrigerators, garbage, mattresses, waste materials from foreclosure cleanouts, construction waste, yard waste, appliances, television, e-waste, and hot tubs.
Those who are interested in learning more about dumpster rental services can check out the National Dumpster Service website or contact the company on the phone or through email. Information about the company's location and other important details can be gleaned by viewing the Google Maps page at https://goo.gl/maps/zEvBmiJfruF5Y27Y7.


SOURCE: Press Advantage [Link]