NY based Abreu Movers Brooklyn - Moving Companies Brooklyn, one of the most trusted moving companies in Brooklyn, is now offering senior-focused moving services. This is to ensure that elderly individuals will have an easier time relocating to a new home with the help of professional movers.
Abreu Movers Brooklyn - Moving Companies Brooklyn has been helping families move for over three generations and has already established a good reputation in the industry. With their years of experience and expertise, they are able to provide seniors with top-notch moving services that will make their transition smoother and hassle-free. Some of the services that Abreu Movers Brooklyn - Moving Companies Brooklyn offers include packing, loading and unloading of belongings (in addition to transportation to the new location). They also offer storage services in case elderly customers need to declutter their homes before moving.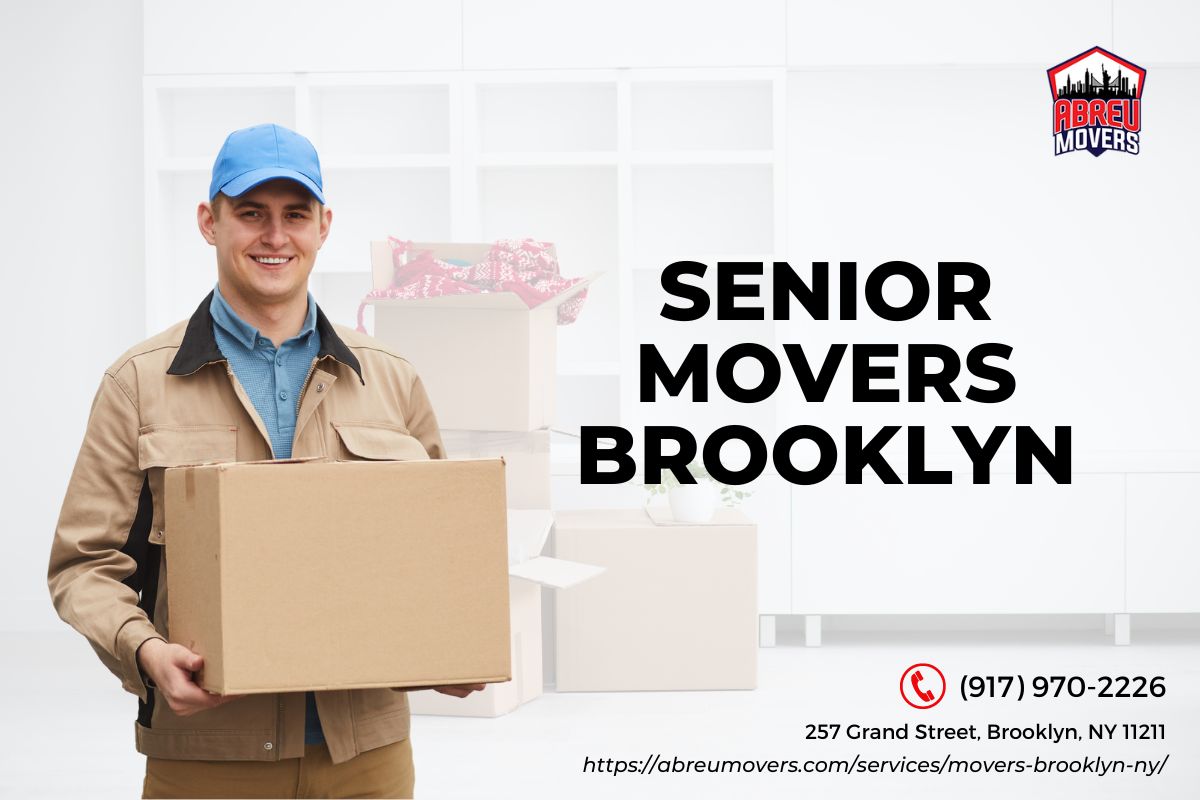 What sets Abreu Movers Brooklyn apart from other moving companies is their dedication to providing quality services at an affordable price. Since they want to make sure that their services are accessible to all in need, the company decided long ago to ensure that anyone could enlist their professional assistance without breaking the bank. This is especially notable given that seniors are on a fixed budget, and the company takes this into account on all moving projects.
Apart from attractive rates, the Brooklyn moving company wishes to give seniors the best moving experience possible. With their professional and experienced staff, they will be able to handle all the logistics involved in the move, so seniors can sit back and relax. While the company does take on the vast majority of manual and logistical tasks on behalf of any customers, they are even more respectful of a senior's need for clarity and consistency. As a result, elderly customers can always expect a company representative to offer guidance wherever necessary and deal with problems on their behalf.
Having worked with many customers already, the company is no stranger to high praise. Tracy H. says in a glowing Google review, "Outstanding moving service. Before the relocation, I did a huge amount of research and obtained multiple prices from various moving companies. Abreu Movers Brooklyn pricing was reasonable (not the cheapest, but close), and I like that they charged a flat rate as opposed to an hourly rate. Even after I had secured my relocation date with a deposit, someone was always available to answer my inquiries. The movers assisted me in moving from Brooklyn, NY to Hudson Yards the day of. Movers were very fast and resourceful in moving our furniture (we had a lot: a bed, a mattress, a large sectional sofa, a dining table, chairs, desks and several other pieces of furniture) plus more goods. They were able to accomplish the relocation in six hours. We were amazed with how quickly they moved! I was really impressed that the move did not result in any damaged glasses or sensitive items. Plan to utilize them in the future."
Nancy C. also says, "Carlos and his crew were one of the best parts of moving! Their professionalism, friendly nature and hard work made our move a breeze. They had us out of our old apartment and into our new one in record speed. They were extremely careful with our belongings and transparent about any additional charges incurred during the move (we had more than what was initially quoted). Abreu Movers Brooklyn was affordable and really good about communicating with us throughout the entire moving process. Top notch company! I would definitely reach out to them again about any of our future moves and will be sure to share their information with friends."
Abreu Movers Brooklyn - Moving Companies Brooklyn encourages everyone in their community to get in touch with their team if they wish to learn more about the company's work with seniors and other vulnerable populations. Further details regarding the company's services can also be found on their website and social media platforms. The team can be reached via phone or email. More information is available here: Movers Brooklyn.