Elite Movers Miami FL is pleased to announce that they are offering long distance moving services for Miami and surrounding areas. With their team of expert and qualified movers Miami residents can get various kinds of services, such as apartment moving, furniture moving, commercial moving, local moving, long distance moving, piano moving, moving help, and other specialized moving needs. No matter how difficult the move, their team in Miami are experienced and well prepared to ensure that the moving process will go smoothly and will be stress-free. Aside from Miami, they also provide moving and storage services for residents of other areas and communities, including: Hollywood, North Miami, Boynton Beach, Brownsville, Little River, Coral Gables, Hialeah, and Pinewood.
For long distance moving, they are ready to offer competitive rates, ensuring that the proper care will be provided for clients and their valuables while making the move. Long distance moves require careful planning but hiring professional movers can greatly help in reducing the difficulty of the process. It is important to note that Elite Movers Miami will employ the same moving staff for both pick up and drop off. To avoid problems of valuable possessions getting lost or damaged during the transit, they provide exclusive use of a truck to a particular client and will not mix their belongings with those of other customers. They may also provide the services of a carpenter who will ensure the proper disassembly and reassembly of the furniture and equipment. All of these services are included in the overall umbrella price.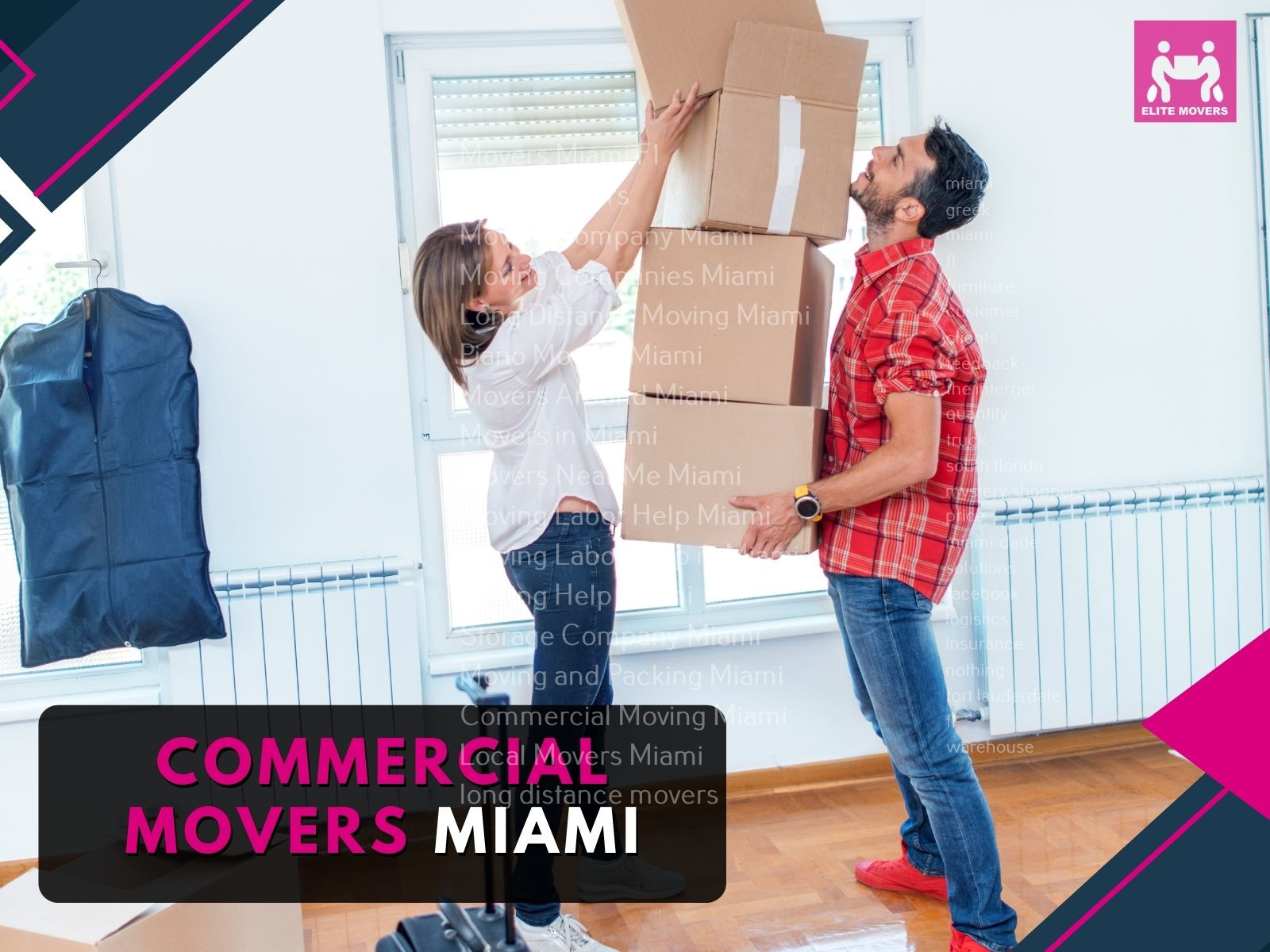 This Miami moving company can also handle international moving to more than 150 countries all over the world. Their international moving staff can come up with a relocation plan that is tailor-fitted to the specific needs and budget of their client. After the customer has approved a moving quotation, they will schedule the move and allocate a move manager who will serve as the client's point of contact during the relocation process. Depending on the relocation needs of the client, the package containing the valuable possessions of the client will be transported by land, air, or sea.
Elite Movers Miami FL is a professional moving company with more than 10 years of experience. To distinguish themselves from similar providers in Miami, they strive to offer the best rates and fast response, they have a 24/7 operation, and they offer 100 percent free estimates. They have been receiving highly positive reviews from customers. They currently have an overall rating of 5.0 out of 5 stars on Google. And in one of their recent reviews, Catherine F. gave them five stars and said, "Excellent service! Knowing that our belongings were handled with care when we arrived early was refreshing. I'm glad we made this decision to work with this company. They were the first company to call us back after we filed a request for quotes. The staff was outstanding! Particularly Robert, who was amazing! Thank you Elite Movers Miami FL."
A spokesperson for the company says, "We're happy and lucky to have the very best moving company in Miami. No matter the moving difficulty, our team of movers are all set to do what it requires to guarantee your move goes efficiently. We're professionals in moving into high-rises and condos and have a friendly, knowledgeable staff who comprehends the numerous challenges of moving. We have a variety of services readily available in addition to moving, packing services, brief and long-term storage, scrap elimination, piano moving, long-distance moving, and more. No matter the task at hand, all of our movers are professionally trained, drug-screened, and background examined, and our business is accredited, insured, and bonded."
When looking for dependable moving companies Miami residents can check out the Elite Movers Miami FL website, call them on the phone, or contact them through email. They are open from 8:00 am to 8:00 pm, at any day of the week, but their moving services are available 24/7.


SOURCE: Press Advantage [Link]