Raleigh, North Carolina-based photographer Christer Berg, owner of Portraits with Purpose, is helping individuals and corporate clients build a strong image for themselves and their businesses using professionally crafted headshots. Readers who want to enlist his help to create a strong visual presence, either online or in the company's branded material, can contact his company Portraits with Purpose to set up an appointment.
Marketing has changed in many ways over the last few decades. Modern consumers have moved beyond just looking for a business that offers the best deal on a particular product or service. Today, they are looking to support providers who have compelling stories that resonate with them. They want to know that their hard-earned money is going towards an endeavor run by real people, just like them, who are passionate about making a difference in their chosen industry. So, it is of paramount importance to showcase the people behind the company to humanize its image and to give the target audience something to latch onto.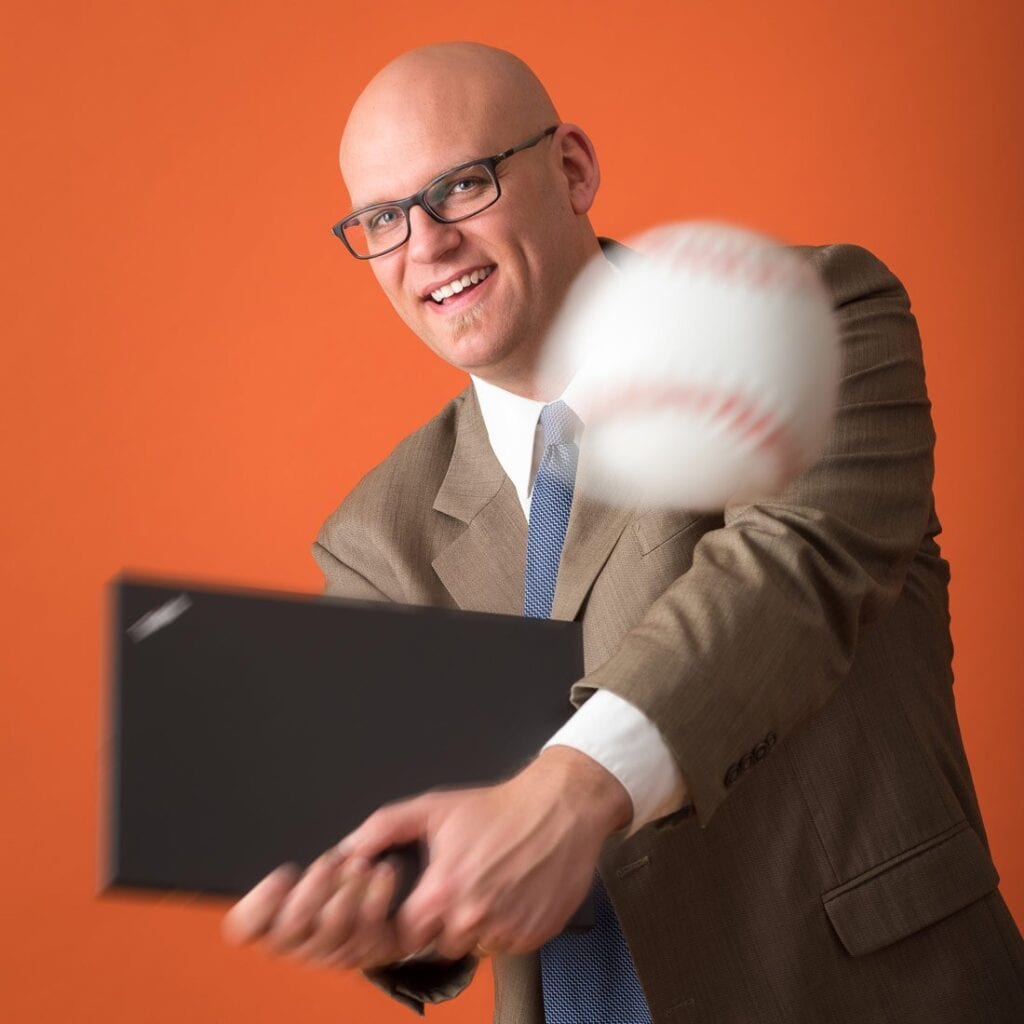 Many companies commission headshots of their founders, board, and staff to give customers friendly and relatable faces to associate their brands with. However, not every photographer has the skill or experience required to take headshots that capture their subjects in harmony with the businesses they represent. The result is corporate headshots that are bland and soulless and fail to capture the reasons that make those companies unique. Without considering the specialized expertise that it takes to put a face to a name, companies can end up creating a sterilized brand image that turns away the customers that they need on their side the most.
Christer Berg talks about the importance of having visually appealing corporate headshots by saying, "When you think of Apple, you think of Steve Jobs. Though it makes methodically engineered and consciously designed products, the world prefers to latch on to and mythologize the visionary auteur in a black turtleneck and jeans who is credited with changing the way we use computers and personal devices. Such is the power of strong visual branding. It can hook people in and keep them coming back. My professional headshots will do the same for you. I'm not looking to take pictures of you and your employees in isolation. I understand that your company's visual assets must be synchronous with your overall marketing and branding efforts. To achieve that, I will have a conversation with you about how you want your business to be portrayed to your ideal customer. I will understand what makes you tick and what separates you from your competition. I will make the time to understand your story, where you came from, and where you plan to go. I'll then use my years of experience behind the camera to distill down all these unique qualities into meticulously framed and composed headshots that will shine on your company's online presence and printed materials."
Christer's talent and skill behind the camera have been acknowledged by both his clients and industry curators. He won the "Best Portrait Photographers in Raleigh" award from Expertise.com in 2019. Portraits With Purpose also has a perfect 5.0 out of 5.0 rating from 80 reviews on its Google Business Profile.
Apart from a strong portfolio of professional headshots, Christer Berg, also has a keen interest in editorial and environmental portrait photography. For nearly a decade, Christer has been working on an award-winning ongoing project titled People With Purpose, a collection of environmental portraits that celebrate people who have a positive impact on our communities, including creative professionals such as writers, musicians, entrepreneurs, and other pillars of the community such as civil rights lawyers.
Christer Berg can set up everything from a traditional in-studio or headshot portrait to an on-location portrait, depending on the client's requirements. A typical Portraits with Purpose session starts at $175 and includes secure electronic delivery of a full set of licensed images. Those interested can reach out to Christer at (919) 649-6560 from Monday to Friday from 9 AM to 7 PM.


SOURCE: Press Advantage [Link]