Sydney Holistic Dental Centre (SHDC) is helping individuals in Sydney and nearby areas, who currently have mercury amalgam fillings in their teeth, get them safely removed using an industry-leading protocol that greatly increases the safety of the procedure.
Mercury amalgam, which consists of 50% mercury, 20-35% silver, 6-15% copper, 8-15% tin, and occasionally, small amounts of zinc, has been used as a dental filling material for a long time because of its malleability, strength, durability, and bacteriostatic effect. As a result, the material has been used as a dental filling for over a century. The silver fillings, as they are more commonly known, are extremely ubiquitous as well as instantly recognizable due to their metallic sheen and stark color which contrasts with the white enamel of the teeth.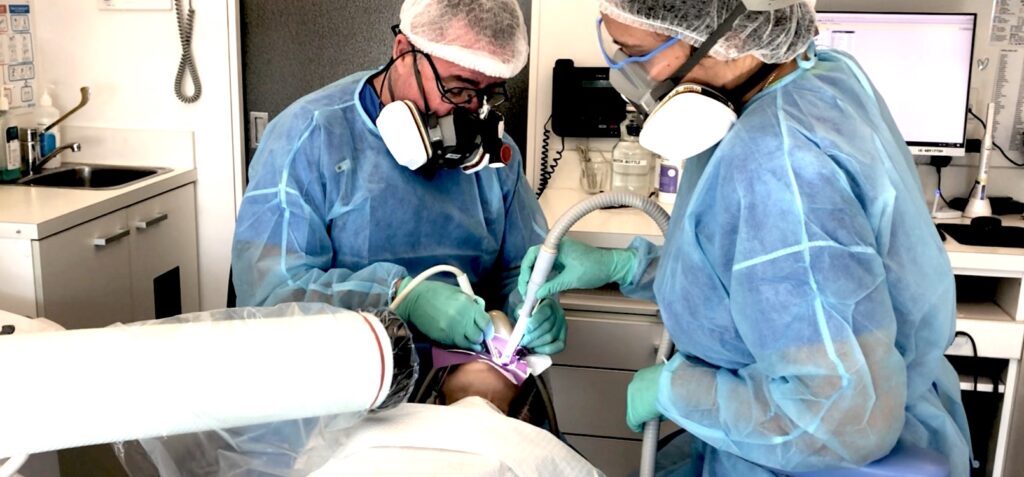 However, public perception about the primary element in the widely used dental material, mercury, began to change around the latter half of the 20th century due to shocking research coming out of several countries, especially Japan. The most widespread observation of its devastating effects was spotted in the city of Minamata. The release of methylmercury in the industrial wastewater from a chemical factory in Minamata led to thousands of its residents suffering from mercury poisoning over decades.
As a result of Minamata and several other public health crises, the United Nations Environment Programme established the Minamata Convention on Mercury, an international treaty that aims "to protect human health and the environment from anthropogenic emissions and releases of mercury and mercury compounds". According to the treaty, mercury amalgam fillings pose a danger to humans and thus it is legally required to dispose of old fillings as toxic waste.
A spokesperson for SHDC talks about the importance of protecting patients from the dangers of mercury poisoning by saying, "We began with a mission to offer holistic dentistry services in Sydney. We have always paid close attention to the relationship between dental issues and their effect on the rest of the body and vice versa. When we recommend dental treatments, we ensure that they will only have a net positive effect on the body. We stay away from procedures that may have adverse effects on your health and wellbeing. This focus compelled us to firmly say "NO" to the use of mercury amalgam in our practice. We haven't used it in any procedure since 1987. The ratification of the Minamata Convention on Mercury, which was signed in 2013 by over 128 signatories and explicitly spelled out the dangers of mercury poisoning, tells us that we were right. We were, in fact, far ahead of the curve. We continue today with the same conviction that we had decades ago. Today, to ensure that our dental amalgam removal procedure meets the highest standards of safety, we have adopted the SMART protocol. Please visit our website to find out more and why you should always insist on getting your silver fillings removed at a dental clinic that is SMART certified."
SMART, the Safe Mercury Amalgam Removal Technique, is a set of safety measures to reduce mercury exposure for both the patients and the dental team during a dental amalgam filling removal. These measures were developed as a result of scientific research collected by the International Academy of Oral Medicine and Toxicology (IAOMT), United States. SHDC has obtained SMART certification from the IAOMT based on thorough completion of coursework related to mercury and the safe removal of amalgam fillings. The protocols followed by SHDC include the use of a rubber dam to prevent the ingestion of amalgam debris, a constant supply of medical air for the patient to direct vapor away from inhalation, the use of high-strength suction to avoid mercury recirculation, the use of negative ion generators and air purifiers, and the use of tungsten carbide burs to remove amalgam which minimizes the length of the procedure and the heat generated.
Sydney readers can contact SHDC at (02) 9221 5800 for inquiring about its SMART-certified dental amalgam removal procedure.