Chicago, Illinois -
Meetpositives.com is inviting STD-positive singles from Georgia to sign up on its platform to find like-minded individuals who are willing to give them a shot at true love and companionship.
Adolescents made up 58% of all STD cases in the state of Georgia in 2019. 80% of those were Chlamydia cases, an STD for which Georgia ranks 7th in the country. The state also has high infection rates for Gonorrhea and Syphilis as it ranked 19th and 8th in the nation for them respectively. Most strikingly, in 2016, Georgia ranked third in the USA for the number of HIV diagnoses.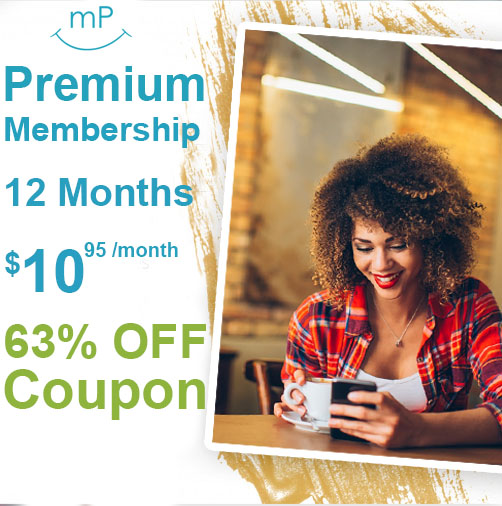 When asked about the reasons behind the high rate of STD infections in Georgia, Tommy Marks from Meet Positives says, "Georgians have always preferred to push the conversation about sex and sexual health on the back burner. This stems from a conservative attitude towards these topics which are considered taboo in most parts of the state. The result is that this tendency to shy away from the topic leads to public policy that does not allocate enough money in the budget to make a real change in the populace's sexual health. We need more public health programs in Georgia that respond to the growing crisis in a commensurate manner."
Nationally, young people make up a disproportionate amount of STD cases. One in four adolescent girls in the country aged 14 to 19 are infected with one of the four most common sexually transmitted diseases – HPV, herpes, chlamydia, and gonorrhea. The same statistic is as high as one in two for African American adolescent girls. Overall, though young people aged 15 to 24 only make up a quarter of the sexually active population, they report nearly half of the 20 million new cases of sexually transmitted infections in the nation every year.
Another spokesperson for Meet Positives talks about how the website is trying to help those who have been diagnosed with an STI by saying, "When are looking for someone to share your life, hiding that you have an STD is the last thing you want to do because, eventually, you are going to have to come clean. The more you delay the inevitable, the greater the anxiety surrounding the relationship. Moreover, if you never disclose your condition, you risk jeopardizing your bond with your significant other, and even worse, you also risk getting sued for your role in giving your partner an STD. At Meet Positives, we make sure that you never need to have that talk again as everyone on the platform is suffering from their affliction and is considerate of the plight of others. Here, you can truly be yourself and find someone who judges you based on the person you are inside rather than what society has shunned you for. Register today. It's free to join. We are sure you will find someone to call your own on Meet Positives."
Meet Positives is the fastest-growing STD community in the country. The platform's algorithm matches people who are living with the same condition(s), by distance, and by their personal saved criteria. Registered members can also search for profiles of positive singles who also want to date, share their stories, and learn more about their conditions on discussion forums. The website has been created to be responsive on any type of device. The team behind Meet Positives has over 20 years of trusted matchmaking experience under its belts. The app boasts a dedicated Trust and Safety team which helps weed out the scammers that usually plague dating platforms and promotes profiles of real people who are looking for a true connection. Unlike, other popular STD communities of its nature, Meet Positives says that it is proud to not be part of an existing affiliate network.
Readers who want to sign up for Meet Positives can log on to its website or download its app on their Android devices. An iOS version of the Georgia STD Dating app is also currently in development.


SOURCE: Press Advantage [Link]