Beverly Hills, California -
Jochen Chiropractic & Wellness Center, a holistic and pain-free clinic based in Beverly Hills, CA, has explained how chiropractic care works in a recent Instagram post. The Instagram post explains that chiropractic care can help a patient achieve better wellness in four ways: restoration of body communication; restoration of health; restoration of spinal function; and correction of subluxations. Furthermore, chiropractic care can reduce: stress, fatigue, anxiety, and insomnia. Chiropractic care can enhance: sleep, mental focus, happiness, and well-being. Overall, they want to point out that if a patient is suffering from a sickness, the problem may be traced back to the spine.
Chiropractic care can restore body communication because it may be used to correct misalignments in the spine. Such misalignments can interfere with communication and impede the ability of the brain to coordinate balance in the body's functions. By putting the spine back into alignment, chiropractic care can eliminate such interference to restore communication between the brain and the body.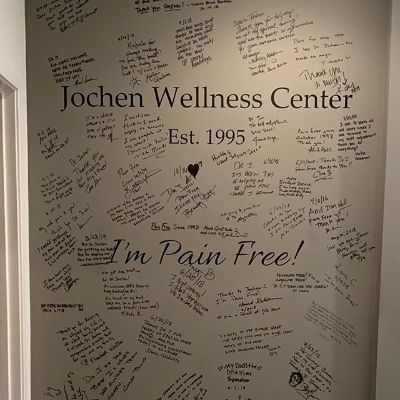 Chiropractic care is also a way to restore health and is one of the best approaches to provide pain relief. This is because getting the spine back into alignment can restore the body to its natural state of good health. First of all, this will result into the brain and nervous system being able to work properly together to control each and every single function in the body, without any problems encountered in these functions. In contrast, if there is nerve interference in the spine or any joint dysfunctions, the ability the brain and nervous system to communicate to ensure that every function of the body is working correctly is impaired and the persons health is compromised. This may result into physical pain; cognitive issues; respiratory problems; increased levels of anxiety, illness, stress, and disease; and limited mobility.
By putting back the body in proper alignment and eliminating the joint issues and nerve interference, the brain and nervous system can work together properly and restore health. The chiropractor corrects subluxation or the condition where the spinal vertebra is out of position in contrast to the other vertebrae, causing functional loss.
And because chiropractic care involves correcting spinal misalignment, it may help in restoring spinal function. There are three primary functions of the spine, which are: protection of the spinal cord, nerve roots, and several internal organs; enabling of flexible motion; and provision of structural support and balance to keep an upright posture. Aside from better communication between the brain and body, restoration of the spinal function may relieve back pain and help maintain better posture.
Meanwhile, when in need of cupping therapy near me Beverly Hills residents can also rely on Jochen Chiropractic & Wellness Center. This is a traditional Chinese medicine (TCM) technique that may help in improving circulation. It may also help with muscular tension that is due to an injury or physical activity.
Founded in 1994, Jochen Chiropractic & Wellness Center has set as its mission to help patients in attaining their wellness goals by applying various skills and expertise that comprise the entire wellness spectrum, ranging from chiropractic care to TCM and more. Dr. Stephen Jochen, D.C. leads a group of health professionals at the chiropractic clinic and wellness center and they are focused on applying the holistic approach when delivering chiropractic care. Together they provide a holistic path for patients to have a pain-free lifestyle that doesn't involve taking so much medication or having to undergo an invasive procedure. With almost 20 years of experience, Dr. Jochen and his team can offer treatment for a wide range of health problems, from lower back pain to carpal tunnel syndrome, by using various techniques, such as chiropractic care, acupuncture, massage, cupping therapy, and more. The team at Jochen Chiropractic and Wellness Center are capable of utilizing a broad range of techniques when helping patients to have better health. They have developed a three-tiered approach to healing: correction and recovery; pain-free treatment options, and prevention and wellness.
Those who are interested in finding the best chiropractor in Beverly Hills can check out the Jochen Chiropractic & Wellness Center website, or contact them on the telephone or through email. They are open from 8:00 am to 7:00pm on Mondays, Wednesdays and Fridays; from 1:00 pm to 7:00 pm on Tuesdays and Thursdays; and from 9:00 am to 1:00 pm on Saturdays.


SOURCE: Press Advantage [Link]