Fort Lauderdale, Florida -
Fort Lauderdale, FL based Black Luxury Realty is pleased to announce that Broker Nathaniel Crawford, has received yet another impressive review. Crawford has earned many glowing reviews over the course of his career, and the company expects that the recent feedback received will by no means be the last.
"I would highly recommend Nathaniel without reservation. He is an innovator and consummate professional. His knowledge and experience of the South Florida & Georgia markets is quite extensive," said Sandra Canning.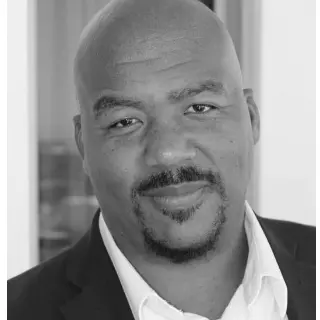 This is far from the first time that Nathaniel Crawford has received high praise from his clients and surely won't be the last.
Nathaniel Crawford is a top producing luxury real estate broker in Fort Lauderdale with the Black Luxury Realty. He holds a degree in Marketing from Georgia Southwestern State University. Crawford combines the knowledge that he gained while earning his degree with his peerless work ethic and his passions for marketing, real estate and helping people. He also has more than a decade of experience in the real estate industry. Thanks to a combination of these factors, he is able to consistently and continuously assist his clients in successfully achieving their real estate goals.
Nathaniel was born in Miami and raised between Atlanta and Miami. Today, he specializes in South Florida real estate in the areas of Miami-Dade, Broward and Palm Beach counties. He has a lot of experience in working with high-end clientele. His experience, skills, knowledge and marketing talents make him one of the most trusted and preferred real estate agents in the greater South Florida area.
Furthermore, he knows that the process of buying and selling homes is not always an easy one. This process can potentially be a personal and emotional one for his clients. He strives to understand his clients' situations, and does his best to help them find joy in the buying and selling process. He also approaches his clients' situations with knowledge, patience, professionalism and candor. This allows him to make the buying and selling process as smooth and clear as possible. Additionally, Crawford's primary goal is to make a meaningful and positive impact on his clients' lives.
Crawford is the Broker of Black Luxury Realty, a real estate brokerage dedicated to bringing absolute satisfaction to their clients. They have an efficient all-star team made up of the best lenders, title and escrow teams, interior designers, property managers, handymen, home inspectors, design/marketing staff and more. Black Luxury Realty works hard to give their clients all the support they need through every step of the real estate process. With their expertise, they are able to make the buying and selling of properties as simple, seamless and convenient as possible with their signature process, the 5 Step Luxury Culture Method.
Those looking for a dependable and accomplished Fort Lauderdale or Miami real estate agent are welcome to reach out to Nathaniel Crawford and Black Luxury Realty for more details. Learn more at the following link: https://www.blackluxurymiami.com.
GMB Review: https://g.co/kgs/ViS1wK.


SOURCE: Press Advantage [Link]