Albany, NY based redShift Recruiting is pleased to announce that Dante Prinzo has joined their team. Dante joins redShift's Temporary Staffing Division as a Recruiting Manager, helping clients locate top talent that can meet their evolving temporary and temp-to-hire needs. Prinzo's experience and commitment makes him a valuable addition to redShift.
Prinzo has wasted no time settling in, and he looks forward to helping clients and top talent connect with each other. "When I joined the team," he states, "I immediately felt welcomed and supported. RedShift felt like a place I could grow professionally while making a major impact in the success of the company, our clients, and the job seekers we serve."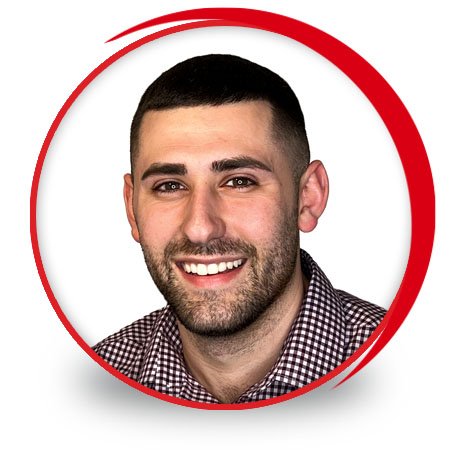 Prinzo's experience is quite varied, boasting a strong foundation in software sales as well as several years in student recruitment and partnership development for an online college based in the area. Prinzo graduated from SUNY Oneonta with a B.S. in Business Economics, and his career has led him to connect with redShift at a mutually beneficial time.
He adds, "From the start, I could sense the redShift team is passionate about providing excellent service. They are hardworking and have a lot of fun doing what they do — this energy is what makes this job so exciting, and I wanted to be a part of that."
Temporary employment may be project-based, seasonal, or based on changing demands, and positions often need to be filled quickly and on short notice. Length of assignments can vary, and employees and recruiters alike must be ready to adapt to the client's evolving needs. Because a client's staffing requirements may fluctuate over time, assignments may end suddenly or additional help may be needed, and recruiters like Dante must be ready to step in to make sure clients have the help they need when they need it.
Companies in nearly every industry require temporary staffing at some point, whether it's to deal with fluctuating demand, cover gaps in their workforce, or meet a project deadline. With the help of the capable recruiters at redShift, they can swiftly get the staff they need to keep business moving without incurring the expense and risk of direct hires.
Although temporary positions usually won't lead to longstanding careers with a company, they offer many benefits to employees, including the opportunity to gain new skills and experience as well as network with other professionals who may be able to help them with their career in the future. For those looking for quick cash or the flexibility to pursue a side business or focus on other responsibilities, a temporary agency can help them quickly bring in a paycheck when they need it without making a long-term commitment, allowing them to continue pursuing their goals while they are between assignments.
RedShift recruiters take the time to understand what candidates are looking for in a job to make sure that their personal preferences and goals will align with the position. The goal of the Temporary Division is to get people back to work in a role that will meet their needs while helping clients find the talent they require to complete their projects and keep their business running smoothly. If an assignment isn't working out for the employee or the client company, redShift goes the extra mile to help both parties find the right fit for them.
RedShift specializes in technology positions in addition to helping clients and job seekers with administrative, customer service, accounting, light industrial, legal, executive, logistics, warehouse, and many other roles. Businesses or job seekers looking for temporary and temp-to-hire positions can learn more about how redShift can help meet their needs by visiting their website. A recruiter like Dante Prinzo will make sure they both find what they need.


SOURCE: Press Advantage [Link]