Duluth, Georgia -
The Atlanta Institute of Music and Media, based in Georgia, will be hosting the Release Show for an EP, by The Illustrated, on the 12th of June 2022, from 7pm to 10pm (with doors opening at 6pm). The accredited music college offers a wide range of degrees and certificates for musicians. Programs cover music production, guitar, bass, drums, keyboard and vocals. AIMM also hosts events and live shows for the students and alumni, which are often open to the public as well.
The Illustrated is celebrating the release of their EP, titled 'Where The Faces Change.' The band, which is composed of multiple AIMM alumni, will be joined by two additional bands.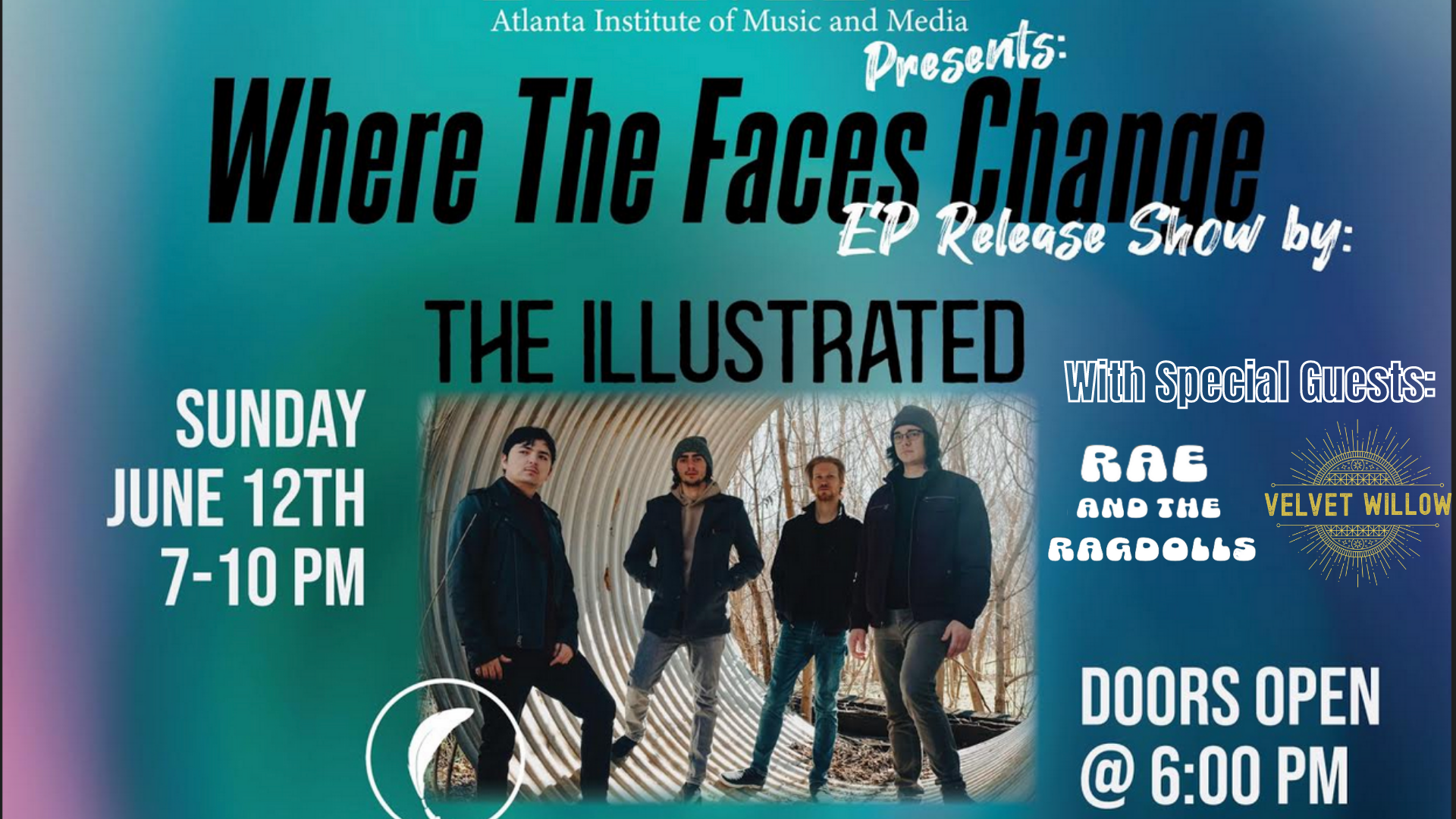 The special guests include Rae and the Ragdolls and Velvet Willow. The event is completely free to attend and open to students, alumni and the general public. The college provides an innovative, hands-on experience for musicians and media students near Atlanta, and hosting shows such as this, particularly for alumni performers, is yet another way for students to immerse themselves in the industry. The Illustrated EP Release Show also provides a spotlight for alumni and local musicians.
The Atlanta Institute of Music and Media has been enriching the lives of musicians, producers and sound engineers for over three decades. Their staff have focused on providing a unique and effective strategy for the vocational training of musicians, production and engineering students through a well-balanced curriculum, a computer lab, classroom instruction, private instruction, DVD, video and audio labs and live clinics. Experienced and qualified instructors provide insight to the industry (as well as tips and tricks of the trade).

For more information about AIMM, students and other interested parties are invited to contact the Institute directly. Alternatively, they can learn more about AIMM's programs via their official website and social media platforms.


SOURCE: Press Advantage [Link]