Hahn Automotive, a company based in Santa Rosa, CA, is pleased to announce that they are offering automotive repair services in Santa Rosa and neighboring areas. They are a comprehensive auto repair shop in Santa Rosa that provides reliable automotive repair and maintenance services to keep the vehicle on the road. Their full-service Santa Rosa automotive repair shop is capable of providing both routine and complex auto services, such as major maintenance services, oil changes, tune-ups, and even in-depth engine diagnostics and electronics.
Their automotive services include: hybrid service; oil change; pre-purchase vehicle inspection; preventative maintenance; radiator replacement; RV service and repair; scheduled mileage maintenance services; shocks/struts; smog check; smog repairs; starters; timing belts; transmission service and replacement; trailer service for bearings and brakes; trailer wiring and electrical for lights and hookup; tune-ups; alternators; RV/ boat/ marine services (no outboard motors); state brake and lamp inspection (for salvage, title, others); brake repair and service; diagnose and repair "check engine" lights; diesel services; electrical diagnostics; electrical repairs; emissions system repairs; fleet services; fluid exchanges; power steering, brake, coolant and transmission; front-end alignment and suspension.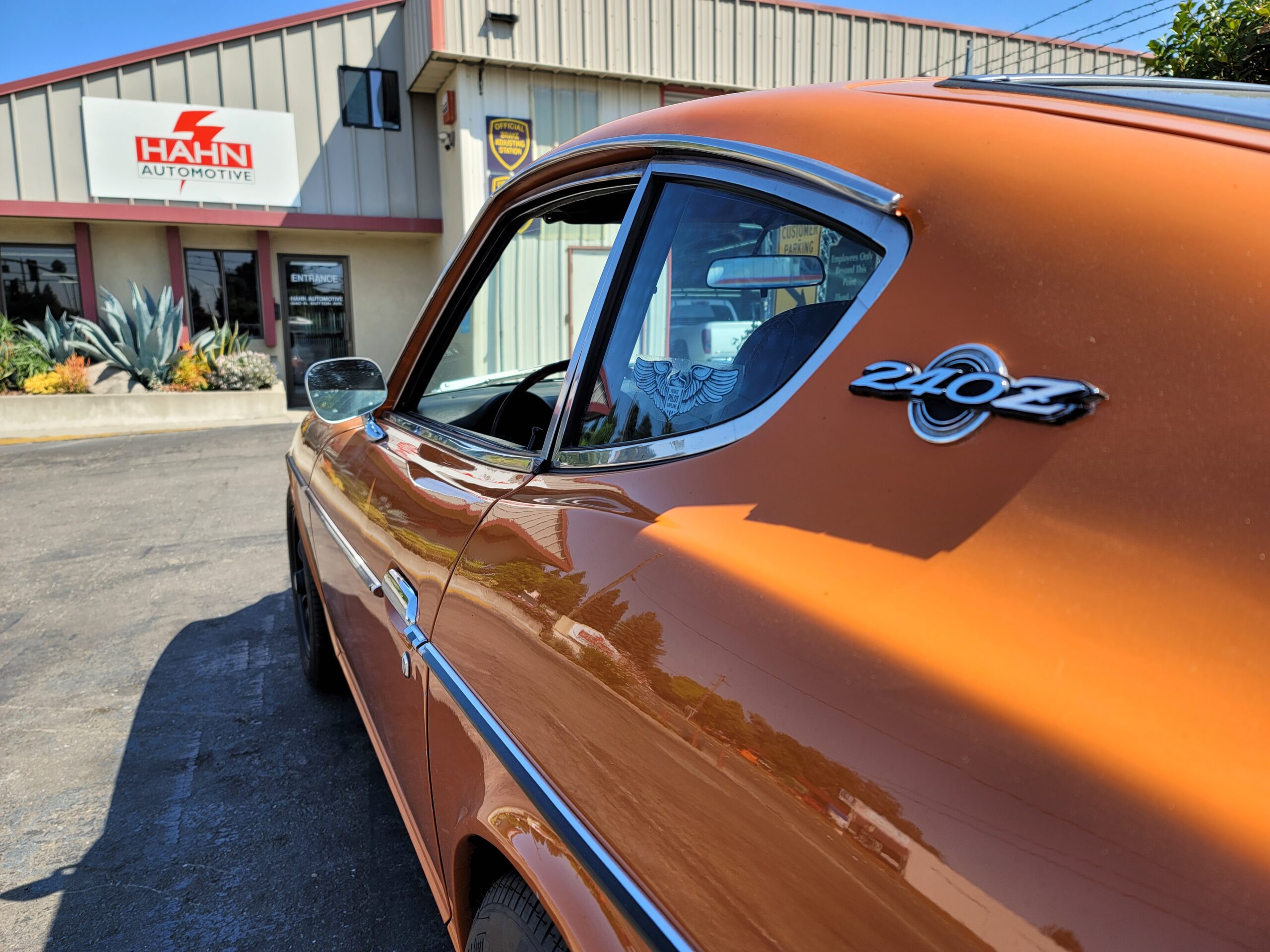 It should be noted that trailer wiring and electrical repair is a specialty at Hahn Automotive. Billy Coughlan, owner of Hahn Automotive, says, "We are experts at trailer wiring and electrical. In fact, we have been the go-to auto electric shop in Sonoma County for decades. Whether your trailer hauls landscaping equipment or debris, horses or boats, we can hook it up quickly at a competitive price and done right. Our full-service Santa Rosa automotive repair shop also provides both routine and complex auto services on all makes and models. From oil changes, major maintenance services and tune-ups to in-depth engine diagnostics and electronics we would like to be your go-to automotive repair specialist."
Hahn Automotive also provides a commercial fleet auto repair service that is suitable for all commercial vans, commercial trucks, and fleet vehicles. They have been providing assistance to help fleet owners, such as hotels, schools, car dealerships, non-profit organizations, restaurants, and more. They service all makes of vehicles such as Ford, Chevy, Toyota, GMC, Honda trucks and SUVs as well as many other brands. Their service offerings range from 30-ton capacity or higher light-duty to heavy-duty diesel trucks that need a high level of fuel economy performance while at the same time offering excellent driver comfort features. They also offer commercial truck maintenance plans. Hahn Automotive in Santa Rosa also prepares and submits bids on behalf of their clients.
Hahn Automotive offers full and professional service for all commercial and SUV requirements, such as: fuel systems diagnostics; brake system evaluations; preventive maintenance programs; engine diagnostics and repairs on diesel trucks with 30-ton capacity or even higher; and electrical diagnosis services (including onboard computers).
Meanwhile, customer reviews have been highly positive. In fact, they have an overall rating of 4.7 out of 5 stars on Google. In one recent review, Connor T. gave them five stars and said, "Hahn Automotive did a wonderful and fast job replacing my clutch, flywheel, and throw out bearing. Wonderful customer service from start to finish and I was provided a very detailed list of all the work done and charges for everything. There was nothing shady or hidden about the entire process and they have earned my lifelong business."
Started in 1989, Hahn Automotive has the goal of providing the best possible customer service and dependable auto repair services. Owner Billy Coughlan had started to work at Hahn in 1979 and he gradually moved up in the company ranks until he was able to buy the business in 1989. Billy Coughlan and his team are committed to continue striving for excellence by offering high value services to customers. Furthermore, as a conscientious business, they believe in the need to do their part in protecting the environment by decreasing their carbon footprint. Their shop uses solar power and their technicians practice green principals wherever this is possible. And they also service boats and recreational vehicles.
Those who are looking for auto repair in Santa Rosa and surrounding areas can check out the Hahn Automotive website, or contact them on the phone or through email.


SOURCE: Press Advantage [Link]