Ridgeland, SC- BroadRiver Plumbing, a local plumbing business in Bluffton, South Carolina, is open to performing Tankless Water Heater Upgrade for clients in Bluffton and Hilton Head Island, South Carolina.
BroadRiver Plumbing is available year-round for tankless water heater upgrade service. The plumbing professional provides cutting-edge repair and replacement services for water heaters, a popular choice for houses. The majority of people appreciate it since it does not take up excessive room in the house. Additionally, the tankless water heater is a popular option due to its lengthy lifespan. Many customers also choose a tankless water heater since it uses less energy than other typical storage tank systems.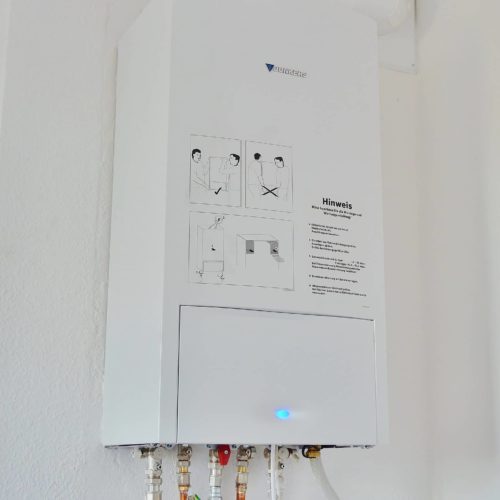 Upgrading to a tankless water heater is not a problem with BroadRiver Plumbing Company. They professionally ensure all the clients' plumbing needs are taken care of. "For years, we have put our clients' satisfaction at the forefront of our Tankless Water Heater Upgrade service. We make sure that your plumbing needs receive high-quality care from our team of professionals," the company states.
However, since tankless water heaters are utilized in practically every home, they, like other mechanical systems, may develop problems that need maintenance. Additionally, these tankless water heaters may require a quick repair every so often.
The plumbing company likewise offers Tankless Water Heater Repair. The local plumbing firm has the most knowledgeable personnel capable of resolving any tankless water heater issue. Additionally, their professional plumbers are skilled in repairing and maintaining water heaters in good working order.
BroadRiver Plumbing is also available to assist you with any plumbing issue in South Carolina. The plumbing specialist provides a comprehensive variety of residential and business plumbing services. Sewer and drain cleaning repair, main house sewer stoppages, sink drain stoppages, sewer camera inspection, kitchen faucet installation, and kitchen sink repairs are just a few of the services offered. Clients may learn more about each service by visiting https://broadriverplumbing.com/.
The SC plumbing firm also provides 24-hour emergency services. All of their plumbers are experienced and licensed. Additionally, their staff of plumbing specialists is qualified and skilled to handle any plumbing project, regardless of its size or complexity. Furthermore, the plumbing expert offers discounts to senior citizens, teachers, and police officers.
"We are really good at what we do because we love what we do," says BroadRiver Plumbing.
Clients may call BroadRiver Plumbing at 843-271-6336 for any tankless water heater difficulties that need instant attention. BroadRiver Plumbing is located at 3047 Argent Blvd Unit #8, Ridgeland, SC 29936.


SOURCE: Press Advantage [Link]