Eagan, Minnesota based Twin Cities PC Repair has published a guide on setting up new personal computers. Twin Cities PC Repair's team has established themselves as a one-stop-shop for all sorts of computer-related services for the residents of Eagan and the surrounding areas.
The first thing that the computer repair specialist recommends new PC owners do is to update the operating system (OS). While most computers come out of the box with Windows, there is no way of knowing when the item was boxed, meaning that the version of Windows it is currently using could be outdated. Due to how frequently Windows is updated, making sure that no update is missed is very important.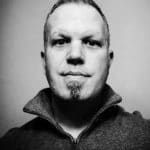 Once that is done, before logging into personal email or anything else, the company recommends that new PC owners install all the latest drivers for their machine. Different hardware on different computers can need specialized drivers from the manufacturer. Gamers, for instance, may want to ensure they download the latest graphics card drivers to boost performance and install drivers for their peripherals.
While drivers are being downloaded and updated, it is advised to look for and remove any potential junk software (also known as bloatware). While it is not very common these days, there are still a number of PC manufacturers that install unnecessary software that may simply be a waste of storage space and other resources. Most of the tools that come pre-installed are usually not necessary, and removing all the clutter can do a great job of improving the computer's performance. Twin Cities PC Repair recommends going to the PC's Control Panel and uninstalling programs and utilities that are not needed. However, the article does warn that just because a user is unfamiliar with a piece of software, it does not always mean it is pointless. There are still important software that serve important purposes that may look like bloatware to the unfamiliar eye. In such cases, looking for more guidance from a knowledgeable party is recommended.
Starting out on a new computer is also a great time to set up the free software that is generally used by everyone. This includes internet browsers (Google Chrome or Mozilla Firefox), communication platforms (Skype or Discord), multimedia players (VLC) and other useful programs, such as PDF readers, file compressors and more.
In some cases, a new computer may also need BIOS updates during the computer tune up process. Again, the hardware was current when the computer was boxed up but may be lacking the latest version by the time it is out of the box. However, BIOS updates are not simple tasks that the average user can complete on their own. BIOS updates do not add new features, security patches or performance improvements, but they may fix a bug with a piece of hardware or add support for the central processing unit (CPU). These updates can be risky if done incorrectly, so Twin Cities PC Repairs recommends working with an IT professional.
The article says that a professional is also likely the best person to talk to about data backup plans. Users who deal with important documents, download sensitive data, upload valued images and so on should not risk their files by not having a backup plan figured out. IT support can also suggest the best security tool for new PC owners to use to protect against malware. With so many free and fee-based third-party alternatives to Windows Defender, IT techs can help narrow down the options if there is any difficulty making a choice. More information can be found on the Twin Cities PC Repair website.
The services provided by Twin Cities PC Repair have earned them a 4.9 out of 5 Star rating on the Google platform. Dale C. writes in their review, "I was locked out of my Chromebook because of some glitchy password thing. Could not figure anything out. Took it to Twin Cities PC repair, and they had it fixed in a jiffy. They also told me how to fix it myself should I get locked out of it again."
Those thinking about buying a new computer can visit Twin Cities PC Repair's website to learn what they should keep in mind as they shop. The website also has more information about the company itself. Interested parties may contact Patrick Jensen of Twin Cities PC Repair directly via email or phone if they wish to speak with one of the company's representatives.


SOURCE: Press Advantage [Link]