North Texas Plumbing is offering high-quality services for the installation, maintenance, and repair of medical gas piping in Fort Worth, Dallas, and all across Texas. North Texas Plumbing specializes in medical gas plumbing for the medical and dental fields for new construction, renovation, and repairs.
Hospitals and other medical service providers require access to a wide variety of gases that are used during life-saving operations and other specialized applications. This list includes oxygen, medical air, nitrous oxide, nitrogen, carbon dioxide, medical vacuum, and more. Each of these serves a critical functionality in several medical operations and procedures.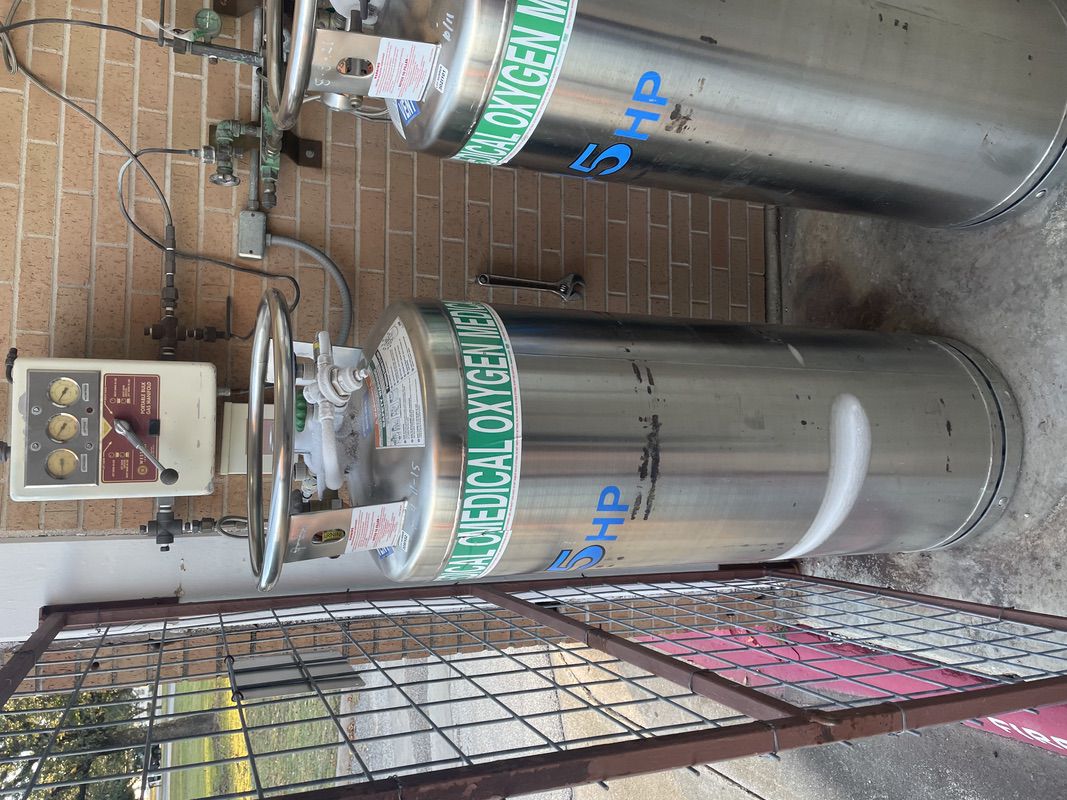 Oxygen is, of course, the source of all life on the planet and during medical procedures, it helps those who have trouble breathing or are put under anesthesia. Administering medical oxygen also helps restore tissue oxygen tension in a range of conditions such as major trauma, shock, severe hemorrhage, carbon monoxide poisoning, cardiac or respiratory arrest, and more.
Medical air is compressed air that is used for providing respiratory support. Nitrous oxide is specifically used during preoperative procedures for its anesthetic properties. Nitrogen is preferred for operating pneumatic surgical equipment due to its inert nature. Carbon dioxide is used for insufflation, as a route of administration for various drugs, during surgery. Medical vacuum supports suction equipment and evacuation procedures.
In a hospital where there can be several life-saving operations being performed at any given time, it is critical that the supply of these gases be smooth, consistent, and uninterrupted at all times. The medical provider can choose to have these gases delivered to them on-site and then stored and pumped through the facility using source equipment, or they can rely on piped delivery that ensures continuous supply all day, all year round.
In Dallas and Fort Worth, North Texas Plumbing can help medical facilities that want to equip themselves with the round-the-clock piped supply of the highest quality medical gases. The company can provide its piping expertise and manpower to install medical gas piping to institutions such as hospitals, dentist offices, surgical centers, assisted living facilities, and more.
A spokesperson for the company talks about its medical gas piping services in Dallas, Fort Worth, and other areas of Texas by saying, "As an administrator of a popular medical services provider in Texas, you are aware of the responsibility that lies on your shoulder to provide impeccable support to your dedicated and high performing staff that is working hard to preserve and improve the lives of your many patients. The efficiency of your facility and, consequently, the quality of the healthcare services that you provide, is intrinsically linked to the reliability of the infrastructure that you are making available to the boots on the ground. Any slip-up in the service can mean the difference between life and death and you don't want to be stuck on the other end of a lawsuit or public outcry. You need to ensure that the companies that you rely on for fundamental aspects of your healthcare delivery systems such as piped air and oxygen are thoroughly vetted for a higher standard of service and professionalism. North Texas Plumbing has been that reliable provider for medical gas piping services in the Dallas and Fort Worth Metroplex area that you are looking for, for several years now. Our flawless record of delivering accurate installations, speedy repairs, and timely maintenance has been appreciated and recommended by our many clients throughout the region. If you are dealing with a medical gas piping installation or repair problem in Dallas and Fort Worth, there is no better company than North Texas Plumbing to solve it."
North Texas Plumbing also provides other essential plumbing services such as the installation, repair, and maintenance of grease traps, hot water heaters, and tankless water heaters. The company also has over 10 years of experience providing water damage restoration services to homes and properties that are dealing with flooding due to leaking plumbing or bad weather.
North Texas Plumbing can be contacted at the phone number 817-371-0709 for all inquiries regarding its medical gas piping services.


SOURCE: Press Advantage [Link]