Phoenix, AZ – The doctor sexual assault lawyer Kevin Biniazan, Esq. of AbuseGuardian.com has recently announced another webinar for the Arizona region. To learn more, visit their website at https://abuseguardian.com/sexual-assault-lawyer/arizona/.
The webinar will be focused on providing information on the legal options that victims of doctor abuse and their families have in getting justice and compensation for the pain and suffering that they've endured. It will be held on January 13, 2022, at 6 p.m. through Google Hangouts.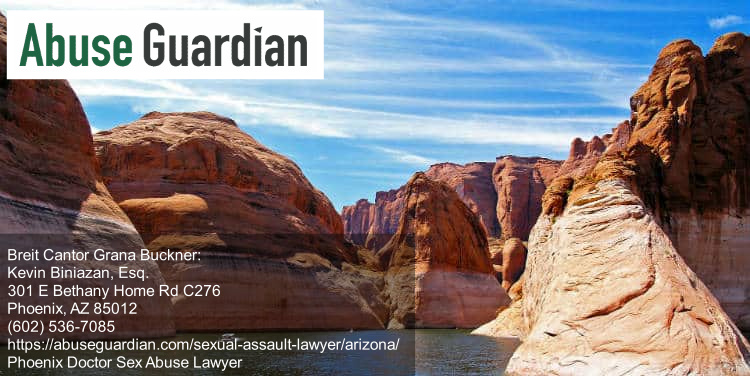 "We trust that doctors and medical professionals are safe places. In these facilities, we may be injured or ill and are expecting proper care when we may not be able to care for ourselves. Unfortunately, doctors, nurses, or other medical staff have been known to take advantage of patients" stated Abuse Guardian Kevin Biniazan, Esq. "If you or a loved one believe you have been sexually assaulted by a doctor, this webinar is for you. We will be outlining types of assault and legal steps for filing a lawsuit. We will also be hosting a period where we answer your questions."
Attorney Kevin Biniazan, who is working out of the Breit Cantor Grana Buckner law firm's office at 301 E Bethany Home Rd, C276, Phoenix, AZ 85012, is responsible for the Arizona servicing areas of Phoenix, Tucson, Mesa, Chandler, Glendale, Tempe, Gilbert, Surprise, Yuma, Goodyear, San Tan Valley, Casas Adobes, Buckeye, Casa Grande, Winslow, Kingman, Cottonwood, Maricopa, Oro Valley, Sun City, Sun City West, Golden Valley, Fort Mohave, Morenci, Peach Springs and Prescott Valley.
Biniazan, Esq. has had many years of experience in litigating for victims of sexual assault, sexual abuse, child abuse, child molestation, sexual harassment, workplace abuse, clergy assault, priest assault, hospital abuse, doctor abuse, daycare abuse, Southern Baptist abuse, and more.
For those needing legal advice or assistance, a helpline is available at (602) 536-7085.
To learn more about AbuseGuardian.com and Kevin Biniazan, Esq., read their prior press release here.


SOURCE: Press Advantage [Link]