Ontario, California -
Napolin Accident Injury Lawyer has an excellent reputation when it comes to representing victims in personal injury cases. This includes being a highly rated Ontario, California-based work injury attorney. This firm's experience handling workplace injury litigation has made them aware that there are several misconceptions associated with California worker's compensation claims, which is why Attorney Alexander D. Napolin, the firm's founding partner, decided to post an article and video to their website that includes California workers' compensation benefits explained in more detail.
Attorney Napolin says, "I handle many different types of personal injury cases and one of the ones that injury victims seem to know the least correct information about and are the most reluctant to pursue claims on are workplace injuries. That's why I am so happy to sit down with a workplace injury victim and clearly explain to them their rights under California law. I also felt this is an important enough issue to create a blog article and video that explains better a person's rights after they have been injured in their workplace."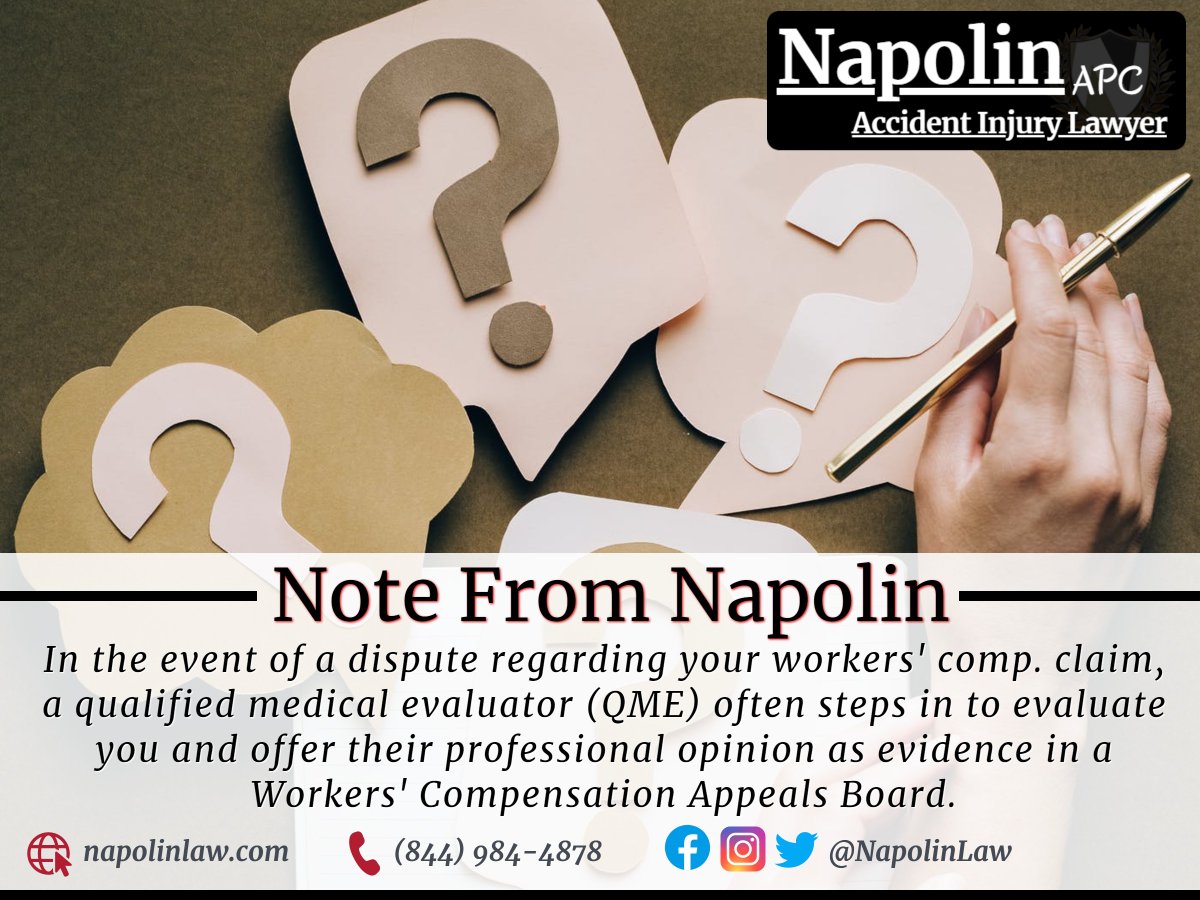 In the introductory video to the article, Attorney Napolin starts by saying that someone who is injured in the workplace in California is entitled to worker's compensation even if there is no wrongdoing on an employer's part. This is something that many injured workers are not aware of. It also briefly touched upon the 4 main worker's compensation benefits that those injured in the workplace are entitled to. This includes the payment of medical benefits to treat an injury, temporary disability payments to make up for lost wages, permanent disability payments for any loss of function that the workplace injury caused, and a rehabilitation & retraining voucher if an injured employee is no longer able to perform their assigned job. The video ended with him saying that someone who is injured in the workplace should seek the advice of an experienced workplace injury lawyer such as him and those that want more details on this subject should read the related article.
The accompanying article is titled 'California Workers' Compensation Benefits Explained'. It starts by once again briefly going over the 4 main worker's compensation benefits that those injured in the workplace are entitled to. It also included some information about benefits for dependents when a workplace injury involves a death. The article this reputable California Work Injury Lawyer wrote then goes on to describe each of these entitlements in more detail. As far as medical benefits go, this covers serious injuries that require more than a one-time treatment and an employee is entitled to having emergency medical expenses covered, follow-up treatment paid for, transportation to their doctors' appointments, and more. The article then discusses the timeframes when temporary and permanent disability payments kick in and how they are calculated. It also went over the conditions as to when an injured employee is eligible for a rehabilitation and retraining benefit and the associated payments with each of these areas of a worker's compensation claim. Lastly, the newly posted article talked about death benefits to dependents of a deceased worker. This includes who is eligible for this benefit, the amount & rate for death benefits, and that death benefits should also cover relevant burial expenses.
Those that this firm has helped with worker's compensation claims and other personal injury matters often state that they are very happy with the legal representation that Napolin Accident Injury Lawyer provided for them. Maurise Gee proclaimed, "Mr. Napolin and his staff were extremely helpful throughout the entire process answering any questions and concerns I had in a very timely manner. I would definitely recommend this firm to anyone seeking help with a work-related injury." Eddie Sanchez stated, "I love the outcome of my injury case, I recommend them highly! They answered every call and were very polite and professional. Thank you so much Napolin Law."
More information on how this Southern California Workers Compensation Lawyer can help those that have been injured in the workplace can be obtained by calling them or by referring to their website.


SOURCE: Press Advantage [Link]