Sydney Holistic Dental Centre (SHDC) recently announced that it has been accredited as SMART protocol certified by the IAOMT (International Academy of Oral Medicine and Toxicology, United States).
Dental mercury amalgam has been used as the most commonly used dental material for the last 170 years. It is composed of 50% mercury, 20-35% silver, 6-15% copper, 8-15% tin, and occasionally small amounts of zinc. Though it was considered safe and well suited for its purpose for several decades, modern research into the toxic effects of mercury has led those on the cutting edge of holistic dentistry to reconsider its use in dental amalgam. Moreover, factors such as temperature, corrosion, and friction from chewing or clenching increase the rate of mercury released from amalgams which means that eating food and having a warm drink leads to elevated levels of mercury vapor in the mouth.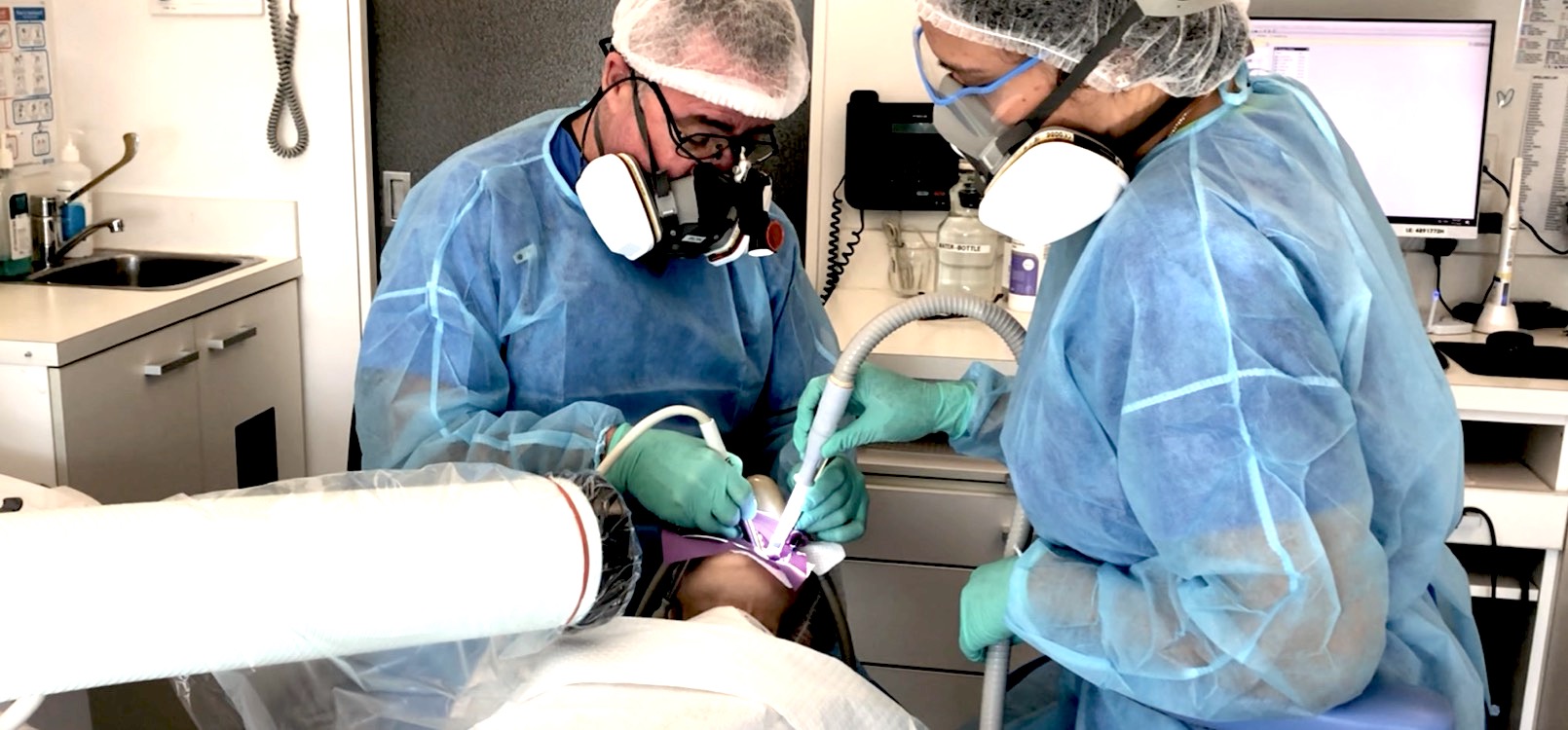 The cognizant and forward-thinking medical professionals at SHDC recognized the dangerous effects of mercury use decades ago and completely eschewed its use since 1987, instead opting for safer non-toxic materials. Recently, they announced that they have taken the next step towards achieving their vision for safe dental amalgam removal by being officially certified in the SMART Protocol as prescribed by the IAOMT.
The IAOMT has done exhaustive scientific research on the effects of mercury amalgams, both for patient welfare and also for dental professionals' welfare. They recognized that materials used for dental restorations should not interfere with the body's normal functions and should be conducive to good health. To encourage dental practices all over the world to adopt this safe and non-toxic future, the organization developed the SMART Protocol, a set of safety measures to reduce mercury exposures for both patients and the dental team during a dental amalgam filling removal.
SMART stands for Safe Mercury Amalgam Removal Technique and is now regarded as the highest international standard and the safest procedure for the removal of mercury amalgam. The SMART system requires extensive training from the dental professionals along with requirements of advanced medical technology to implement stringent safety measures that ensure the procedure is safe for both the patients and those performing it.
The SMART system for mercury amalgam removal includes steps such as draping of the patient so that aerosols do not settle on their clothes and hair, use of a rubber dam around the tooth with the amalgam to be removed to act as a diaphragm and protect the patient's airway and soft tissues of the mouth, ensuring no mercury debris can be swallowed or inhaled, use of a separate nose piece to ensure the patient can breathe purified, oxygenated air, avoiding any mercury vapor being inhaled through the patient's nose, use of copious amounts of water and high-speed suction to dampen vapors and remove mercury waste, use of special tungsten carbide burs to remove mercury in chunks, rather than grinding the mercury away and creating more vapor, additional high strength suction with special filtration to remove mercury and to direct vapors away, provision of a charcoal mouth rinse to enhance detox from heavy metals, the use of specific mercury vapor filtered masks, and the use of the highest standard HEPA air filtration systems and negative-ion generators in each surgery room and waiting room to maintain a pure air environment.
SDHC's spokesperson Dr. Ron Ehrlich talks about the clinic's adoption of the SMART Protocol by saying, "We place the health and wellness of our patients first and foremost. To give them the fullest assurance that we are taking all the steps to ensure their safety, we went through rigorous training and studied detailed coursework from the IAOMT. We secured the certification so that our patients know that we are looking out for their best interests every step of the way. When you come to us, you can rest assured that you are getting the best dental care for your resources and you will not be subjected to outdated medical procedures that have a chance of harming your wellbeing. That is the SDHC guarantee."
The center also offers a wide range of dentistry services such as general dentistry, holistic dentistry, cosmetic dentistry, and preventative dentistry from its location in Sydney at the address Level 17, 111 Elizabeth St Sydney, NSW, 2000. Readers can contact the center at the phone number (02) 9221 5800 or at the email address shdc@shdc.com.au for all inquiries.


SOURCE: Press Advantage [Link]