Duluth, Georgia -
Atlanta Institute of Music and Media (AIMM), an accredited music college in Duluth, Georgia, is happy to announce the launch of their Online Music Production Course. This course is 100 percent online and allows audio engineers, sound engineers, and music producers to learn music production on their own time from the comfort of their homes. This Online Music Production Course can be finished within nine months of full-time enrollment, or 18 months of part-time enrollment.
AIMM's Online Music Production Certificate has a number of features. These include: 100 percent online music production education; the opportunity to become AVID Pro Tools Certified; rigorous and engaging music production course material; a hands-on, immersive music atmosphere; a significantly lower price point than other music schools; lifetime career assistance and networking; and asynchronous classes with ultimate flexibility.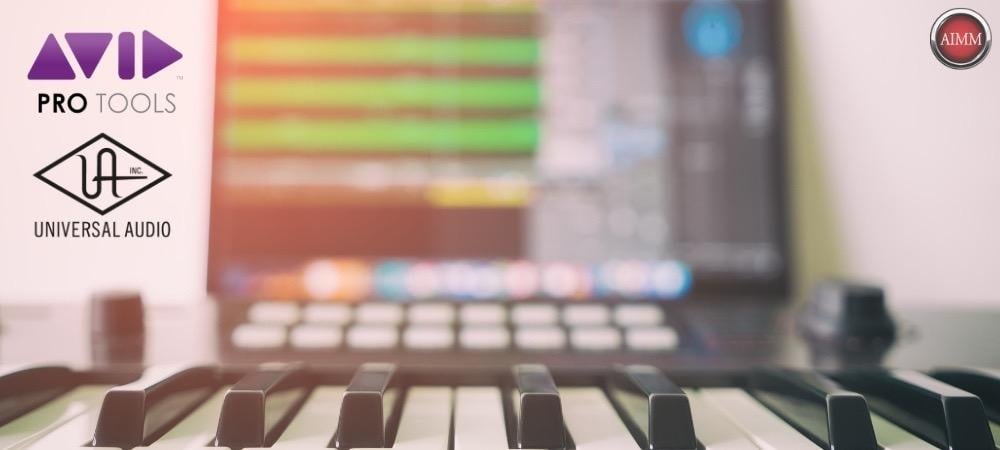 Nite Driscoll, President of Atlanta Institute of Music and Media, says, "The ultimate goal of the Online Music Production Certificate is to assist you in receiving the necessary education to further your recording and engineering abilities. This program is designed to help you establish the skills necessary to become a successful and professional sound engineer. AIMM's online music production program teaches students the recording processes of tracking, editing, mixing, and mastering for analog and digital music production."
Students will be using Ableton Live and Pro Tools to learn both analog and digital music production techniques, virtual instruments, microphone techniques, effect plugins, including keyboard skills and music theory essentials for the digital audio workstation.
This Online Music Production program offers several benefits. One important benefit is convenience because of the flexibility that it offers. Unexpected events can affect a person's schedule, especially for a music producer or musician. With AIMM's online course, students can work on the program whenever they have the time and wherever they are. This is possible because AIMM provides completely asynchronous online music production classes.
Another important advantage is the pre-packaged syllabus that students will have to comply with. Since the online course work is asynchronous and each student will go through the course at his or her own pace, knowing the syllabus and class subjects ahead of time will allow them to schedule their own study and practice around their busy schedule. Having the ability to establish one's own plan of action and independent coursework can be appealing to a self-disciplined person.
In addition, with this online program, students need not worry about expensive additional costs, such as meal plans and room and board. Students will also be able to save on time and money spent on commuting. Furthermore, AIMM's online course has a much lower price compared to that of other music colleges.
And finally, the online music production program can be completed in nine months. This is essential for musicians and music producers who normally have a lot of things to do, such as networking, shows, building an online presence, and more.
The effectiveness of the courses offered at AIMM has been proven by the many successful alumni. These include: KEYZBABY, or Jay Foye, who co-produced "WAP," a song that topped the charts in the US; Kesha Lee, an engineer who received a Grammy award for her work on "This Is America," sang by Childish Gambino; Tosin, who became famous as a phenomenal guitarist who founded the band, Animals as Leaders, and has his own line of guitars.
With over 30 years of experience in the industry, Atlanta Institute of Music and Media is focused on providing a unique and effective strategy for the vocational training of musicians, production and engineering students by applying a well-balanced curriculum, a computer lab, classroom instruction, private instruction, DVD, video, and audio labs, and live clinics. Their top-rated instructors provide the best insider tips and techniques with regards to mastering, mixing, and tracking.
Those who are interested to learn more about AIMM's Online Music Production program can check out the Atlanta Institute of Music and Media website, or contact them through the telephone or via email. They can be contacted from Monday to Thursday, from 10:00 am to 11:00 pm, and on Fridays from 10:00 am to 8:00 pm.


SOURCE: Press Advantage [Link]