Iguana Removal 305, an iguana removal company based in Miami, FL, has recently released a blog post that provides a guide on how to remove iguanas from the home. The article points out that the iguana problem in Florida started in the mid-1960s. Iguanas at that time became popular as low-maintenance exotic pets. However, pretty soon they became too large to keep as pets or simply escaped. Unfortunately, they have become a destructive invasive species of reptiles in the state.
Marcos Fernandez, owner of Iguana Removal 305, says, "The invasive iguana remains a nuisance to homeowners and business owners. These lizards damage landscaping and gardens, leave droppings on lawns and in pools, and might damage property by digging burrows. That is why you may want to keep iguanas out of your home."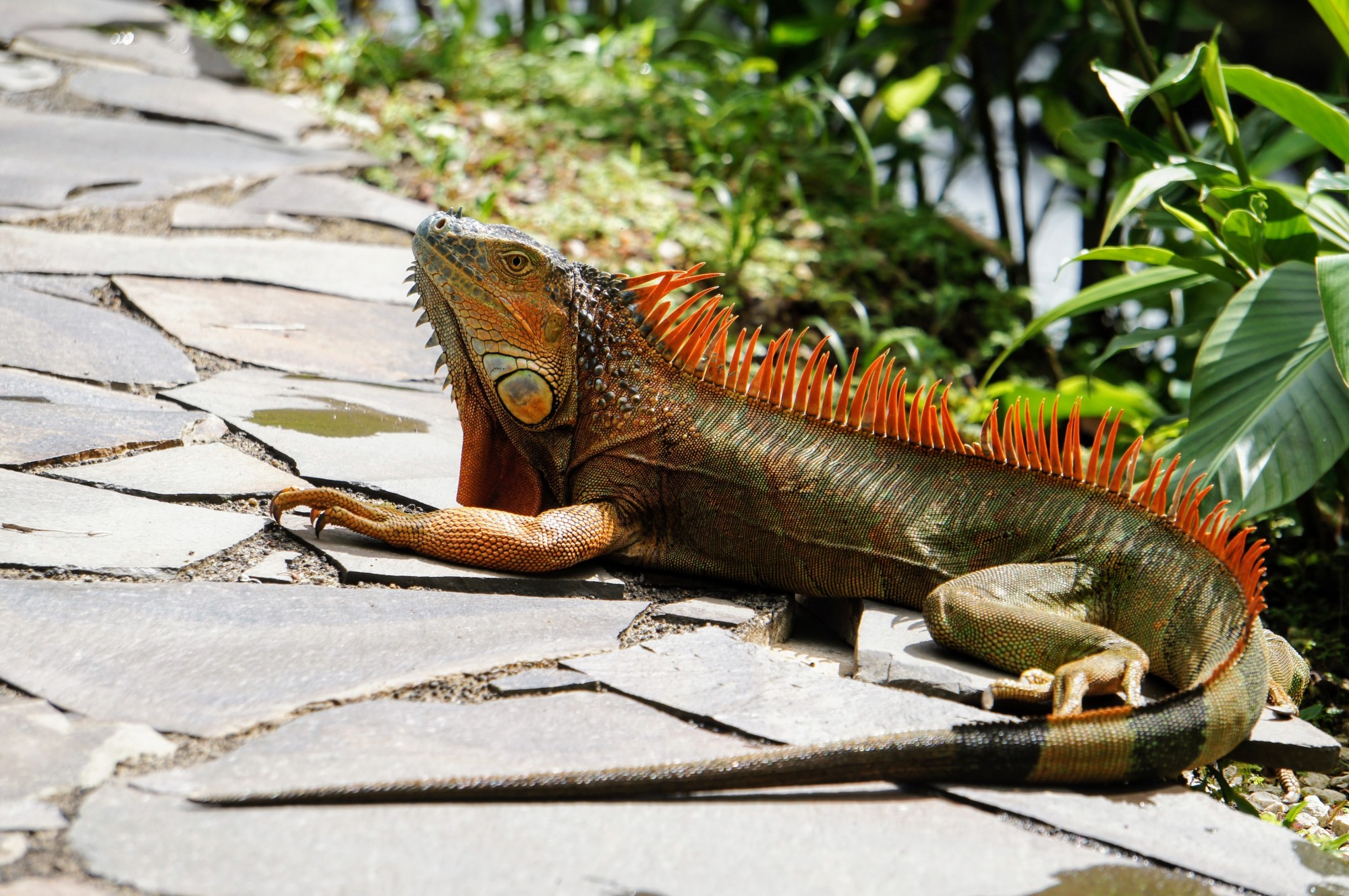 There are three types of iguanas that exist in Florida. These are: the green iguana, the black spinytail iguana, and the Mexican spinytail iguana. All of them are classified as non-native and invasive species and the subtropical climate of Florida has enabled them to thrive in the state.
The green iguana originated from South America and are available in colors other than green. Depending on the season, a green iguana might be orange, brown, black, or pink. They live in trees and shrubs and they can swim. The green iguana has rows of spikes down its spine and up its tail, and has black rings on its hide.
The Mexican spinytail and black spinytail iguanas both originated from Central America and are quite similar to each other. The Mexican spinytail iguana has ridged scales along its tail. It is usually has a brown color with a yellow belly. The black spinytail iguana has dark bands across its whole body. They are smaller than the green iguana and are scared of people. They live mostly in burrows that they themselves have dug.
For those who want to avoid the presence of iguanas in their home, especially since there have been reports of finding an iguana coming out of toilet, there are several deterrents. First of all, it is vital to never provide them with food, either directly or indirectly. Thus, it is not a good idea to leave pet food or ripened fruits outside. Second, it is not a good idea to have certain vegetation in the yard that iguanas love to eat, such as hibiscus, orchids, bougainvillea, and roses. Instead, iguana-resistant plants should be planted in the yard, including milkweed, oleander, and crotons. And if the home has a seawall, it is advisable to put up a wire fence barrier. Or best of all, homeowners can check out the services of a professional iguana removal company in Florida.
Iguana Removal 305 is a company that specializes in iguana removal in Florida. Iguanas are prevalent in Florida because of the state's subtropical climate and there is a lack of natural predators that would keep the iguana population in check. There are actually many ways to eliminate iguanas and some people may be tempted to try them, particularly since killing iguanas is not prohibited in the State of Florida. Nevertheless, the state has anti-cruelty laws that make it illegal to make the iguana suffer during the process of extermination. For instance, it is illegal to freeze them, shoot them with an arrow, or poison them. Furthermore, the body of a dead iguana has to be disposed of properly. For those who think they could just capture an iguana, it is against the law to release them in other locations in Florida. And those who want to have a live iguana in their home they will need to get a license for it. Iguana Removal 305 can provide the homeowner with peace of mind because their experts will handle the removal of the iguana from the property in the appropriate way. They also offer removal services for raccoons and other nuisance wildlife in Miami.
When requiring iguana removal Miami residents can visit the Iguana Removal 305 website, or contact them through the telephone or via email. They are actively growing their business and accepting new clients.


SOURCE: Press Advantage [Link]