Abreu Movers Westchester introduced their newest commercial moving service recently. Business owners in Westchester County will benefit significantly from the new service.
Abreu Movers Westchester is ecstatic with their newest venture, and mover Grant Kislep says it will present great opportunities. Commercial moving services aim to provide fast, reliable, and dependable services to businesses that need assistance in relocating their offices or other workspaces. Moving services from the company are designed to relieve business owners of any worry and focus on their work.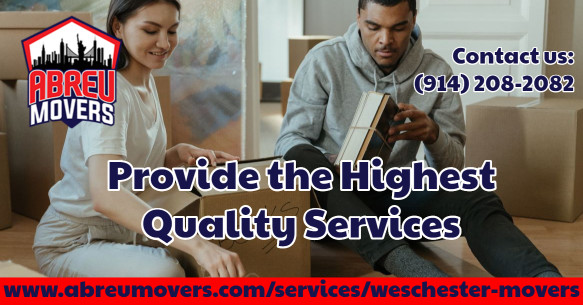 A commercial office move can be time-consuming and difficult, especially when it comes to finding a reliable and inexpensive company in such a competitive market. The team at Abreu Movers Westchester is in the middle of proving that they do not fit into either of these categories.
A company committed to helping commercial businesses keep their workspaces up and running, even while relocating a business, is certainly something that many people will benefit from.
Customers rave on online reviews that they have scheduled their commercial moves quickly and efficiently. They also enjoy the economical prices that Abreu Movers Westchester charges for its moving services.
Abreu Movers Westchester is a full-service moving company dedicated to making one's next move as easy as possible. Their range of trucks, crews, and staff make them a top choice for commercial moves.
Customers are free to contact Abreu Movers Westchester at their website or by calling with any questions about the company and its moving services. The company also specializes in residential moving services and other moving solutions.
With their fully-insured movers, clients can keep working with peace of mind knowing that their possessions are in safe hands.


SOURCE: Press Advantage [Link]