Beverly Hills, California -
Beverly Hills, California based Jochen Chiropractic & Wellness Center is reaching out to share how their community can maintain optimal health in the workplace. At the Jochen Chiropractic & Wellness Center, Dr. Stephen Jochen, DC and his team of highly trained professionals advocate for a holistic and pain-free lifestyle. More information about their services can be found here: Shoulder Pain Beverly Hills.
Dr. Stephen Jochen, owner of Jochen Chiropractic & Wellness Center, says, "There is a whole scientific study relating to how employees can function at their best in their working environment: workplace ergonomics. It has been proven that healthy workers are more productive than employees with health and wellness issues. Therefore, it is not surprising that creating a comfortable working environment boosts productivity and efficiency. On the other hand, unsafe work environments and unhealthy practices often lead to work-related injuries."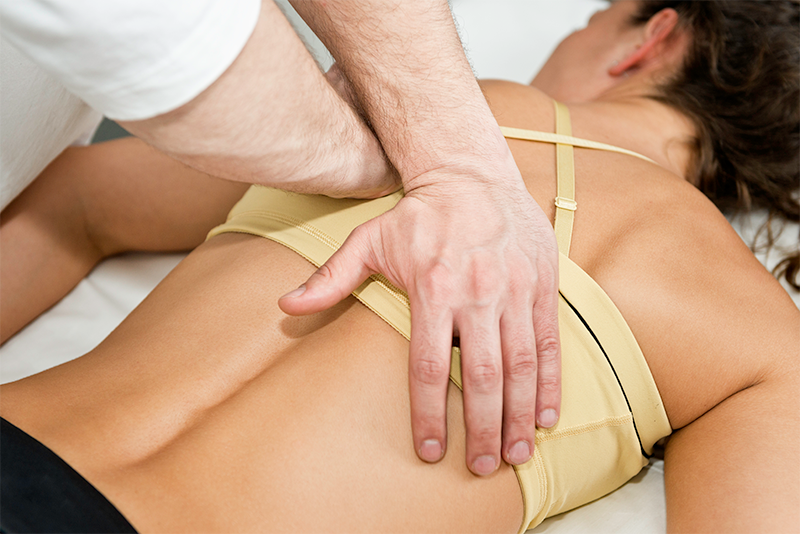 According to a blog post on the clinic's website, unhealthy work practices and habits may cause a variety of injuries, such as musculoskeletal disorders (MSDs). Carpal Tunnel Syndrome (CTS), characterized by pain and numbing of the hands and the wrists, is the most expensive work-related MSD. To prevent MSDs and other work-related injuries, it is recommended that people avoid the repetition of certain movements; standing or sitting for long periods and without breaks; excessive lifting, stretching, pushing and pulling; extreme use of force; awkward and unsupported posture when working; and working with poor lighting and under extreme temperatures.
The wellness center also provides a number of simple workplace tips that will help lessen the risk of work-related injuries and increase productivity. First off, they recommend not slouching. Sitting in a chair that supports the back/lumbar spine and improves posture by enabling the individual to sit straight and place both feet on the ground can go a long way. Having a chair with an armrest will also help reduce stress on the neck and arms. Further, they recommend people reduce twisting and turning movements by putting the computer monitor, keyboard, mouse and other essential things directly in front of themselves. Having the monitor placed in the center of their vision and at eye level will also prevent neck strain.
Beyond these tips, Jochen Chiropractic & Wellness Center also emphasizes the importance of taking regular breaks. Stretching one's shoulders, back, hands, and legs will do much to reduce fatigue and improve balance, posture and coordination, which in turn, will help maintain health in the long run.
The work done by Dr. Stephen Jochen, DC and his team at the Beverly Hills massage therapy center has earned them a lot of praise from their clients. On the Google platform, they have a rating of 4.6 out of 5 Stars. Natalie DeVito writes in her review, "Spending long hours in front of the computer left my back, neck and entire body sore and in pain. I finally reached a breaking point, and a friend of mine recommended Jochen Chiropractic. It's been a godsend. Michelle is an incredible massage therapist who can literally fix anything, and the chiropractors are all amazing. I can't recommend them highly enough!"
In another review, Garbis Yerikyan writes, "I got into a car accident about a month ago and was referred over to Jochen Chiropractic and Wellness Center where I received the best treatment for my back pain. Dr. Jochen and his whole entire team have been absolutely incredible since day one. They have helped me so much throughout this whole process, and I honestly can't thank them enough for their amazing service. I've come a long way since the car accident, and I wouldn't have made this much progress without Dr. Jochen and his wonderful team. With all that said, I would highly recommend Jochen Chiropractic and Wellness Center to anyone who's in need of physical therapy especially if you or anyone else is dealing with an injury. Trust me, Dr. Jochen and his team will take care of you, no problem. 5 Stars all across the board!"
Those who want to learn more about Jochen Chiropractic & Wellness Center can visit the chiropractic center's official website for more information. Interested parties can get in touch with the company either via phone or email. In addition to their website, Jochen Chiropractic & Wellness Center maintains a social media presence on Facebook where they share videos, updates and information on their activities on a regular basis. More information about the clinic can also be found at the following link: Neck Pain Beverly Hills.


SOURCE: Press Advantage [Link]