Flat Fee Moving LLC is proud to announce that they have recently launched a local moving service. The local moving service entails the help of professional movers who are experts in what they do to transport items from one location to another safely.
The company has been proudly providing the Sarasota community with other services for years now. They provide storage, long-distance moving, and local moving services.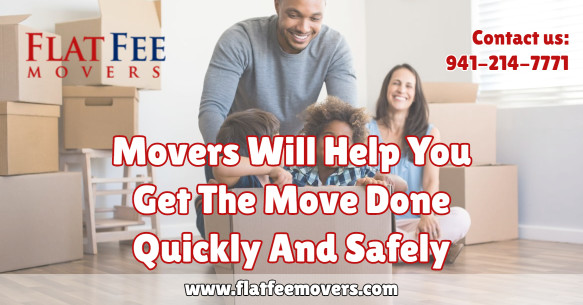 Jared, the Flat Fee Moving LLC company representative, states, "We choose to provide residents and businesses with reliable and safe moving services. That is the reason we only hire the best local movers who are professional in what they do."
Flat Fee Moving LLC works with its employees daily to keep them up-to-date on safety regulations to ensure quality services. They do this so that their clients can be sure that they are safe and sound with the professionals.
The Sarasota local moving service is currently available to both businesses and residents. The company prides itself on having a reliable and reputable moving service that only hires trained professionals to provide it. Therefore, those who wish to use the services of Flat Fee Moving LLC have the option to do so.
The company serves Lido Shores, Harbor Acres, Ringling Park, South Poinsettia, Central Cocoanut, Arlington Park, Golden Gate, and Terrace Gardens. According to online reviews, the company's clientele is delighted with the local movers and their services.
The company's website offers its clients more information on their services, including pricing and more. Additionally, those who wish to use the company's services can contact them through their website, phone, or email.
Aside from this, the moving company also offers other services such as commercial moving and long-distance moving. With the addition of their local moving service, the company hopes to continue providing quality service to its customers.


SOURCE: Press Advantage [Link]