Fort Myers, Florida -
Fort Myers, FL - WhiteSands Alcohol and Drug Rehab, a premier addiction treatment center with inpatient and outpatient locations across Florida, has helped tens of thousands of patients attain sobriety. They set themselves apart in the addiction treatment space by leveraging unique, unconventional, and less institutionalized approaches to addiction recovery. This has resulted in high success rates for patients who not only reach sobriety but sustain it long-term.
The center advocates for sobriety and recovery from substance abuse and supports 'National Recovery Month' by acknowledging and celebrating patient successes. Each day that a recovering addict is sober is a milestone deserving of recognition; this is what National Recovery Month aims to achieve.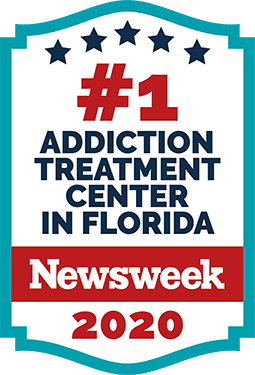 According to SAMHSA, the Substance Abuse and Mental Health Services Administration and sponsor of the awareness month, "National Recovery Month is a national observance held every September to promote and support new evidence-based treatment and recovery practices, the emergence of a strong and proud recovery community, and the dedication of service providers and community members across the nation who make recovery in all its forms possible." (Source)
National Recovery Month celebrates the achievements of addiction survivors and highlights their commitment to recovery. It also sheds light on new treatment modalities and their efficacy, as an increasing number of people who struggle with addiction are sustaining recovery on a long-term basis. When patients are rehabilitated and can navigate everyday life post-treatment with confidence, their chances of lasting sobriety are much greater.
Recovery month is about celebrating being in remission from addiction and commemorating and recognizing the accomplishment of being in recovery. The addiction recovery process through WhiteSands teaches vital life lessons and coping skills that can be applied to a person's entire life. While treatment for substance use disorder works to address, manage, and overcome addiction, WhiteSands' unique life-skills program teaches everyday practices that can be a true point of change in navigating sobriety. Mastering life skills helps people in recovery prevent triggers and temptation and also know how to handle them when they do arise.
The majority of Americans have been affected by addiction, whether personally or by way of family and friends. Taking part in National Recovery Month supports and honors those in recovery and raises awareness of the addiction crisis facing the U.S.
Newsweek magazine recently ranked WhiteSands the number one addiction treatment center in Florida for the second year in a row. With board-certified psychiatrists, registered nurses, and highly qualified and certified clinical staff, WhiteSands earned its ranking as one of the top-performing rehab facilities in the nation. Their impressive inpatient treatment center spans a 10-acre campus and features private rooms, a newly-constructed recreation center, and athletics complex, as well as offering the full range of comprehensive levels of care.
Anyone struggling with addiction can speak to a treatment specialist anytime, day or night, by calling (877) 640-7820. Visit www.whitesandstreatment.com to learn more.


SOURCE: Press Advantage [Link]