Wahroonga Family Dental Centre would like to make Sydney's North Shore residents aware of the family dental care services they provide. The dental clinic offers a wide range of treatments and procedures for the whole family, including family treatment plans. Wahroonga Family Dental Centre is committed to giving their patients the very best dental care, and their unique approach enables them to deliver that high quality service to every family.
Dr Alfred Tsang explains their family treatment plan process: "What we do differently is we talk to our patients to find out what their expectations are for their treatments. We try to create an individualized treatment plan for each person, where for example, mum and dad and three kids come in, we'll have a look at each of them, we'll sit down and work out priorities and these discussions with the whole family work out how these things can be achievable for everybody. Usually it is quite a relief for families and I think that's really such an important thing."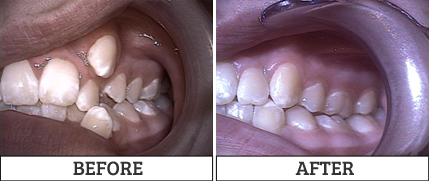 The dental clinic's doctors and support staff are well trained and fully dedicated to making each patient's visit both comfortable and memorable. Every procedure is performed so that even the most apprehensive of patients are comfortable. Each visit to Wahroonga Family Dental Centre is made as interactive as well to ensure that the needs and concerns of the patient are adequately communicated and addressed.
The dental clinic's approach when it comes to offering care is rooted in professionalism, technology and compassion. The dental centre offers a holistic approach to ensure that every patient receives long lasting solutions. This is all possible due to the fact that the North Shore dental clinic has a highly qualified and experienced team of professionals equipped with the knowledge and experience to offer quality dental care.
A visit to the Wahroonga dental clinic includes an initial dental examination, a complete professional dental cleaning and recommendations for further dental procedures if necessary. The initial examination is the foundation upon which every dental procedure is performed. Thel dentist carries out an examination to establish the health of the patient's teeth and the integrity of the surrounding tissues and structures. Using the latest imaging technology and X-ray equipment, the dentist examines every detail of the patient's mouth to produce a reliable dental and oral health report.
If further care and treatment is necessary, Wahroonga Family Dental Centre's dentists can provide recommendations for procedures that the patient can undergo. The dental clinic has several dental procedures which are performed by competent and passionate dentists, using industry best practices. Some procedures may require multiple visits, and patients can be sure that every visit will be quite pleasant.
"I had all 4 of my wisdom teeth taken out last week and I'm already healed and recovering great!" says a Google review of the Wahroonga dental practice. "Really friendly staff and so easy to book an appointment. 5 stars."
Another review on the same platform states that it is, "I have been attending Wahroonga Family Dental Centre for many years and had my orthodontic work done by Dr Tsang. Always a great experience here! Great results after my treatment! Thank you!!"
For more information visit your local Wahroonga dentist. The practice is located at 3/9A Railway Ave, Wahroonga NSW 2076.


SOURCE: Press Advantage [Link]