San Antonio, TX based Bee Done Rentals is pleased to announce that they have recently launched their new website. Customers are welcome to visit the website at the following link: https://www.beedumpsters.com/.
Bee Done Rentals is a locally owned company that is dedicated to providing residents and businesses in the San Antonio area with top quality dumpster rental services. They take pride in the quality of their services and the equipment that they provide. They offer different dumpster sizes: namely the 10 yard, 15 yard and 20 yard variants. Their range of dumpsters allows them to provide the dumpster that best suits their customers' specific needs. The smaller dumpsters can be used for smaller projects, for instance, such as home renovation jobs and basement clean-ups while the larger ones are more suited for larger construction projects. Whether their customers are working on residential, commercial or construction projects, Bee Done Rentals has the right dumpster rental for every project.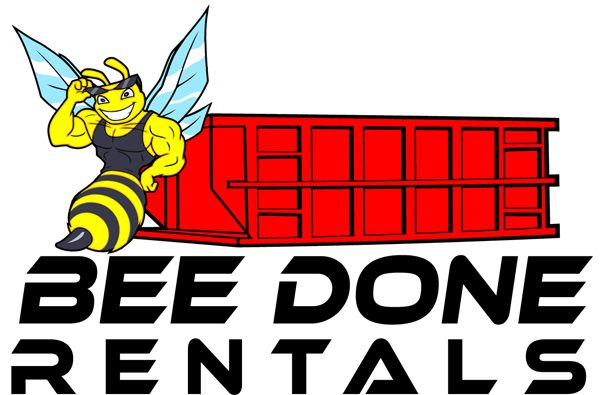 Their service area includes San Antonio, San Marcos, Boerne and several other areas in the San Antonio area. Their entire service area can be found on their new website. Bee Done Rentals also offers their dumpster rentals to customers outside of their service area. However, it should be noted that additional fees may apply depending on how far the project area is from the company's established service coverage.
The newly launched Bee Done Rentals' website makes rentals much more convenient for prospective customers. Through the website, customers can get information on the various dumpsters that Bee Done Rentals offers. This allows them to choose the dumpster that is best suited for their own needs and purposes. They can also get an instant quote on the dumpsters that they want on the website. The website also makes the ordering process much easier. Once customers have decided on the dumpster they want and have assessed the price, they can just book the dumpsters they need through Bee Done Rentals' online ordering system.
As mentioned earlier, Bee Done Rentals offers different dumpster rentals for different purposes. They have a 10 yard dumpster that can be initially rented for up to three days. Each dumpster variety they offer can be rented for an initial period of three days, and are capable of containing progressively heavier loads. However, these specifications are not final. Bee Done Rentals is ready to adjust depending on their customers' needs and budget. For example, customers may rent the dumpsters for longer than the given three day period at a price of $10 per additional day. They may also increase the load beyond each dumpster's specification, at a price of $75 per ton.
Some may be questioning the point of dumpster rentals as they think that waste can be easily disposed of without outside assistance. It may seem like securing dumpster rentals is only a waste of time and money. However, this is far from the truth. The many benefits that dumpster rentals provide tend to outweigh the cost by a considerable margin. One of these benefits is increased productivity and efficiency. Without dumpster rentals, project workers will have to spend time and energy on getting rid of waste and debris by themself. This is a waste of manpower, as workers are being paid to work on the project, not to manage waste. Dumpster rentals get rid of this issue and allow workers to focus more of their time and energy on more productive tasks, making the project go more smoothly and efficiently. Dumpster rentals also increase project site safety by helping make sure that there will be no piles of debris and waste that may cause accidents and harmful exposure. There are also other benefits, such as eco-friendliness and waste disposal versatility.
Homeowners, businesses and contractors who are looking for a reliable and quality dumpster rental service in the San Antonio Area may check out Bee Done Rentals at their newly launched website. Bee Done Rentals can also be found on Facebook at the following link: https://www.facebook.com/beedonerentals. Alternatively, customers may contact David Massey of Bee Done Rentals to follow up on any further inquiries.