Moving Supplies in New York
Abreu Movers Brooklyn, a moving company in Brooklyn, has opened a new moving supply store. The purpose of their store is to help make proper moving supplies available to those looking for moving resources in the New York area. Their moving supplies include everything from boxes, storage, tape, markers, packaging material, like bubble wrap.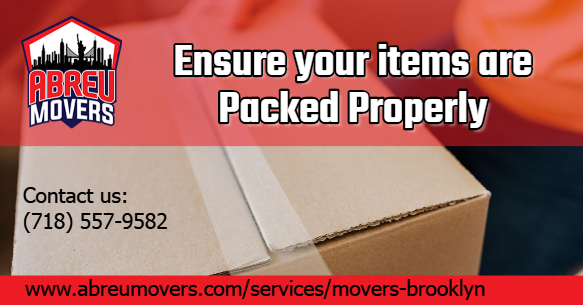 Accessible Packing Supplies in Brooklyn
Abreu Movers Brooklyn - Moving Companies Brooklyn states that it is important to them that their store is accessible to everyone, especially those who choose to complete a move themselves. They have observed over the years of serving communities, like Windsor Terrace, Sunset Park, Brighton Beach, Sheepshead Bay, Prospect Lefferts Gardens, and East New York, that people who haven't acquired professional help tend to stray from acquiring professional supplies as well, giving stores like theirs more value. The company states that those interested in finding out more about the company's available supplies may inquire with the company anytime.
Moving Supply Store
The company's main goal in opening a moving supply store is to provide for everyone's moving needs. They declare that striving to make their clients' lives easier is essential and that they also offer their packing services with their supplies. Grant of Abreu Movers Brooklyn states, "It is important to us that we are available and accessible to our clients. We provide all sorts of moving supplies that can be found in everyday relocation. Our company has been in this business for years, and we have learned a lot along the way. Since we have started, we have learned a lot about what it takes to help others. We assure you all of the items in our store are of high quality and are reasonably priced."
The company is encouraging customers to visit the store before scheduling a moving appointment. Jason, another representative of the company, adds, "We want people to come in and have all details regarding their move ready so that we can provide them with an accurate quote." In motivating others to be more proactive in relocation, the company believes this will offer a better chance for the community to acquire the professional help they need when moving.