Local Moving Help
A Bronx-based moving company is proud to announce a new "Moving Helpers" service for those who need help with moving tasks. 5 Star Movers LLC - Bronx Moving Company is now offering this kind of service among their several other services. How this works is moving helpers come to a client's location to pack, load, and unload belongings that are to be moved. This service may act as a stand-alone or in addition to other services, depending on the client's preference and needs.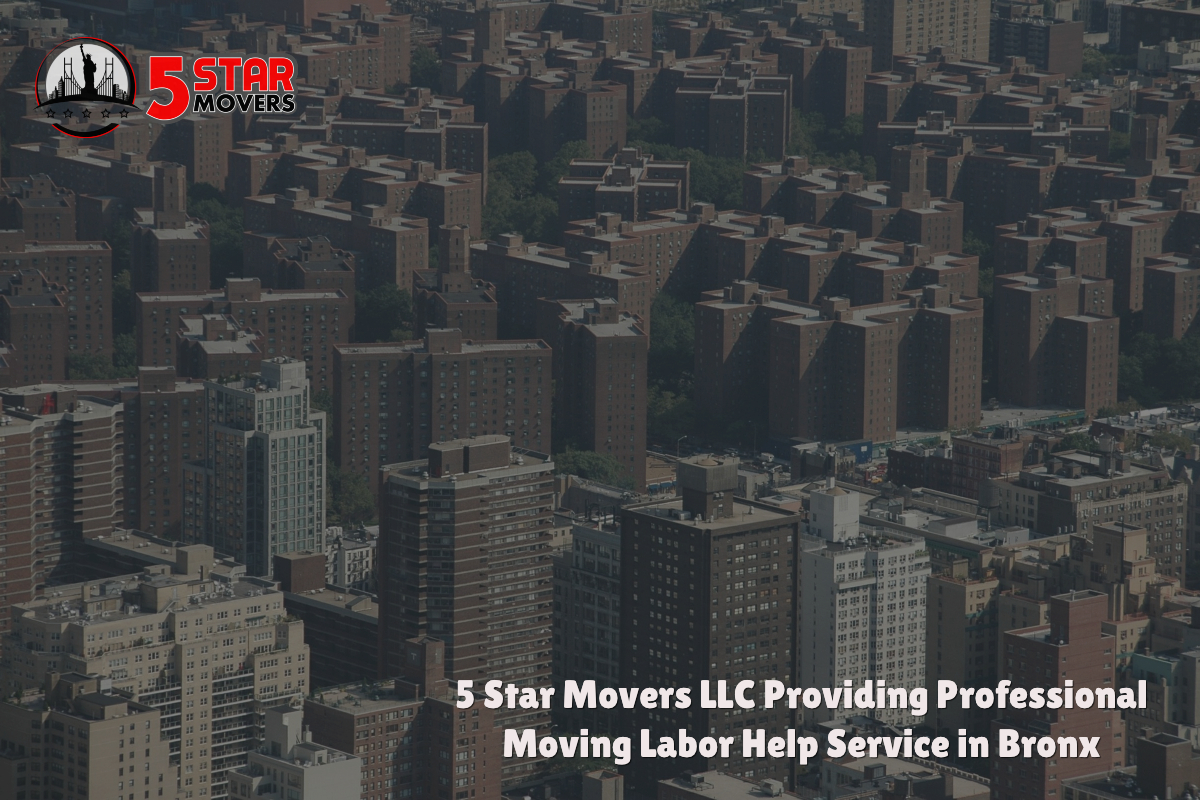 Moving Help in the Bronx Area
According to the company, the purpose of this service is to assist with some of the more tedious aspects of moving. They offer any of their customers who are in the process of moving an assistant (or assistants) to help them with moving heavy items, disassembling or assembling furniture and other tasks alike. This new service is an excellent way for people new to their areas of service (namely in neighborhoods like Morrisania, Allerton, Castle Hill, Mount Hope, Park Versailles, Hudson Hill, and Harding Park), or those without a lot of experience with moving, to get some support and not risk injury as they relocate.
Moving Trucks and Hauling
Moving helpers are explained by 5 Star Movers LLC to be independent workers. The moving company advised that it is important to note that helpers do not affiliate with moving or haulage tasks. They are not likely to arrive in a moving truck and are only subjected to minor tasks as well as their payment once the job is done.
Same Day Moving Help
The moving company will provide its clients with experienced helpers, which are open for hire on their website here. However, although the company provides the moving helpers to the customer, they make sure they do not confuse the helpers for the moving companies themselves. Mostly, helpers are merely employees from other companies that have agreed to merge and help one another, as stated by 5 Star Movers LLC - Moving Company Bronx.
Moving Help Customer Service
5 Star Movers LLC reveals that if a client needs help with relocation preparatory tasks and arrangements in their new home, hiring helpers is a very viable option to consider. The moving company shares that they think it is more than just about getting from point A to point B and that they believe in helping others every step of the way. They state that the main goal of providing helpers to clients at the end of the day is to offer an extra hand and help make one's relocation progress faster.