Brian Nystrom, the owner of The Key Guys, once again took the time to set up an exhibition booth at the 'Back to the Fifties' car show and rally at the Minnesota State Fairgrounds. Something which he has done for many years running. His booth not only provides all types of essential car key services for those exhibiting and attending but he also sees it as an opportunity to better connect with the community in which he does business. The 47th edition of this event was held over the weekend of June 18th to 20th. It was reported that attendance was brisk and The Key Guys were one of some 300 vendors to put up exhibit booths. When asked how he thought the event went, Nystrom simply stated, "It was a hoot" and that a good time was had by vendors, exhibitors, and attendees alike. He added that he was also happy to help out the exhibitors and attendees that requested a car key copy during the weekend's festivities.
Nystrom says, "I would not be telling the truth if I said I didn't enjoy putting up my company's booth at the 'Back to the Fifties' car show and rally that's held at the Minnesota State Fairgrounds every year. We have been coming here for years and my staff and I really enjoy the time that we spend there. It has become one of my favorite weekends of the year as it's great to hang out with some other car people. This event also presents an opportunity to get our name out there, provide some essential key services for those attending the event, and to relax and have a lot of fun too. We fully expect to be back there again next year."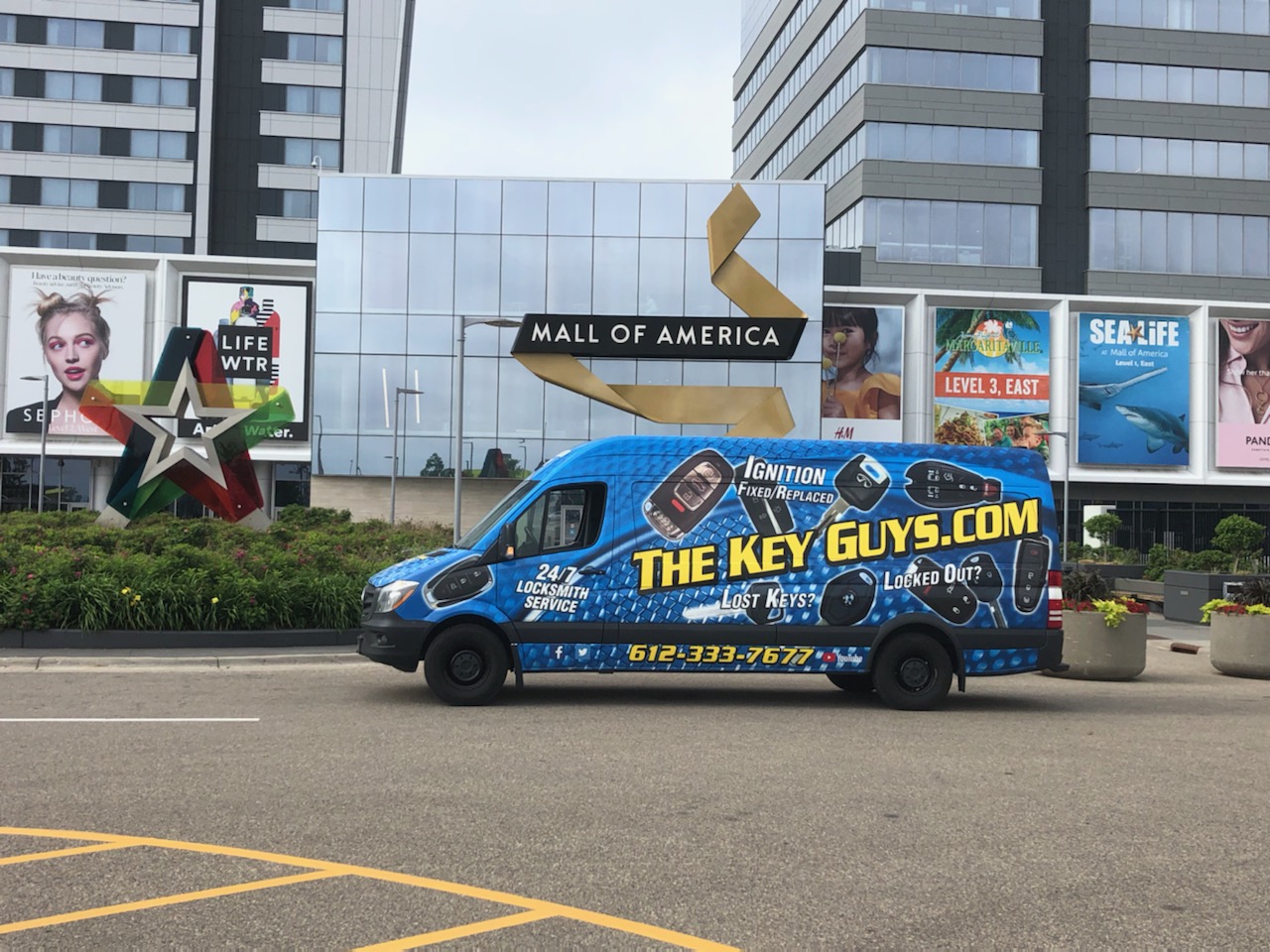 Nystrom also discussed how he has recently seen an uptick in people losing their keys while shopping. He went on to say, "I should probably not describe this increased key loss rate as an uptick but maybe it's better to attribute it to the fact that a larger number of people are out and about as things start to get back to normal. This is great to see. No matter what the reason it is that people are losing their car keys in the Minneapolis area, we can get there promptly to help them out." He went on to remind car owners that have lost their keys not to get too stressed out over the situation. That's because The Key Guys can make all types of car keys and in most cases don't need the originals to do that. The company owner says that this includes key fob replacement and making transponder-style keys. They can even reprogram smart keys that are no longer communicating properly with the host vehicle. He emphasized that they also carry just about everything they need to make a new car key right on their service vehicles. They will even come after normal working hours to help those out that are in a jam due to losing their car keys or have ones that are not functioning properly.
The company owner also mentioned that they offer much more than car key replacement and duplication services too. This includes being able to extract the portion of keys that remain in a car door lock after a key has broken off. He stated that they can also unlock car doors and do onsite ignition replacements. They are a fully mobile auto locksmith service too, so there is never a reason for their customers to have their vehicles towed.
The Key Guys auto locksmith services are also well-reviewed by those that have experienced them. Gabby Nelson wrote, "Brian is fabulous! He was referred to us by Lexus of Wayzata. Called him in a panic; he was at my home within a few hours with a new fob. Was back in my car in less than 30 mins after his arrival. And it was far less expensive than the dealer. Thank you, Brian!" This is just one of almost 600 reviews that have been left on the company's Google Maps Business Listing. When these reviews are averaged, it comes out to a highly commendable 4.9 out of a possible 5-star rating.
Nystrom added that those in Minneapolis that are looking for 'car key replacement near me', can contact them 24-hours a day every day of the year.


SOURCE: Press Advantage [Link]