Rockville, Maryland -
Roll Off On The Go Rentals, a local dumpster rental company serving Montgomery County, is happy to announce they now deliver dumpster rentals in Germantown, MD, and the surrounding areas of Rockville, Olney, Silver Spring, and Gaithersburg.
Roll Off On The Go Rentals is a locally owned and run dumpster rental service based in Rockville, MD but operating across Montgomery County. Company founder, Edgar Saucedo, stated, "We're happy to offer dumpster rentals in Germantown, MD. Residents can rent roll off dumpsters of all sizes from 10 cubic yards to 40 cubic yards. Our goal is to ensure that you only pay for the size that's right for your needs and never have to rent a larger one just because it's easier or more convenient, and no one has to make multiple trips when they don't want a small dumpster."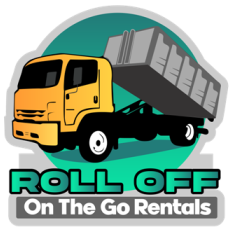 The company has four dumpster sizes which are; 10-yard dumpsters, 15-yard dumpsters, 20-yard dumpsters, and 25-yard dumpsters. 10-yard dumpsters can haul four pickup loads of trash, and each container has a 1-ton weight limit. 15-yard dumpsters can carry up to 6 truckloads of trash and have a 1.5-ton weight limit, while a 20-yard dumpster with a 2-ton weight limit has enough space to haul up to eight truckloads of junk. Roll Off On The Go Rentals has large dumpsters, the 25-yard containers designed to carry up to 12 truckloads of trash or junk. 25-yard dumpsters have a 3-ton weight limit.
Roll Off On The Go Rentals has different dumpster rental costs for the other containers depending on their capacity. For example, their 10-yard dumpsters cost $330; their 15-yard dumpsters cost $400; their 20-yard dumpsters cost $440, while their 25-yard dumpsters cost $499. However, the cost for a dumpster may vary between renters depending on whether or not they extend their rental terms or whether or not they exceed their given weight limits.
While all the dumpster sizes can be rented for 1-7 days; renters can extend their rental period thanks to the company's cheap $10 per day extension charges. The company also has a fixed $85 per ton cost for excess garbage or junk loaded inside a rental dumpster above the container's specified weight limit. Roll Off On The Go Rentals also offer a discounted dumpster rental cost for Montgomery County residents who require dumpster rentals for 1-3 days. For example, customers can access 15-yard dumpsters at $365 or 20-yard dumpsters at $405 if they rent them for 1-3 days.
According to their website, Roll Off On The Go Rentals also deliver all-size dumpsters to areas outside their specified service delivery radius on request. However, potential customers should anticipate a distance surcharge for dumpster rentals if they are located way out of the company's radius. Potential renters also need to contact the company by phone to make delivery arrangements instead of using the online booking process.
Roll Off On The Go Rentals offers reliable industrial dumpster rentals, small residential dumpster rentals, and on-time commercial dumpster rentals. Their containers are helpful for removal of waste from almost all types of material from these projects as long as they are not hazardous, harmful, or toxic. The details of the waste allowed and the waste prohibited by the company are listed on their website and on their rental terms.
Interested parties looking to rent a dumpster in Germantown, MD, can visit Roll Off On The Go Rentals through their website https://www.rolloffonthegorentals.com/dumpster-rental-germantown-md/.


SOURCE: Press Advantage [Link]