Sydney, New South Wales -
Clean Group, a commercial cleaning service provider based in Sydney, has recently announced a new, dedicated cleaners team for carpet cleaning and after builders cleaning projects. The company was already providing these services using a regular team of cleaners, but now has a team of specialist carpet & construction cleaners who are trained for this particular kind of cleaning job.
"As a full-service cleaning company in Sydney, we get all kinds of cleaning requests from our customers in the commercial sector. While we specialize in office cleaning and medical cleaning, we also have cleaners experienced in other niches such as carpet cleaning, construction cleaning, etc., and regularly cater to such cleaning needs of our fellow businesses. To meet the increasing demand for such specialist cleaner services, we have now formed a dedicated team of cleaners whom you can hire from our website," said Suji Siv, owner, and CEO of Clean Group.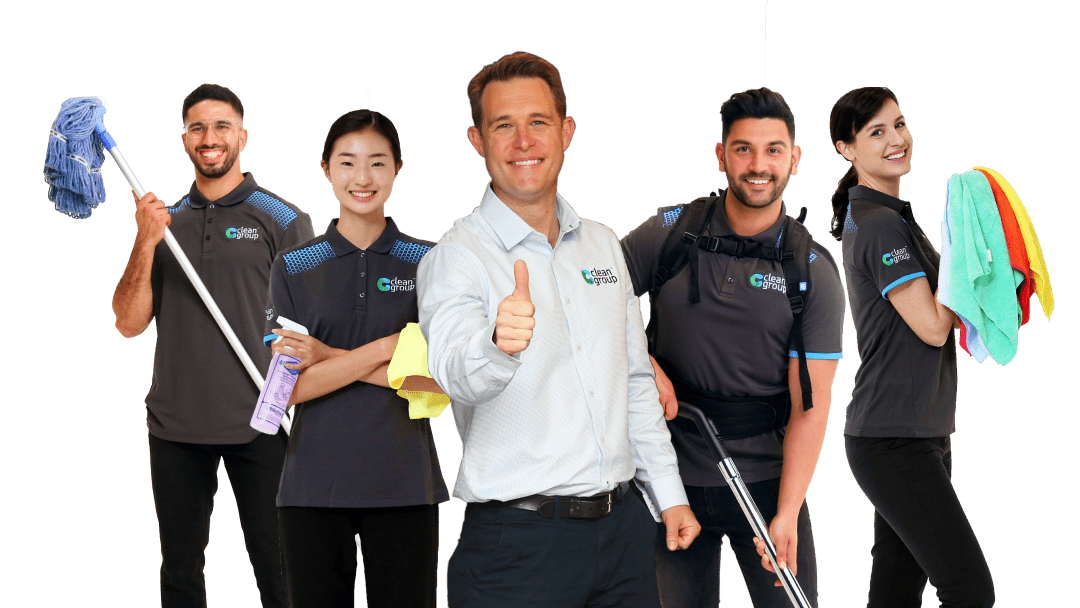 While basic carpet cleaning is generally a part of routine commercial cleaning projects, in some cases, businesses might need specialized carpet cleaning for their commercial carpets. For instance, a carpet may have stains and be too dirty to clean during regular cleaning.
Then, the business will hire specialist carpet cleaners for the job. The Clean Group team provides both steam carpet cleaning and dry carpet cleaning services using cutting-edge tools and with a 100% safety guarantee. They use non-toxic cleaning solutions that keep the carpet fibers intact while carefully removing dust, dirt, and stain particles from them.
"Carpet cleaning is an art. Not everyone can do it properly, and you can certainly not trust inexperienced or regular cleaners for the job. A carpet cleaner must know how to remove stains and dirt from carpet fibers without harming the material or quality."
Similarly, construction cleaning is also a specialized cleaning type and must only be performed by someone who has experience in this kind of job. Here the Clean Group CEO explains how builders' cleaning is different from a regular cleaning project and therefore needs specialist cleaners.
"Construction cleaning is different from your routine cleaning jobs in many aspects. The cleaning tasks to be performed after a recent construction or renovation are much more in-depth. There may be stains of oil, paint, and others everywhere on floors, windows, doors, etc. Also, the cleaner must have an eye for detail, to know which type of dirt, dirt, and debris might be left by the builders."
Clean Group now has a dedicated team to handle all their carpet cleaning and construction cleaning projects. The team has been provided with extensive training as well as best-in-class resources to smoothly and efficiently perform their cleaning jobs with utmost safety.
The carpet cleaners of the Sydney Clean Group are some of the most experienced and skilled cleaning professionals. Each of the team members has been selected through a rigorous process and then trained by industry leaders on how to achieve results consistently using the best quality and safe cleaning methods.
Clean Group offers both dry vacuuming and steam carpet cleaning options, the best of which is recommended after an in-depth analysis of a client's cleaning needs and the carpet condition. For carpets with basic cleaning needs, dry cleaning is usually the best and inexpensive way to go.
It involves the use of a vacuum cleaner or other specialized machines to clean a carpet with minimal moisture and can remove a variety of dirt, stains, and allergens from the carpet. Steam carpet cleaning is usually recommended for the cleaning of carpets with more than usual dirt levels and trapped pollutants. It is known to help extend the carpet life.
The Clean Group team has also been trained in the cleaning of newly constructed and/or renovated properties. New construction projects are on surge all around Sydney, and these property owners or builders would need expert help when it comes to making a property ready to use on time through proper and in-depth after construction cleaning.
So, Clean Group has decided to create a separate team of after builders cleaning experts who can easily tackle all kinds of construction cleaning needs of local builders and property owners, with high quality and consistency.
All Clean Group cleaners are fully insured and police checked to ensure peace of mind for customers. For a free quote, visit https://www.clean-group.com.au/.


SOURCE: Press Advantage [Link]