Sydney, New South Wales -
Clean Group, an office cleaning company based out of Sydney, is known for offering creative & innovative office cleaning solutions and services that are not very common in the industry. Through its unparalleled excellence and commitment to brilliance, the company is routinely setting new standards in terms of quality, sustainability and customer service. In fact, it's now said that customers should be ready to be surprised every time they choose Clean Group for a cleaning job.
"We are not doing anything new. We just believe in doing old things the new way. One of our core cleaning strategies includes removing the processes, techniques and products that no longer work. Many of our customers say that we are the most innovative cleaning agency that they have ever worked with. I'm just happy that people are loving us," says Suji Siv, owner and CEO of Clean Group.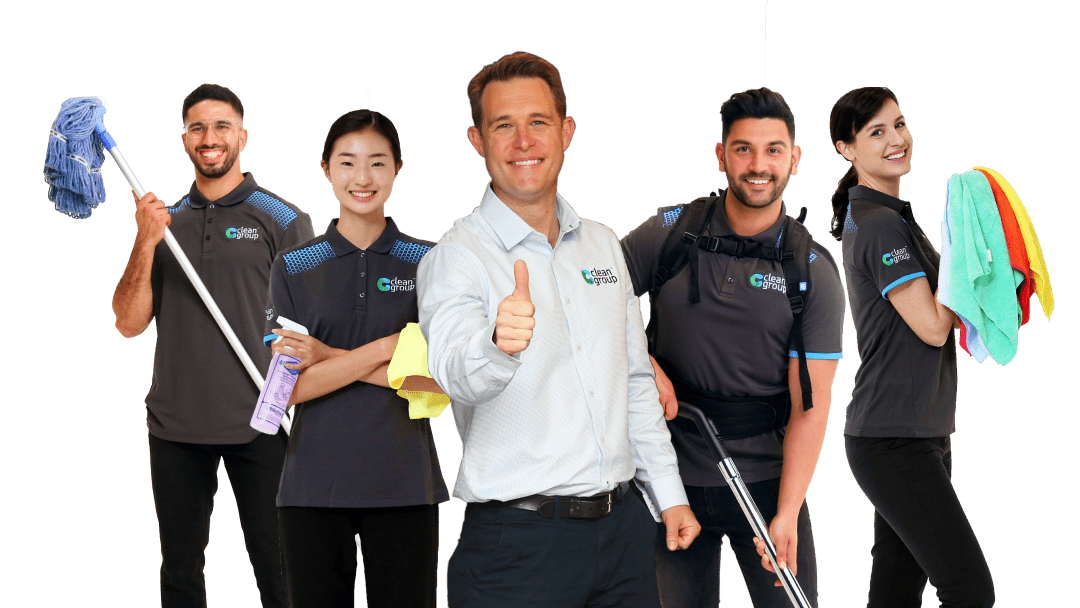 So, what exactly is the company doing differently, one might ask.
"There are a number of things," said Suji Siv.
First of all, the company is only focusing on commercial cleaning, for now. "It's easy to get distracted when you try to do many things at the same time. We have been in this business for almost 20 years, and we still think there is a lot to learn and do in this field. So, we are focusing only on commercial cleaning for now." That said, the company has no plans to go into household cleaning, at least not in the near future. This gives them more time to focus on their core business aspects.
Second, the company has an in-house department for cleaning research and development. It is responsible to analyse the company's existing techniques for performance and remove the ones that no longer work. Also, the team constantly identifies new & innovative cleaning methods to include in the company's cleaning strategies.
All the Clean Group cleaners are trained by the owner himself or by the senior-most staff that has been trained by the owner and have good experience in commercial cleaning. Also, all the new recruits are rigorously background checked and selected through multiple stages to ensure the team only has the best cleaners in the industry. All the company cleaners are provided training in core cleaning basics, strategies, the use of cleaning tools, including advanced machines, etc.
"Another thing that makes us different, I guess, is our strict code to only use green and non-toxic solutions in cleaning." In the past, many cases have been reported in Sydney's commercial cleaning market of instances where the use of toxic cleaning products led to serious harms to the people and the environment. This has prompted many cleaning companies to adopt green cleaning techniques. Clean Group is one of them. "For us, the safety of our customers is paramount, which is why we only use cleaning solutions that are certified eco-friendly and made from natural products."
At Clean Group, they have dedicated teams for different types of cleaning jobs. For instance, cleaners who have good experience in office cleaning are the ones assigned to do office cleaning jobs. Similarly, for tackling sensitive cleaning jobs such as hospital and medical cleaning, they have a team of medical cleaning specialists. The company also provides window cleaning services with the help of a dedicated and professional team of cleaners with experience in high-rise window cleaning using specialised tools.
"For me, the safety of my cleaners and my customers is always a top priority, which is why we use the most cutting-edge cleaning and safety equipment." The company reportedly has a big budget dedicated to purchasing state of the art cleaning equipment and machines. The latest addition to their suite of next-gen cleaning equipment is the i-mop floor scrubber, which is one of the most advanced scrubbing machines available in the market. It is said to be about 75% more efficient than regular mopping and takes about half the time.
The scrubber machine comes with a flexible handle that enables it to easily reach and clean usually unapproachable areas such as behind the sofa and in the corners. Also, it utilises minimal water or chemicals in the cleaning process and provides instant drying.
Other than this, the company is now using the much-acclaimed Electrostatic Disinfection technology as standard across all its disinfection services to customers in Sydney.
Sydney businesses looking for safe and quality-driven office cleaning services can contact Clean Group or visit the company website for a free quote.


SOURCE: Press Advantage [Link]