Duluth, Georgia -
Atlanta Institute of Music and Media is a trusted name in the music industry of Georgia. AIMM provides exceptional music education for inspiring vocal artists and singers in Georgia. Passionate music enthusiasts that want to elevate their skills, maximize their talents, and learn the best vocal techniques need to discover the best Georgia Singing School.
The Atlanta Institute of Music and Media offers unlimited musical resources to help musicians make great strides in their professional singing careers. The music industry-leading faculty at the Atlanta music school is well-trained and experienced in training vocal performance students to help their skills blossom for a flourishing singing career. Students get to harness the power of an immersive, fast-paced music atmosphere where music is always the main focus.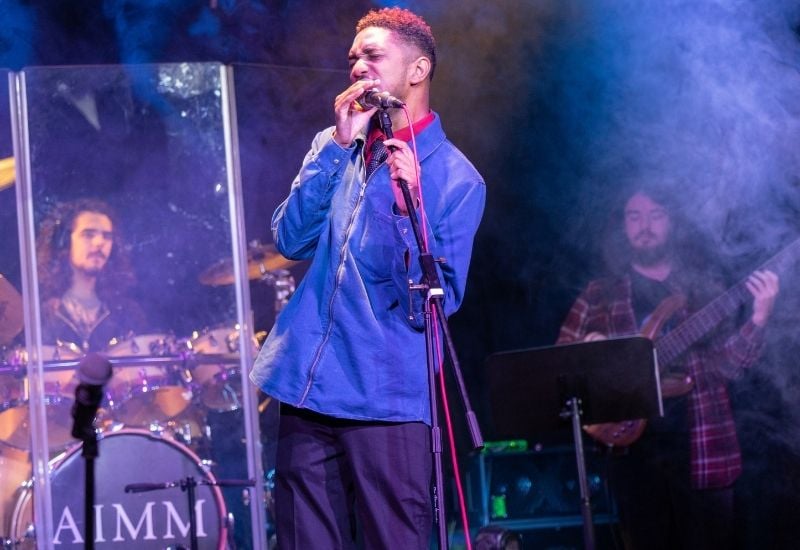 Learning at AIMM is an opportunity for students to develop an individualized artistic voice, vocal control, and performance practice through rigorous training targeted on technological and musical studies. The Georgia Vocal College provides the platform for voice lessons, techniques regarding pitch and tone, breathing techniques, and the best performance tips.
Understanding the shift in the music industry toward the technical and production side of the art, AIMM offers a Music and Technology Associate Degree: Voice Concentration on their Georgia campus.
This top vocal program combines everything a top singer needs to know and learn regarding their voice, along with the top music production techniques. As an AVID Pro Tools Training Partner, AIMM offers singing students the best insider tips and techniques for recording, mixing, and mastering original music.
AIMM is a hub of vocal performance arts students where vocalists get the opportunity to learn in an interactive instructional environment necessary to develop their vocal, technological & musical proficiency.
The intense curriculum combining classroom experience with performance opportunities challenges students to rise above themselves and become enlightened artists. AIMM vocal curriculum includes audio and video computer lab instruction, classical and modern vocal instruction, and live clinics and workshops featuring today's most well-known and innovative performers, producers, and music industry professionals.
AIMM's goal is to establish each student's unique vocal technique and confidence in musical abilities to become a successful industry professional. Vocal artists interested in a flourishing singing career should take the first step by enrolling into the Atlanta singing school and take their passion to the next level.
To enroll in any of AIMM's vocal programs, click here: https://www.aimm.edu/vocal-school/ga


SOURCE: Press Advantage [Link]