Clean Group, a leading office cleaning service provider in Canberra, has announced that it will be offering some of its basic cleaning services at discounted rates, particularly to meet the cleaning budgets of small businesses in the region. As it happens, most of the top Canberra cleaning companies' prices are way too high for small businesses to afford.
"As one of the most popular office cleaning companies in Canberra, we receive hundreds of cleaning requests throughout the week. However, some of these leads do not convert because some of these businesses cannot afford the rather higher cost of professional office cleaners. But, that does not mean that they do not deserve it. To help meet the cost of cleaning with the budget of such small businesses, we have decided to cut the prices of our basic cleaning services, including office cleaning, for our customers in Sydney," said Suji Siv, owner and CEO of Clean Group while announcing the new packages.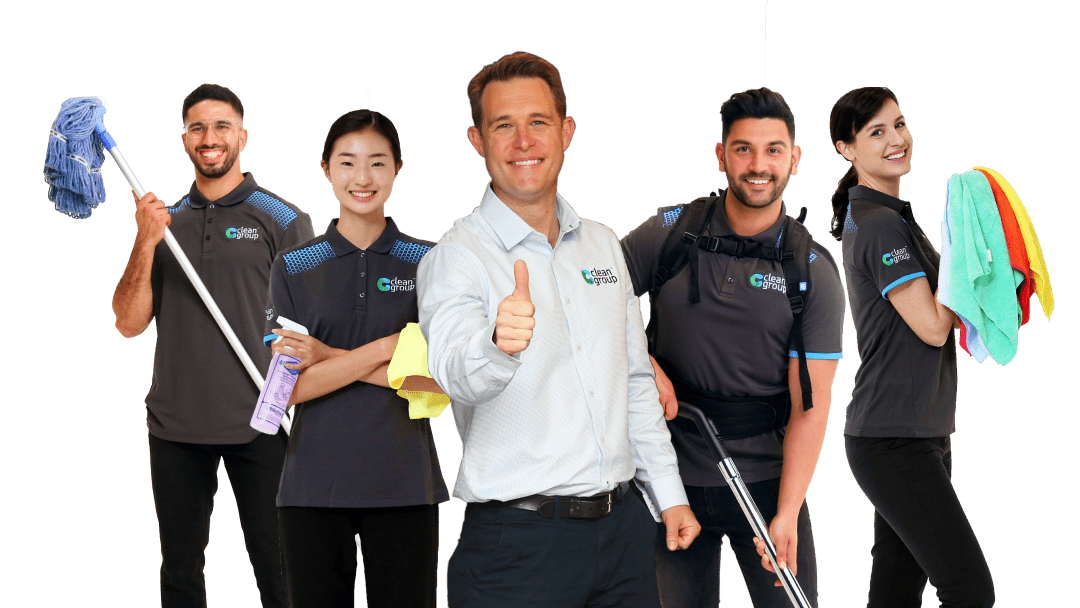 The company has introduced a couple of new commercial cleaning packages, including basic office cleaning, basic retail cleaning, and basic healthcare cleaning. All these packages cover essential cleaning of business premises, both regular and one-off. The thing to note is that the company is providing these services at half their standard rates. "This is to ensure everyone can have the best quality cleaning irrespective of their budget."
The new, affordable cleaning packages of Clean Group Canberra are expected to help local businesses such as small offices, retail stores, care centres, gyms, etc. to maintain safe & clean premises without breaking the budget. Given the efficiency and affordability of professional cleaning services, most of the big organisations in Canberra outsource cleaners for their routine and occasion cleaning needs. But, even that's out of the reach of small businesses that can neither hire a full-time cleaning help nor can afford to outsource cleaning.
Clean Group is a famous name in Australia's cleaning industry. The company has a history of providing results-driven and safe cleaning services with over 20 years of collective experience. They have offices in Sydney, Brisbane, Melbourne and Canberra and provide cleaning services in over a thousand suburbs across these cities. The Canberra office of the company was reportedly started only a couple of months ago.
In addition to office cleaning and retail cleaning, the company also offers a variety of other commercial cleaning services, including gym cleaning, school cleaning, restaurant cleaning, hospital cleaning, childcare cleaning, warehouse cleaning, after builders cleaning, NDIS cleaning, and more. All these services are available at less-than-market prices for now. But, there is no saying when the offer might end. So, it's better to hurry now than feel sorry later.
Another good news is that Clean Group now has a dedicated website for its Canberra branch. The existing and new customers of Clean Group can visit the website to explore the services offered by the company as well as to request a free quote for all their cleaning needs. The company for a limited period is also offering Free COVID-19 disinfection & protection shield cleaning for its new routine cleaning clients.
"Clean Group Canberra is committed to offering the same standards of quality cleaning that our franchise is known for. Moreover, we will be offering some exclusive services meant specifically for our customers in Canberra city and surrounding suburbs. So, don't wait any longer. Visit the website and book your cleaner today at a price that fits your budget," said Suji Siv.
The company offers professional, trained and insured cleaners for a wide range of commercial cleaning projects and across a variety of industries. Their cleaning services are not only affordable but also very flexible, as the company allows booking a cleaner at a flexible schedule, including for emergency cleaning, weekend cleaning and after-hours cleaning. "Our Canberra office cleaners are certified and police-checked professionals and some of the best you'll find in the market. They are friendly to work with and are the primary reason behind the immense success of the company. And now, you can hire them for a special affordable price for a limited period."
To book a Canberra office cleaner from Clean Group, visit the official website and complete the quotation form.


SOURCE: Press Advantage [Link]