New York, NY - Virtual interactive sessions offer unforgettable entertainment for online gatherings.
Social-e-Connected is an interactive online magic show created by Matías Letelier and his company, Fun Corporate Magic. Created in response to lockdowns and limited social gatherings in response to the COVID-19 pandemic, Social-e-Connected has become immensely popular since its first presentation in March 2020. Matías says the live-streamed sessions keep guests engaged and entertained in ways they never really expected, mostly by including them directly in the show. The result is a memorable experience that brings people together into a fully immersive show that participants will never forget.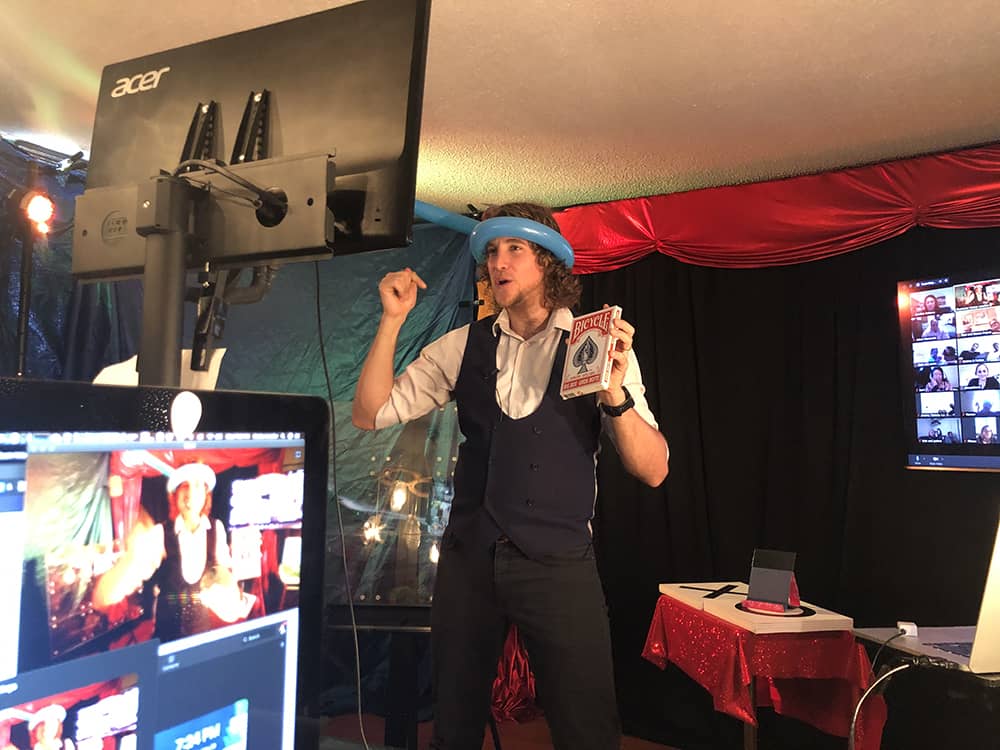 Social-e-Connected sessions are presented in Zoom, Microsoft Teams, WebEx, and other popular streaming platforms. Performing live from his state-of-the-art studio in HD 1080 live stream quality, Matías has delivered hundreds of Social-e-Connected performances into home offices, virtual parties, and all types of corporate and private events. The art of digital performance is still relatively new for many audiences, so Matías says the experiences he offers are many times a first for those witnessing and participating in the session.
"I have always felt like being an illusionist was an important role to be in," Matías says. "Especially in strange times like these, being able to bring upbeat joy and energy into all types of environments and bring people together is a true gift and the greatest honor I could ever be given. Social-e-Connected is especially important, I think because it continues to help my audiences keep their spirits up as we continue to maneuver through the uncertainty and frustrations caused by the pandemic."
Matías is an award-winning illusionist and mentalist with over 23 years of experience. As one of New York's most acclaimed professional magicians, Matías has performed for corporate gatherings for Sony, Amazon, Walmart, Morgan Stanley, Red Bull, Huawei, and many other industry-leading brands. His unforgettable experiences are perfect for team-building events, product launches, speaker introductions, trade shows, holiday parties, and workshops. His acts include parlor shows, strolling close-up magic, stage shows, and other custom-tailored events designed to meet the specific needs of the client and their audience.
Matías artistic studies include magic theory, promotional magic, corporate magic, magic psychology, and he is an expert in communication skills and corporal expression. He is a member of numerous professional magic organizations including the International Brotherhood of Magicians, the Magnets Magic Club (New York), and many more. He is also an honorary member of the Yale Magic Society.
Those interested in learning more about Matías and Fun Corporate Magic, or booking a show, should visit the company's official website at funcorporatemagic.com.


SOURCE: Press Advantage [Link]