Clean Group is a leading commercial cleaning company based in Australia, announced the opening of a new office in the capital city Canberra to expand its reach to the Australian Capital Territory (ACT). With the new office, Clean Group will now be offices services to customers/businesses in all major suburbs of Canberra as well as in the city itself.
"The opening of our new office complements Clean Group's mission, which is to provide effective & affordable solutions to the most difficult cleaning challenges of our customers across the country," said Suji, founder and CEO of Clean Group. "We have the best team of trained & experienced commercial cleaners in Australia who work with the goal to consistently deliver high-quality cleaning solutions & services to our customers to meet or even surpass their expectations."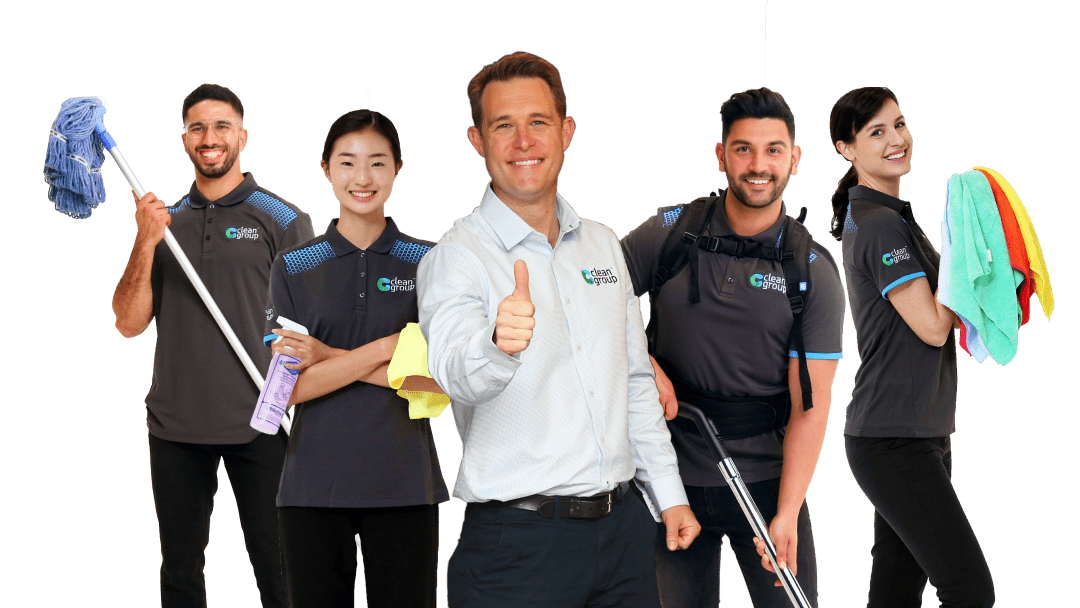 Clean Group has already established itself as a leading and trusted cleaning organisation in multiple other markets of Australia, including Sydney, Melbourne and Brisbane. This will be the company's fourth office in the country, and with that, it now covers over a thousand suburbs in multiple cities of Australia. For over 20 years now, Clean Group has been catering to all types of commercial cleaning & office cleaning needs of businesses and property owners in its service regions. By combining the best available cleaning technologies & resources in the market with the company's unparalleled expertise in the commercial cleaning industry, Clean Group is regularly setting new standards in the industry through its quality-driven services.
In Sydney, Brisbane and Melbourne markets, Clean Group is already a first-choice cleaning company for hundreds of businesses who know they can rely on this company for providing quality cleaning without breaking their budgets. The company offers a wide range of cleaning services to commercial premises such as offices, malls, gyms, stores, schools, strata, childcare centres, and more. Besides that, it also offers some speciality cleaning services including same-day cleaning, after builders cleaning and NDIS cleaning. Now, the same level of services and quality will be available to businesses in the capital territory.
"To meet the increasing demand for professional & affordable cleaners in Canberra, we decided to expand our footprint to cover more of Australian cities & suburbs. With the opening of a dedicated office in Canberra city, our customers will have a new place to reach us and access our world-class cleaning services for their cleaning needs anywhere in the capital region."
Clean Group Canberra is now in the process of preparing a dedicated team of cleaners for its Canberra offices. The company has already selected a highly experienced core member from its existing team to lead the new Canberra office and will soon be ready with the new team of trained & specialist cleaners. "We have already hired a new team of cleaners and are now providing them with the same level of extensive & safety-driven cleaning training that we are known for."
Clean Group's Canberra office and team are almost ready to take cleaning projects. In fact, the company has started accepting new cleaning requests from clients across the city. "We expect the team to be fully prepared by next week. The last I checked our schedule is already full for one month. There is also a separate team of cleaners available for emergency cleaning needs."
Clean Group also provides emergency cleaning and same-day cleaning services, which cover the cleaning of commercial premises for emergency meetings, events, etc. The Canberra office of Clean Group will have the same level of resources, tools & technologies that other offices do. "We are committed to keeping delivering the highest standards in cleaning across all our projects for all our customers in Australia. That goes for our Canberra office as well."
Customers, in short, can expect to receive the same top-quality cleaning services at affordable prices from Clean Group Canberra. The company will continue offering a 100% satisfaction guarantee for its cleaning projects, which goes for the cleaning services provided by their Canberra office as well. For any complaints or to report inadequate services, customers can directly call the Clean Group's customer helpline at 1300 141 946. "Our new Canberra office is going to play a crucial role to help achieve our goal of becoming a truly national cleaning company."
Those interested in Clean Group's quality-driven commercial cleaning services are encouraged to visit the official website to request a free no-obligation quote.


SOURCE: Press Advantage [Link]