Event Rental Systems, a company providing software for party rental companies, is offering web-based software packages that allow bounce house rental businesses to run on near auto-pilot. The goal of the software is to boost sales while automating and digitizing all tasks related to a party rental business.
For business owners, the features of the ERS software include an easy to edit website that takes orders around the clock, account receivables, automated surveys, tax, demographics, sales reporting, automated scheduling, routing, load sheets, and automated marketing tools. For customers, the ERS software enables benefits such as real-time online ordering, real-time online reservations, online payment, digital contracts, electronic receipts, automated reminders of their upcoming events, and automatic reminders to order again next year.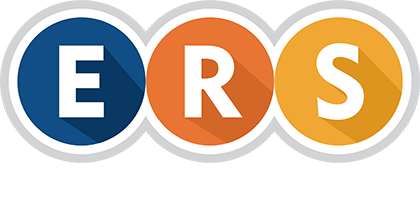 The software also allows for a high level of customization. Event Rental Systems has built its own CMS (content management system) that allows businesses to add and edit their own pages and text in a way as simple as using a word processor. For example, once a party rental business has collected testimonials (using the automatic surveys), it can make a "Testimonials" page that will be automatically added to the navigation on the site. The system can be used to build a website from scratch or it can be integrated into an existing website.
The software can be used from any location that has internet access, including a smartphone. The software encourages and enables a hands-off approach ensuring bookings even when the business owner is not present to take orders. The software has also been engineered for managing a sudden surge in traffic and to allow a large number of customers to access the website simultaneously.
The company also says that it understands the importance of good search engine optimization (SEO) to make sure that a business is found at the top of an internet search. ERS software enables clients to make websites that are SEO-friendly to increase a business's visibility. ERS also claims to offer the industry's only mobile-friendly website that offers real-time online ordering.
A spokesperson for the company says, "The party rental business is a demanding one as one has to deal with the usual trappings of inventory and delivery. Bug-ridden and unresponsive software can add to the difficulty of running a business that is already hard to survive in. While one can create and iterate on a homegrown solution, it will take a lot of time and research to match the feature-rich experience that we provide from the get-go. We are always improving our products and services to give customers the best possible software experience. We listen to their feedback and incorporate the features that they need the most. Having our field-tested and refined software on your side takes away a huge burden so that you can focus on the hands-on part of your business - providing top-notch service to your clients. We will provide business advice and free technical support to help you along the way."
A review of the software by Jaime from Valley Fun Jump says, "I liked your software from the first moment that I viewed it in Orlando! Since the install in March, I have fallen in love with almost every aspect of the program. For my operation it has fit in perfectly, my only regret is that I did not find your program sooner." Another review by Tony from Jump Jump Bounce says, "We have been using ERS for 2 months now and could not be more excited, when my site went live I had an online booking before I could even see my own website. I don't consider myself the smartest businessman in the world, but this has been the smartest business decision that I've made yet."
Event Rental Systems can be contacted through a contact form on its website at https://www.eventrentalsystems.com/, at the phone number 505-435-9731, or at the email id info@eventrentalsystems.com. The website includes a detailed list of all the software's features along with their pricing tiers.


SOURCE: Press Advantage [Link]