Clean Group, a premier commercial cleaning company in Australia, has expanded its reach to the capital city by starting a new office in Canberra. The company's head office is located in Sydney and has branch offices in Melbourne and Brisbane. With the new Canberra office, the company now has a presence in 4 major cities of Australia, which effectively extends its reach to more than 1000 suburbs across these regions.
"We are pleased to announce the launch of our new office in Canberra, located at Edinburgh Ave, Canberra ACT 2601, Australia. The new Canberra office of Clean Group will be responsible for catering to the routine and one-off cleaning needs of our customers in the Canberra city and nearby suburbs. You can expect to receive the same level of brilliant and quality-driven cleaning from our Canberra staff, which our company is famous for," said Suji Siv, owner and CEO of Clean Group, during the announcement.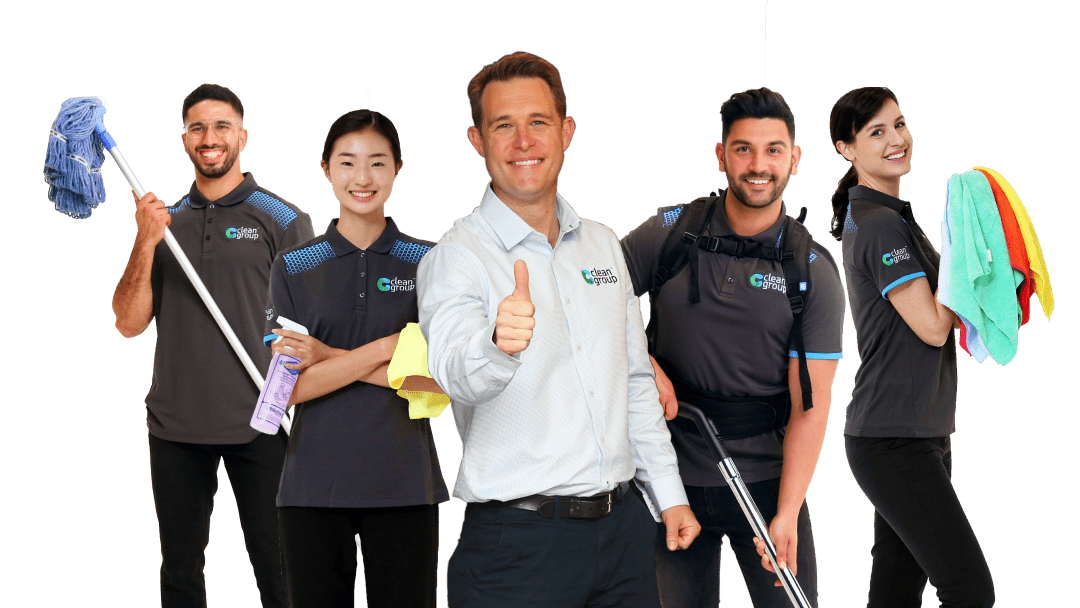 The new Clean Group Canberra office comes with its own dedicated website and can be used by potential customers to find and book top-quality office cleaners for all types of professional cleaning needs in and around Canberra. To start with, the company will be offering office cleaning, strata cleaning, window cleaning, carpet cleaning and other range of commercial cleaning services to Canberra businesses.
Clean Group is a trusted name in Sydney's commercial cleaning industry. Their cleaning services are backed by their huge industry experience coupled with an amazing team of experienced & trained cleaners. The company has a proven history of providing reliable & efficient cleaning services with 100% satisfactory results consistently. "We will continue to provide cleaning of the same level in Canberra that we have provided to our customers in other Australian markets for over 20 years."
During the pandemic and even before that, Clean Group has continued to prove itself by staying true to the company's core values of reliability, honesty and integrity. That, coupled with their outstanding ability to deliver top cleaning results across all their projects makes them the no. 1 choice for hundreds of businesses across the country. Started with a small Sydney office and a team of three, Clean Group is now one of the leading commercial cleaning agencies with a presence in the top four Australian cities and counting.
The company provides a complete range of disinfection, cleaning and maintenance services to its clients as well as free consulting to those looking for help with their cleaning needs. The company offers cleaning and hygiene control services to almost all types of Australian businesses, including offices, malls, warehouse, factories, schools, strata buildings, childcare centres, hospitals, gyms, retail stores, restaurants, manufacturing plants, and more. All cleaning projects are managed by the company's in-house team of expert & trained cleaners having relevant experience.
The new office of Clean Group Canberra comes with a new website. The earlier website of the company was recently upgraded with a new design and content. The new website also contains details of the various services that will be handled by their Canberra office. The most notable change is the addition of disinfection and sanitization services, which are in high demand due to the COVID-19 pandemic. The website also provides details of the new COVID-19 cleaning technique called Electrostatic Virus Shield that the company is now using for disinfection in the premises of its clients throughout Australia. Other than that, customers can also find information about the different services offered by the company as well as request a free on-site quote by using the form available on the website.
In the aftermath of the COVID-19, Clean Group has recently started offering no-contact quotes, which involve an on-inspection of the property under strict no-contact and social distancing norms. After a thorough analysis of the property for its cleaning needs & scope, the company person will offer a customized cleaning plan along with an estimate to the client. All of Clean Group's cleaning services include free resources, cleaning solutions and equipment. Their cleaners also bring and use proper safety supplies, including masks, gloves, PPE kits, shoes, etc. with them and use the safest and eco-friendly solutions for green cleaning.
To book a free commercial cleaning Canberra quote, one can visit the Clean Group website or call their sales team on 02 5104 3123.


SOURCE: Press Advantage [Link]