March 2021, Beaufort, SC - BroadRiver Plumbing says that main line Sewer Stoppage is a major plumbing emergency that may require immediate action. It is one of the factors why they offer 24-hour emergency plumbing services in Bluffton, Beaufort, and Hilton Head, SC.
The professional plumbing company mentions three easy signs to spot sewer drain stoppage. First is the presence of a musky smell or a nasty odor. Another sign is multiple clogging, either in the toilet, tub, or in the kitchen. Lastly, slow drain when doing the dishes or taking a shower is often caused by sewer stoppages.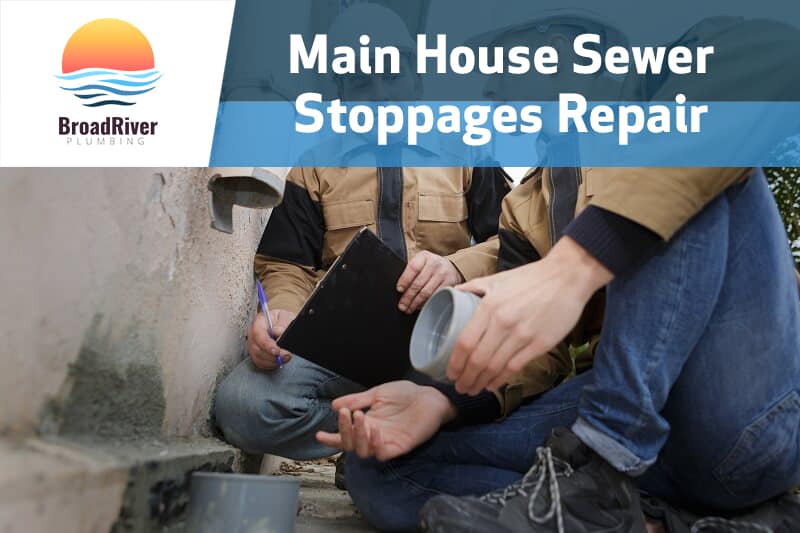 The expert plumber from Hilton Head, SC says the public should avoid solving complicated plumbing problems on their own. This scenario often leads to getting injured or making the problem worse, they say. The best way to prevent these from happening, according to BroadRiver Plumbing, is to hire a trusted and trained professional.
The professional plumbing company offers advanced sewer repairs anywhere in the Lowcountry, mostly on Beaufort, Lady's Island, Ridgeland, Hardeeville, Okatie, Bluffton, and Hilton Head. "We provide prompt and quality repairs to all sources of sewer stoppages in your home," they said.
BroadRiver Plumbing likewise ensures to provide unparalleled plumbing services at unbelievably affordable rates. "We have the best plumbers who are ready to utilize their professional experience to fix your main line sewer stoppages within the shortest time possible," the company stressed. All their plumbers are skilled, hard-working, and service-oriented too.
The 24-hour plumber also uses the latest technology in solving sewer problems. With their technology, they provide excellent results within a short period. "We want every potential and existing customer to think of us when it comes to their plumbing needs. We want to build long-lasting, trusting, and professional relationships with every customer," they added.
Aside from main sewer stoppages, Broad River Plumbing also offers toilet repairs, stoppages or replacement, kitchen sink repair or replacement, and sewer camera inspection. They also handle slab leak repair as well as tankless water repair and replacement. For a complete list of Broad River Plumbing services, customers may visit their website at https://broadriverplumbing.com/.
"No job is too small, especially when it can be stressful for our clients. We just want to take good care of our customers," the company states.
Customers may call the Professional Sewer Stoppages Company In Bluffton, SC at 843-271-6336. Broad River Plumbing is located at 712 Dawn St, Beaufort, SC 29906, United States.


SOURCE: Press Advantage [Link]