Plant City, Florida -
St. Petersburg, FL - Jeannie, a resident of St. Petersburg, was in and out of drug rehab programs for a large part of her life. After multiple attempts to get clean and sober, she decided to try WhiteSands Alcohol and Drug Rehab in Plant City, near Tampa.
"I have been to multiple rehabs and detox centers. Some better than others. While I admit that I probably wasn't really ready to stop using I have to say that White Sands is really the best rehab I have ever been to," Jeannie said.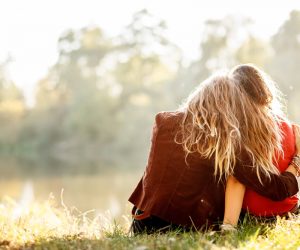 Fortunately, Jeannie's experience at WhiteSands was different from her prior attempts at rehab. There she was able to gain the tools she needed to be successful in recovery long term. What made the difference for Jeannie was the addiction treatment center's approach in helping her uncover and heal the deeper underpinnings of her addictive behavior and providing a clear path for how to change.
"One of my major stumbling blocks has been the how - how do I get rid of my negative emotions (anger, sadness, etc). The information presented actually breaks it down," she said.
WhiteSands was recently ranked the number one addiction treatment center in the state of Florida by Newsweek magazine. Newsweek's annual report of alcohol and drug detox and rehab centers is informed by a survey of medical professionals in each state. Health care providers and administrators are asked to rank addiction treatment centers in a number of categories including quality of care, service, follow-up care, accommodations, and amenities.
Newsweek's ranking, along with five-star reviews from patients like Jeannie, are a testament to WhiteSands' mission to raise the bar in the field of addiction treatment.
WhiteSands Chief Operating Officer, Joe Ducey, someone who is in recovery himself, said, "I wanted to build a treatment center that went to the next level in providing the best patient experience from the initial phone call to our admissions department until the day you complete our program. WhiteSands was built with the goal to elevate the standards of care in addiction treatment, to ensure that we are giving patients the best chance at sustaining long-term sobriety and doing so in a safe and comfortable environment."
To achieve their goals, WhiteSands has implemented a number of practices that set them apart in the field of addiction treatment.
For one, patients at WhiteSands have multiple one-on-one sessions with their primary therapist each week. The standard of care in drug rehabs is to provide one individual session per week, which WhiteSands believes is not sufficient. WhiteSands' patients work closely with their primary therapist two to three times each week, allowing more time to delve into the deeper issues that lead a person down the path of addiction.
In her review, Jeannie said, "There are multiple sessions with counselors and case managers. I was lucky to have Collin and Shelly as part of my treatment team. They are very good at helping you in finding a purpose and forging connections".
In addition to multiple therapy sessions, patients at WhiteSands participate in a number of group therapy sessions each week. The addiction treatment center maintains a low patient to therapist ratio ensuring there are never more than 10-12 patients in a group at any time. This way, each patient can participate in every group they attend in meaningful ways.
The treatment center also puts a great deal of emphasis on the comfort, safety, and wellbeing of clients. According to WhiteSands founder and CEO, Garry Jonas, "our patient philosophy has always been to provide comprehensive, personalized care in a comfortable environment featuring state of the art facilities- with the belief that a comfortable guest makes for a successful patient". Not surprisingly, the alcohol and drug rehab has found that when patients reside in beautiful accommodations with resort-like amenities, it boosts their self-confidence, helps them feel comfortable and safe, and allows them to open up and be more receptive to treatment.
WhiteSands is wholeheartedly dedicated to the long-term success of their patients. In order to make high-quality ongoing support easily accessible, they've opened 19 outpatient locations throughout Florida. Patients graduate from inpatient residential treatment with a strong support network in place. Continuing with outpatient treatment as they transition back to life at home helps patients stay on track in recovery as they continue to learn to identify triggers for relapse and how to cope with the inevitable challenges of life in healthier ways.
In Jeannie's words, "I have a solid plan for post-discharge. I'm so glad I made the decision to come here. The facility is nice and there's an amazing gym for residents to utilize. If you are serious about healing and recovery you will not regret coming here".
If you or someone you love are struggling with addiction, we encourage you to reach out for help. WhiteSands staff is available 24/7 on a confidential line at (877) 969-1993.


SOURCE: Press Advantage [Link]