Alburquerque, New Mexico based Event Rental Systems, Inc, a party and event rental software company, is pleased to announce that ERS Con 2021 was a great success. The company hosted the event in February, 2021 as part of their mission to help their clients grow their business entirely online.
Rob Weinstein of Event Rental Systems, Inc says, "While we usually host this event physically, due to the current circumstances, ERS Con 2021 was held entirely online — we broadcasted live from our office in Albuquerque — and open to the public. While we had some reservations about the program this year, we are very glad to say that our first ever online ERS Con went off without a hitch!"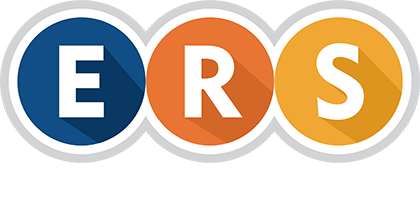 He adds, "This year, our focus was on business growth and how we can help our clients grow and evolve their business using the many functionalities of our Event Rental System program."
The entirety of the event was streamed live and then posted on YouTube, so anyone who was interested in dropping by but was unable to attend can experience the whole of ERS Con 2021 from the comfort of their homes and at their own pace. In addition to the main events, Event Rental Systems also posted two additional videos looking into two important matters.
In the first video, Event Rental Systems, Inc spoke with Michael Walser and Dustin Lunde of Jumptastic, Inc. about getting started in the business, best practices and fighting through adversity (especially considering current times with COVID-19). Additionally, the company also sat down with Mike LeMoine of Maverick Web Marketing about StoryBrand Marketing. Links to both videos can be found at Event Rental Systems' YouTube page.
As the company is proud to state, Event Rental Systems is one of the best party rental software in the market currently. The cloud-based all-in-one platform gives users a mobile and responsive website with online booking and credit card payments built right in. Along with this, it also generates automatic messages and marketing for their customers and includes a full suite of back office features for their inflatable rental company, from delivery routing and reports to a built-in CRM (Customer Relationships Manager) and targeted marketing tools for their bounce house rental company.
Further, the web-based software package allows customers to order online while viewing real-time availability. As the company explains, everything that can be automated has been automated, all the way down to automated/intelligent add-on sales, customer surveys and reminders to book next year. Event Rental Systems boasts that, with ERS, businesses can be run more efficiently through the use of reports, automatic marketing tools, scheduling and routing tools that combine into a money making machine.
Weinstein says, "If you're running a party rental company and you're spending all your time in the office answering the phones, ERS can help you get your life back and make it easy. So if bounce houses, inflatable water slides, obstacle courses and good times are your business, get in touch with us to find out how we can help you."
Users of the software have nothing but praise for ERS either. On a review posted on the company website, Tony from Jump Jump Bounce writes, "We have been using ERS for two months now, and I could not be any more excited. When my site went live, I actually had an online booking before I could even see my own website on my computer. It's great to be at your regular job, at the park with the kids or anywhere for that matter and get a text message telling you that you've just made money. I could pay the monthly fee with only half of one of the eight on-line rentals I'm getting every week. Plus the click and print contracts plus the routing plus the knowledgeable human being that you speak to with all of your questions. I don't consider myself the smartest businessman in the world, but this has been the smartest business decision that I've made yet."
Learn more about Event Rental Systems, Inc and their wide-ranging services at their official website. Those interested may reach out to Rob Weinstein via email or phone follow up on any further inquiries. Additionally, social media users may follow Event Rental Systems, Inc on their preferred platforms in order to stay abreast of their latest activities, announcements and offers.