Businesses that rent bounce houses and provide other party or event rental items, despite being very popular across the country, have few options to turn to help them run more efficiently. That's where the services that Event Rental Systems, Inc has to offer come into play. They have created software that allows party and event rental companies to operate smoother than ever before. The company's software has not only grown in popularity over the years but has been the focal point of many glowing reviews that have been left on Event Rental Systems, Inc's services. Two reviews, in particular, pointed out how valuable the company's software has been to their bounce house business's operations. One software user even went so far as to wish they had purchased the company's event and party rental software much sooner.
In the first of the above-mentioned 5-star reviews, Steven Pruitt stated, "Total game changer wish it was done 3 years before I finally signed up. They have more reports to offer than any other type of software and the company is constantly rolling out new updates to keep us at the top of our game!" Charles Thorpe Barbier wrote, "I have been working with Event Rental Systems for more than 9 years. I just love their system! It pretty much does everything that you need to run a bounce house business. Everything from Scheduling the order, to keeping track of your inventory, and routing. The routing function is the best! It truly makes the bounce house business easy! Rob and Lezlie, in addition to being really nice people, they are always quick to get back to you when you have a question or a problem. I highly recommend ERS! The best rental software out there!"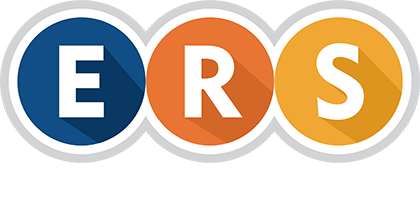 Event Rental Systems, Inc's founder, Rob Weinstein, says, "Long ago when we were looking for a new direction to take our advanced software design business, a chance encounter led us to find a real void in operations that many event and party rental companies suffered from. That was the fact that there really was no software available for them to help them streamline their operations and run their businesses more efficiently. Out of that, Event Rental Systems, Inc was born. Software design is something that we at the company are passionate about and that has led us to come up with the most comprehensive software for running an event or party rental business. We will continue to improve our already popular software whenever we can to help enhance our party and event rental customers' businesses."
Weinstein says that there are many ways that their party and event software can enhance these types of businesses' operations. The first is that it simplifies and organizes its customers' online ordering. He stated it does that by keeping track of such critical information as what rental items are available on a certain day and automatically adjust inventory once a rental has been booked. This will also help the company that uses their software better plan their pickup and delivery schedule as their software allows them to continuously see past, present, future event rentals. The company founder also noted that way their software creates detailed reports also helps their party and event rental companies greatly. This is because it will allow them to do such things as getting relevant data on how the business is performing, gain insights into what their customers' main item interest is, and help them undergo expansion with confidence. For increased operational efficiency and profit maximization, Event Rental Systems, Inc is even willing to host a client's website for them so that client's web presence is constantly evolving.
For those that would like more information on Event Rental Systems, Inc's bounce house and party rental software, Weinstein says they are welcome to call them, send them an email, or fill out the form that's found on the company website's homepage. He also mentioned that there is a software demo video embedded on their website's homepage too.