Sydney, New South Wales -
Clean Group, a Sydney-based commercial cleaning & office cleaning company, introduces a new range of premium cleaning services for its customers. The same services will be delivered at a special, reasonable cost, says the company representative.
As a full-service commercial cleaning company in Sydney, Clean Group offers a complete suite of professional cleaning services to business premises in and around Sydney. Their target customers include offices, warehouses, factories, schools, restaurants, childcare centres, retail stores, churches, and strata buildings. The company has been in the cleaning business for almost 20 years now and already provides routine and one-off cleaning services to hundreds of commercial premises all over the city.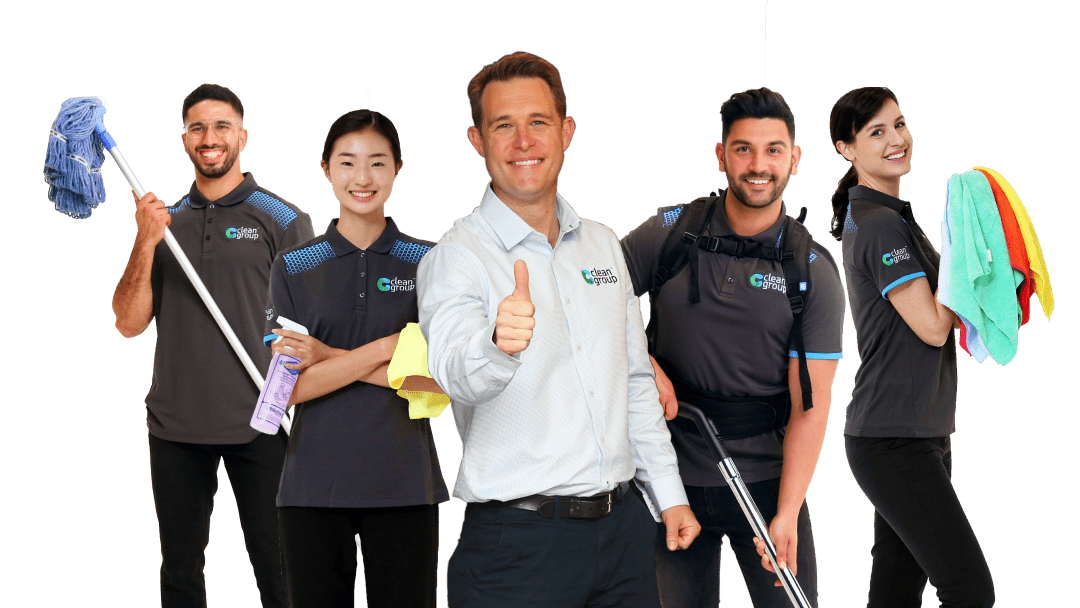 "Many of our clients are small businesses who want high-quality cleaning services but cannot afford the huge prices of big companies, which is why we have come up with this special package that includes the best of our premium commercial cleaning services at the lowest prices in the market. All the services are provided by our highly trained in-house cleaners' team and are backed by Clean Group's 100% satisfaction guarantee," says Suji Siv, owner and CEO of Clean Group.
Clean Group Sydney has always been famous as a cleaning company that customers trust for providing impeccable quality services, with no exception. The company is totally committed to ensuring the best results for all its clients across all the jobs. All the cleaning services are provided by best-in-class cleaners who are experienced in the cleaning of businesses in a variety of sectors. The company takes client satisfaction very seriously and goes the extra mile to ensure that each of their clients is happy with the service provided.
"We already provide premium cleaning services to our enterprise clients, including offices & strata buildings in Sydney." And now the company is all set to start offering the same level of quality to all its clients at very minimal prices.
The premium commercial cleaning package of Clean Group covers basic or routine cleaning as well as advanced or deep cleaning, based on customer needs. Their team now works with upgraded cleaning machines and makes use of the latest technologies to achieve great results at reduced prices. Also, the company has lately started working with a new cleaning mechanism, which is expected to reduce the cost of operations while increasing efficiency. The technology-driven cleaning methods of Clean Group are aimed at offering the best-quality premium cleaning services to the company customers at reasonable rates.
Also, Clean Group has recently launched its new website and now allows customers to book a cleaning appointment online within minutes, thereby reducing the hassle and time required for physical or on-call cleaner bookings. Also, customers can now request a free on-site quote from the company, where Clean Group will send an expert to assess the cleaning requirements of a prospect and offer the best quote in real-time. This is both a time-efficient and effective method of requesting a cleaning quote in Sydney.
Clean Group has a team of 50+ full-time cleaners in Sydney. Their team caters to the cleaning needs of the company clients all over the city, which include offices, retail stores, gyms, strata buildings, and a variety of commercial premises. Their cleaners can be booked for the cleaning of a commercial building on a regular or one-off basis. Their cleaners are available 24 hours a day & 7 days a week to provide cleaning services to the clients. They provide technology-driven office cleaning services on weekends and after-hours as well. This ensures that customers can get instant cleaners for their needs for emergency cleaning in Sydney.
Lately, Clean Group has also started providing disinfection services, which is offered as an optional service along with all other commercial cleaning services of the company. The disinfection service involves complete sanitization of a place after cleaning in order to remove any bacteria or germs from surfaces, objects, etc. The company uses the most advanced Electrostatic Virus Shield technology for disinfection cleaning that results in killing up to 99.99% of germs and provides up to 30 days of protection.
The new range of premium yet affordable commercial cleaning services of Clean Group intends to help local businesses in Sydney keep their premises clean & well-maintained without spending a lot on cleaners. To book a service, one can visit the Clean Group website or call their customer helpline on 1300 141 946.


SOURCE: Press Advantage [Link]