Tampa, Florida -
"My Experience at WhiteSands Treatment Center in Plant City was the beginning of a beautiful new journey," said CaroleAnne, a WhiteSands alumnus. She attended the addiction treatment center in Plant City and found the tools and resources she needed to achieve and maintain long-lasting sobriety.
WhiteSands is an alcohol and drug rehab center that provides a uniquely holistic approach to addiction treatment. "They don't just focus on your sobriety," said CaroleAnne. "They are the whole package."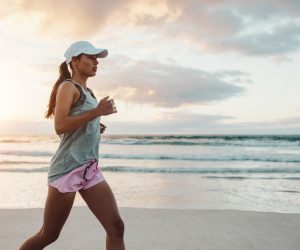 At WhiteSands, once patients have completed treatment for the day around 4:00, they become guests of the amenity-filled facility that resembles a luxury resort. The range of amenities offered at WhiteSands are all designed with recovery in mind. They help foster feelings of self-worth and confidence and they provide opportunities for guests to relax and let go after a long day of therapy. "From chiropractor visits, short massage sessions, nutrition, and my favorite; the state-of-the-art gym, you will also work on worthiness and self-care," said CarrolAnne. See why CarrolAnne thinks WhiteSands is the #1 place for addiction treatment in Florida.
Some of the amenities offered at the alcohol and drug rehab center include a brand new athletics complex where guests are welcome to participate in yoga classes, work out with personal trainers, or exercise by themselves if they prefer. A favorite among patients is the WhiteSands boxing program where guests can be trained by professional boxing trainers in a regulation-sized boxing ring.
"They are equipped with trainers that make sure you know how to properly and safely use the equipment and are encouraging. I stepped out of my comfort zone and even learned how to box while in treatment," CaroleAnne said.
The boxing program at WhiteSands often proves to be beneficial in more ways than one. Patients quickly find that boxing training is as good for their minds and spirits as it is for their bodies. Boxing provides a perfect outlet for difficult emotions that come up during treatment. It also requires intense mental focus and presence and helps people cultivate an ability to predict their opponent's next move and prepare for it. That opponent might be a boxing partner for now, but it's good preparation for triggers they'll encounter later in the outside world.
According to WhiteSands Chief Operating Officer, Joe Ducey, "WhiteSands was founded to elevate the standards of care in addiction treatment, to ensure that we are giving patients the best chance at sustaining long-term sobriety and doing so in a safe and comfortable environment." It appears they are achieving their goal. Alcohol and drug rehab has helped over 10,000 people struggling with the disease of addiction since opening its doors in 2013. In 2020 they were ranked the number one addiction treatment center in the state of Florida by Newsweek magazine. Perhaps most importantly, current and former clients like CarolAnne consistently share their positive experiences online, hoping to help others find an effective treatment for addiction.
"Now that I hit six months (sober) I am still going strong. I still find myself using tools from treatment to recognize triggers and how to react to them. My relationship with the family is strong and growing," CaroleAnne said.
If anyone is struggling with addiction, reach out for help today. The staff at WhiteSands is available to take the call anytime day or night at (877) 970-7411. Those interested can also visit their website to learn more at www.whitesandstreatment.com.


SOURCE: Press Advantage [Link]