Motor City Disposal is a Detroit area dumpster services provider that has a reputation for going the extra mile to satisfy their customer residential and commercial cleanup needs. Part of this is their effort to get their customers the dumpsters they need just as soon as possible. They have gotten so good at what they do, nowadays they deliver a dumpster on the same day that a customer requests one a large majority of the time. It's the type of effort that is keeping them among the most sought-after dumpster rental companies in the Michigan counties of Oakland, Wayne, and Macomb.
The company owner, Jason Stupera, says, "We are a company that realizes that sometimes cleanup projects that are taken on by homeowners are decided upon at the last minute and contractors often fill our dumpsters quicker than they expected. This does not make these dumpster needs any less important and that's why we try to accommodate all dumpster requests fairly quickly. It's part of our effort to be a responsible and flexible dumpster services provider. That includes being open to coordinating Saturday and Sunday dumpster deliveries if necessary.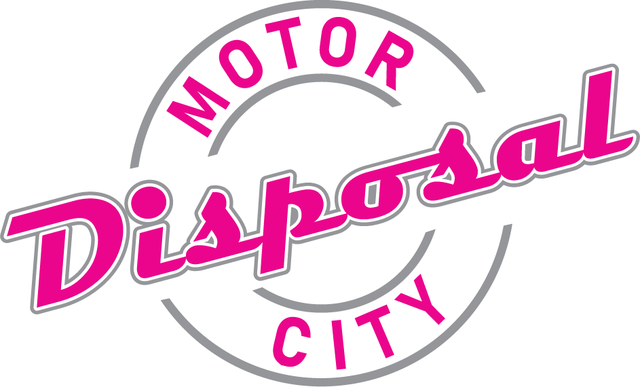 Stupera informed that they try to be a very progressive dumpster services provider too. Evidence of that is they now offer many ways to get a dumpster drop-off scheduled. This includes more traditional means such as by phone or text message and they have recently added an online booking form to their website too. He stated online booking is a very convenient way for customers to reserve and pay for a dumpster rental all in just a few minutes. The online booking form is found on the company website here at https://www.motorcitydisposal.com/dumpster-rental-detroit-mi/. The company owner says that it takes even less effort to get a dumpster picked up because all the customer has to do is send them a simple text message. This half of the service is also done on an expedited basis whenever possible.
The company owner mentioned that residential and commercial cleanup tasks are not a one-size-fits-all deal either. It's the reason why they offer two different dumpster sizes. Their wheeled dumpsters come in a 12' X 6' X 4' 10-yard version that holds around 3-tons and a 16' X 6' X 5.5' 20-yard version that holds approximately 4 tons. He says their dumpsters can be used for lawn cleanup projects, garage cleanouts, roof tear-offs, furniture removal, construction waste, and much more. They will basically take any trash that is not considered to be hazardous.
Whether it's a larger size dumpster for commercial purposes or a smaller size one for a homeowner, reviews show customers are very happy with this dumpster services provider. Steven Jung Quist proclaimed, "I was very satisfied with my decision to rent from Motor City Disposal. Jason was very attentive and the 10-yard trailer I rented was placed in my driveway perfectly. The trailer was new and of good quality. The rear door was wide and the bed height was very workable to load up. I highly recommend Motor City Disposal for your cleanout needs! I will be definitely renting from Motor City Disposal again. I highly recommend." Corey Borkowski wrote, "After filling the first 20-yard dumpster at 3 PM on a Saturday, I was in dire need of another dumpster to finish the demolition before Monday morning. If you think any other company can do that, you're wrong. The price is right and the service is even better! Upon requesting the pickup, I was informed he would have even dropped off on a Sunday. Will never go elsewhere again."
Motor City Disposal caters to an extremely large service area around their home base of Roseville, MI. This list includes Chesterfield Township to the northeast, Madison Heights to the West, Washington Township to the North, and all of the Detroit Greater Metropolitan Area. They encourage anyone in Oakland, Wayne, and Macomb counties who is not sure if they are in their service area to call them. This is because they will still provide dumpster service to those within a reasonable driving distance although there may be an additional small fee in some cases. Those who need information on this company's dumpster rentals can call them, send them a text, or fill out the form on the 'contact us' page of their website.