Clean Group is a commercial cleaning & office cleaning service provider company with its head office in Sydney and branch office in Brisbane. The Brisbane office of Clean Group houses a team of expert, full-time cleaners with experience in the cleaning of a variety of commercial premises ranging from offices to stores, malls, warehouses, factories, gyms, schools and hospitals. They are famous to use advanced cleaning technologies, tools and solutions to offer high-quality and cost-effective office cleaning services to businesses in and around Brisbane.
"The demand for expert office cleaning & disinfecting services is now more than ever due to the COVID-19 pandemic. We have already upgraded our office cleaning services and now also provide complete office disinfection along with the use of latest technologies & tools for optimum results. You can visit our office or call our sales team to know more about our safe cleaning practices," says Suji Siv, owner and CEO of Clean Group.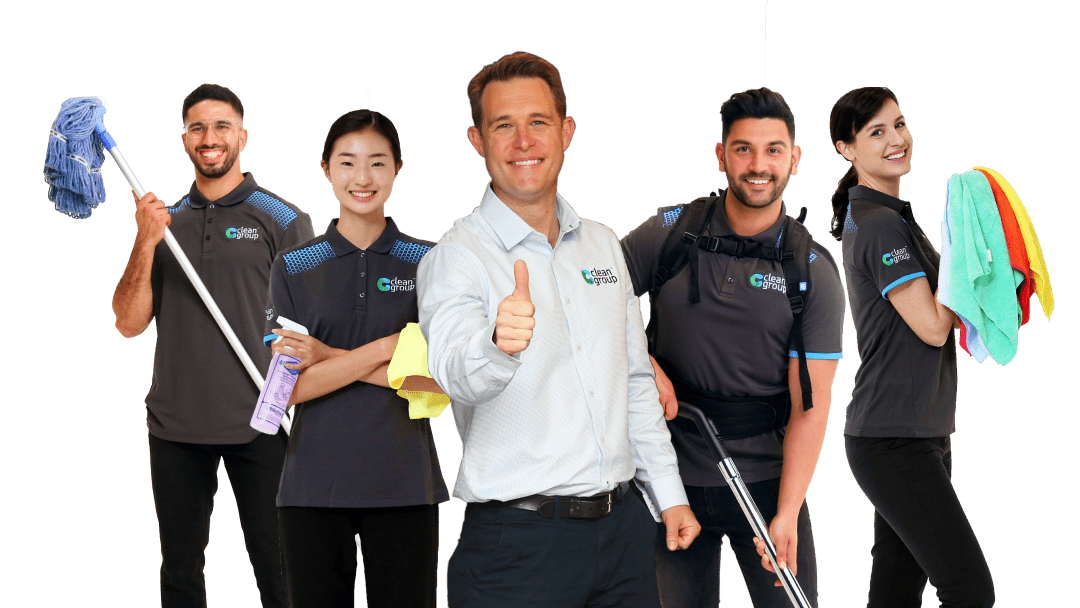 Clean Group Brisbane offers quick and reliable cleaning services to all types of commercial and industrial premises across Brisbane. The company caters to the routine cleaning needs of its clients throughout the city and its suburbs. And to top it all, they have now added electrostatic cleaning to their list of advanced office cleaning services. The Electrostatic Sprayer is a modern disinfection technique that has been gaining a lot of buzzes lately because of its unique disinfection method.
The Electrostatic Sprayer used by Clean Group cleaners looks like a spray gun and is filled with the Zoono-71 Surface Sanitiser solution. The machine electrifies the solution particles, which when sprayed on an infected surface will kill all kinds of germs, viruses & bacteria, including the much-hyped COVID-19 virus, with up to 30 days of protection guarantee. The technique is already being used by top institutions and certified by health authorities for up to 99.99% effectiveness.
"We are proud to be one of the first cleaning companies in Brisbane to have included electrostatic disinfection in our suite of services. It's a pretty advanced cleaning technique and has outstanding results in the cleaning of viruses."
Clean Group provides assistance to commercial and industrial properties in Brisbane with their routine and one-off cleaning needs. In addition to office cleaning, they also provide other services like schools cleaning, carpet cleaning, hospital cleaning, factory cleaning, strata cleaning, and others. Because of the increasing restrictions for businesses to maintain safe & germ-free premises to limit the spread of the coronavirus and protect their customers & staff, the demand for expert commercial disinfection cleaning services is going through the roof. Clean Group is one of the few companies in Brisbane having the ability and resources to efficiently cater to the increasing demand.
Even before the coronavirus, Clean Group was using the most advanced office cleaning technology in Australia to maximise disease prevention and deliver quality results to its clients. The use of the latest and the best technology is imperative for achieving a sparkling clean & hygienic office space. Staying true to its commitment to delivering the best value to its clients, Clean Group is consistently using the most advanced and best quality cleaning equipment, technology and solutions available in the market.
Their cleaners use high-quality microfiber cloths that are both highly effective in the cleaning of surfaces and are able to remove basic germs & bacteria with just one wipe. Their HEPA multi-filtration vacuum cleaning technology is known to provide efficient cleaning as well as improve indoor air quality. Also, they use hospital-grade germicide disinfectant that is eco-friendly and can remove a variety of disease-causing germs. The antibacterial microfiber mops used by their cleaners are a creative replica of an industrial scrubber that besides being very effective is flexible enough to clean difficult-to-reach areas like corners and underneath the furniture. Clean Group invests heavily in the training of its cleaners as well as to keep their cleaning techniques up with the latest innovations in the market.
For the peace of mind of its clients, especially new customers who find it difficult to trust a new cleaning agency, Clean Group is also offering a 100% satisfaction guarantee with all its work, which means an unhappy or unsatisfied customer can ask the company for a free repeat of service.
To book a meeting or request a free quote for office cleaning in Brisbane, one can call Clean Group's free helpline or visit the company website.


SOURCE: Press Advantage [Link]